Official Phish Poster & Coins: FirstMerit Band @ Northerly Island 2013
Phish has revealed their official collectible merchandise for the Chicago shows...
The set limited edition posters (850 available each night) is by Rich Kelly and is 18x24.  Here is the first night's print with a sneak preview of the three poster triptych below.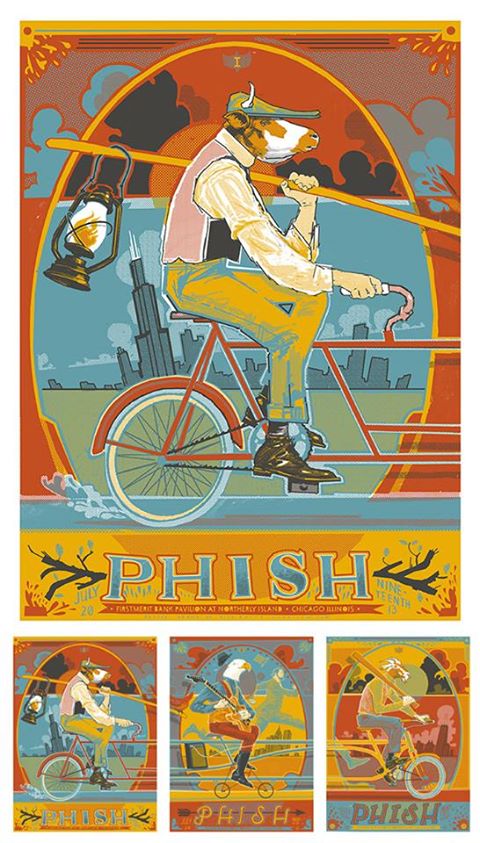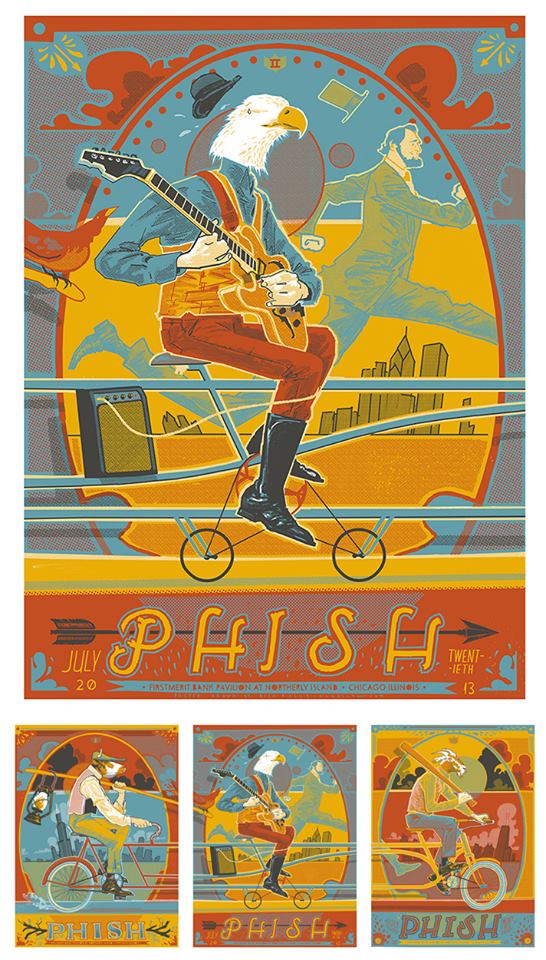 Additionally, as with all other stops on the 2013 summer tour, there will be a set of collectors coins with a run of 900.  The illustrations are by Drew Millward.  The description of these from the folks at Phish...
The coins measure 1.75" in diameter, 3.5mm" thick (weighing a whopping 35g each) and are brass/zinc composite, plated in antique brushed silver and antique brushed gold finishes (the finish will alternate by venue). Each coin is die struck & hand filled with individually laser engraved numbered on the edge. Each comes encased in an archival clear hard shell.
They will be available at merchandise stands with a limite of one per customer.
As one clever facebook commenter says "Am I allowed to hate this and want them at the same time?"