Photo Essay | Juke Joint Festival 2016
Juke Joint Festival Boasts Great Jams from Over 100 Blues Bands
Words: Robin Zimmerman | Photos: Howard Greenblatt
Forget the big-ticket festivals -- long lines, superficiality, and craning your neck just to see who's on stage. For many, there's nothing better than heading down to the birthplace of the blues every April for Clarksdale, Mississippi's Juke Joint Festival.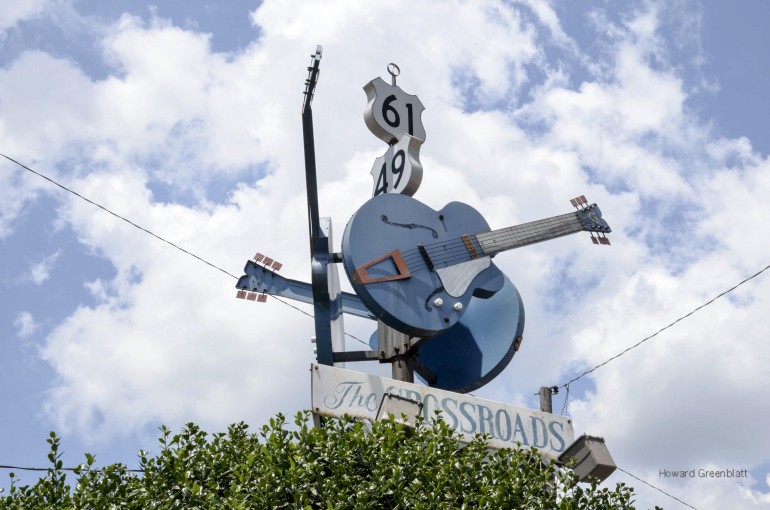 Here, at the crossroads of fabled Highways 61 and 49, visitors can hit authentic old jukes like Red's on Riverside and hob nob with the many blues artists who come into town for the annual festival.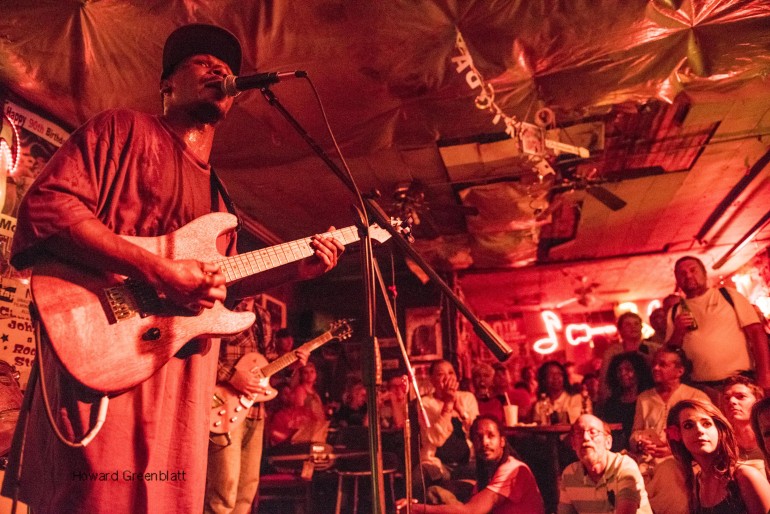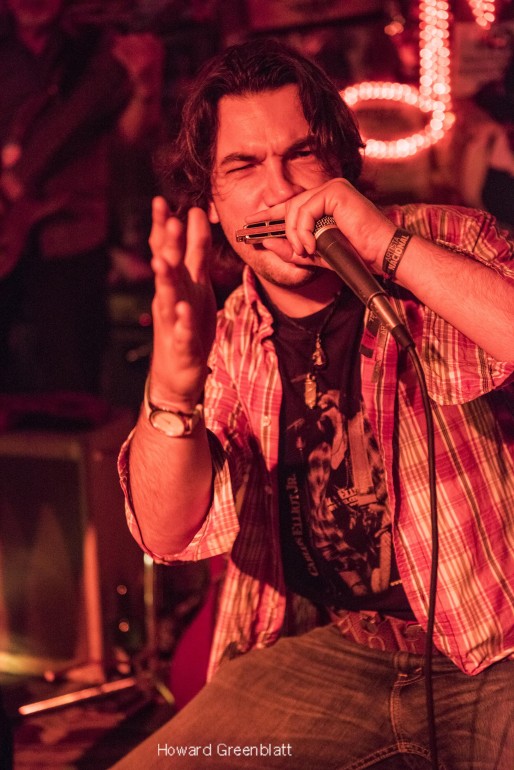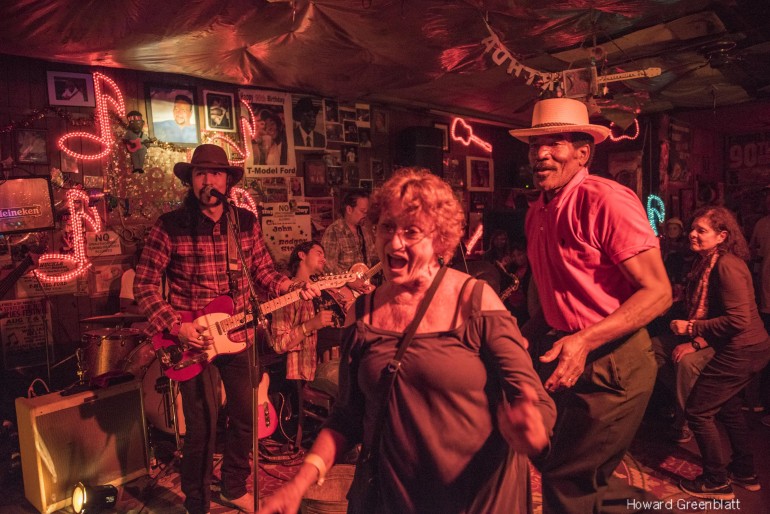 The 13th annual festival was held on April 16th and attracted attendees from all over Mississippi and practically every state in the union. It also drew visitors from more than 28 foreign countries, including Australia, Israel, the United Kingdom and other hotbeds for overseas blues enthusiasts.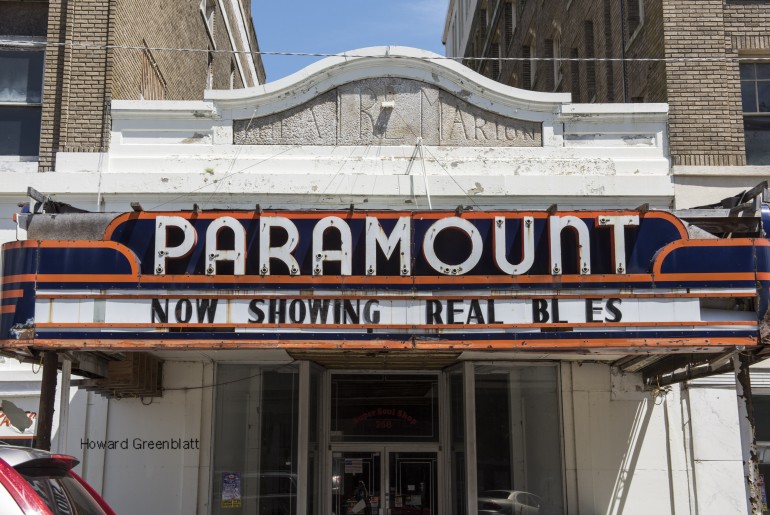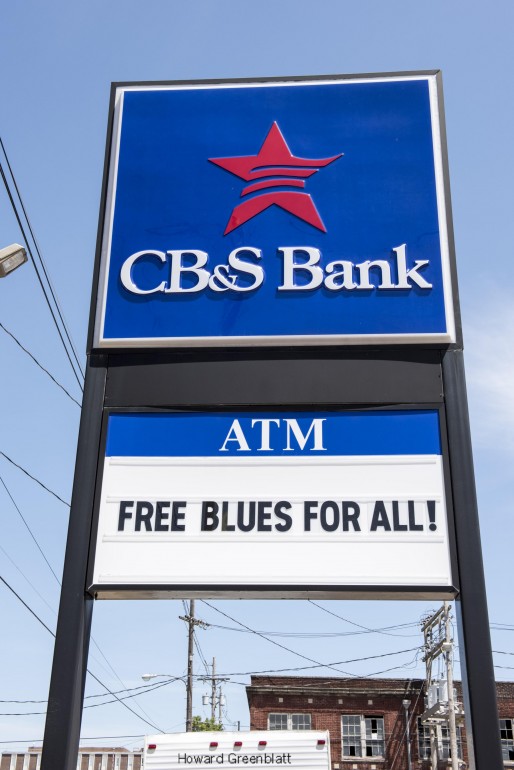 By Chicago standards, Clarksdale is a pretty small town. Parts of it are rather run-down, too. Its glory days as the "Golden Buckle of the Cotton Belt" are well behind. But, while Clarksdale is no longer the epicenter for cotton production, it is making great strides in boosting blues tourism.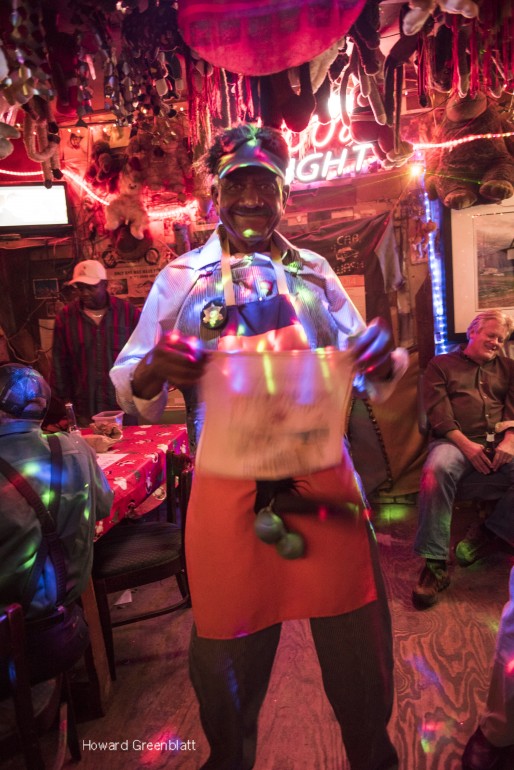 Clarksdale also offers close proximity to one of the last surviving Juke Joints—Po Monkeys. Here in a small, rickety shack festooned with stuffed monkeys, Willie Seabrook holds court with tourists and locals alike. Count on many costume changes and a warm welcome from this affable owner.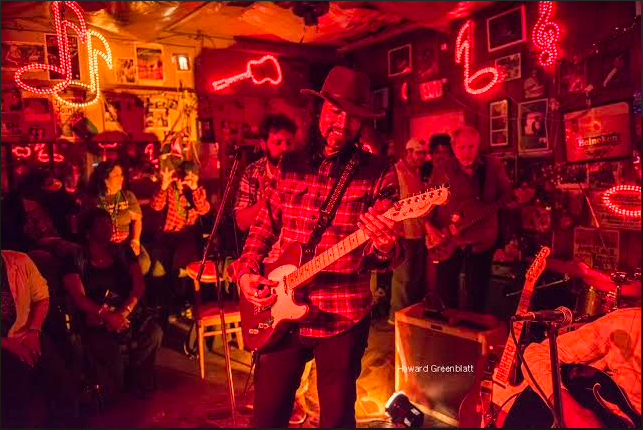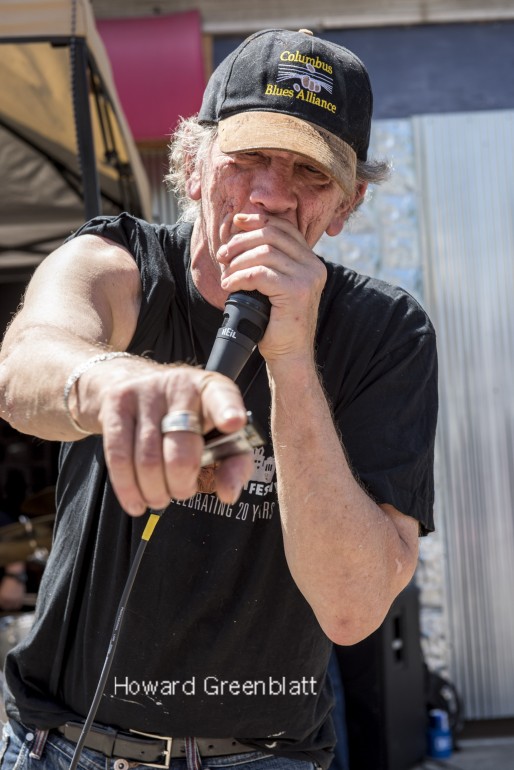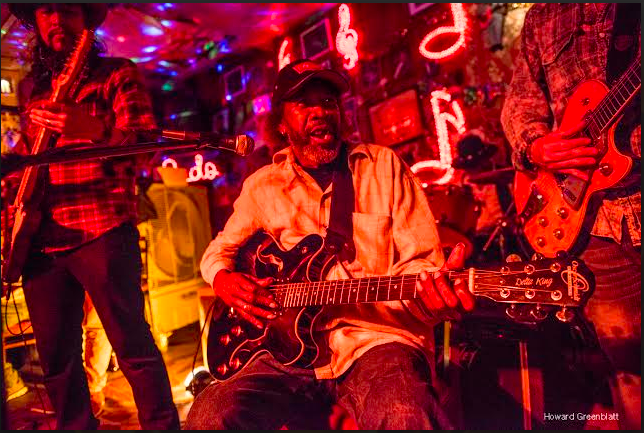 The Juke Joint Festival came about as part of its effort to promote the blues and play up Clarksdale's rich musical history and heritage. This year's edition featured over 100 acts ranging from teenage wunderkinds to wizened old blues veterans.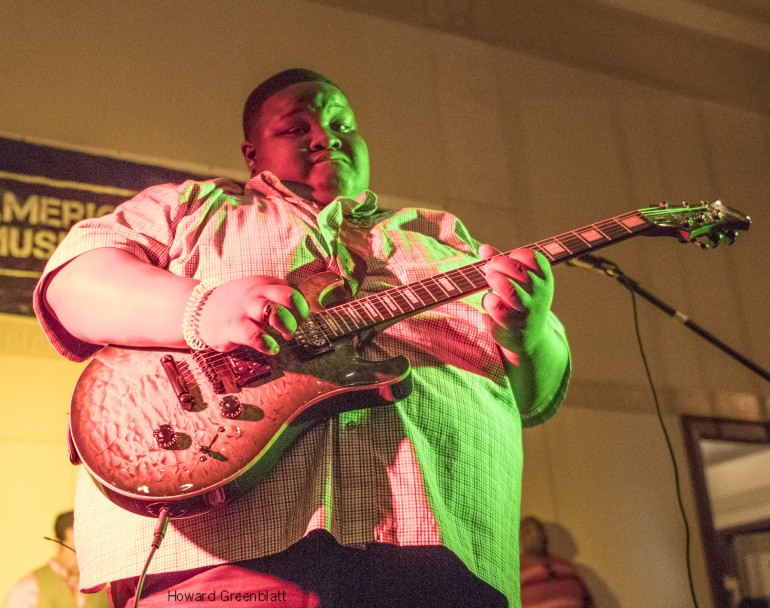 How's this for the younger side? Christone "Kingfish" Ingram -- who is all of 16 years old -- has already wowed crowds at the White House. His guitar virtuosity belied his age as he drew large crowds everywhere from the outdoor stages to Ground Zero blues club. Festival musical director, Roger Stolle, noted that Ingram "has become as big a draw as our blues veterans."
Big George Brock is a familiar fixture at the Juke Joint fest and his well-traveled red van can always be spotted in and around Clarksdale. Brock made a stop at Cat Head for Sunday's mini blues festival and the former boxer scored yet another knock out performance.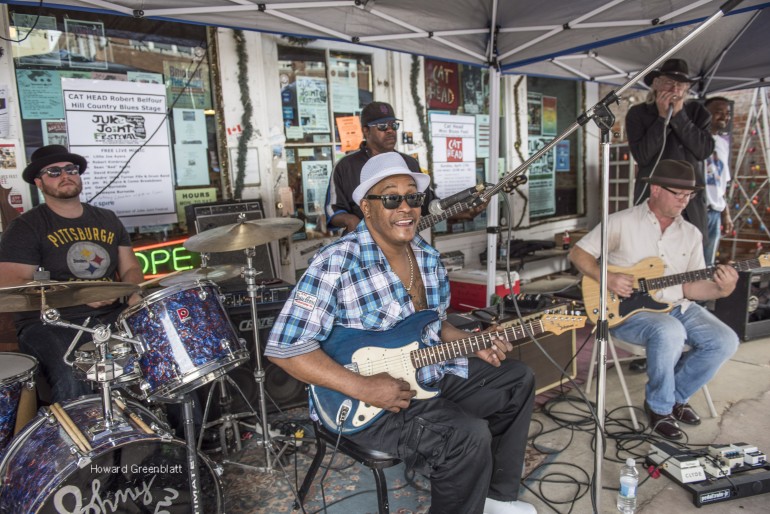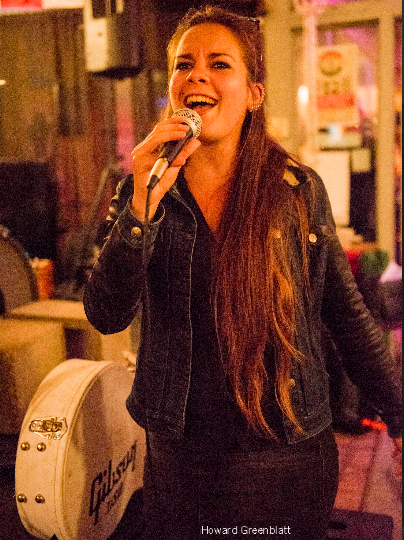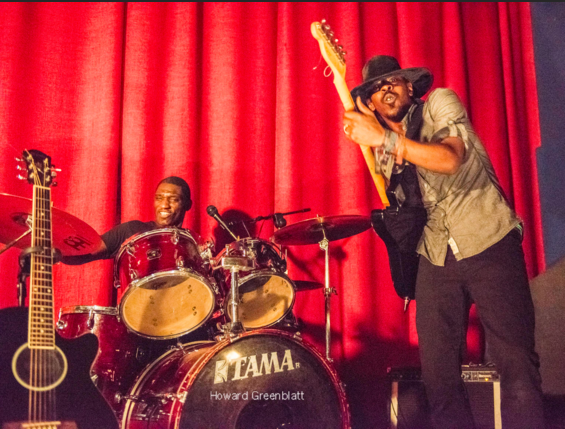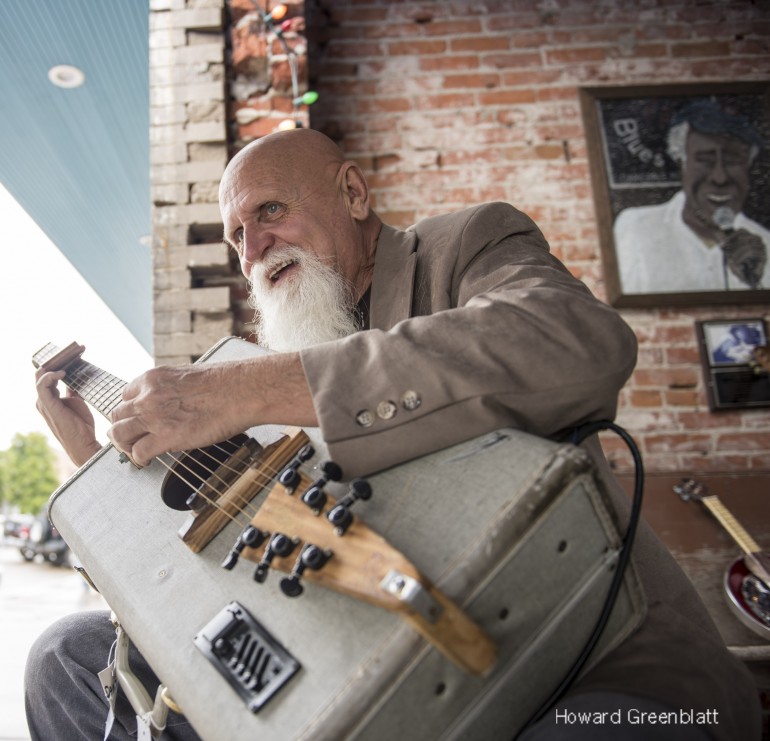 White the majority of the musicians hail from Mississippi, many like Robert Kimbrough and Junior and Cedric Burnside are living links to the blues pioneers of the same name. Others, like Vauthier Ghalia from Brussels or Arizona's Keith Edward, playing a homemade suitcase guitar, are diehard Hill Country blues aficionados who arrive annually to perform at the festival.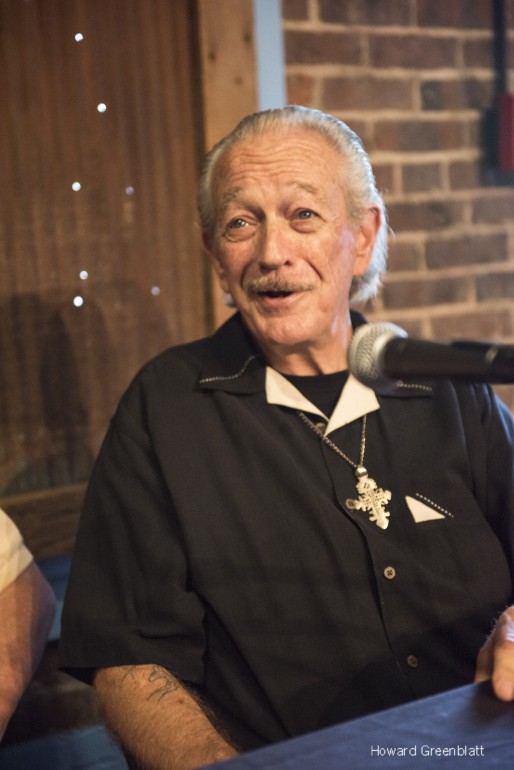 Accessibility to the artists is another advantage for Juke Joint Fest attendees. Most musicians are booked for a few shows throughout the course of the weekend so it's easy to find them playing outside storefronts, inside small clubs or out at the Shack Up Inn or Hopson Plantation. Even part-time resident, Charlie Musselwhite, showed up at the Delta Blues Museum to share stories and memories of Muddy Waters and other luminaries.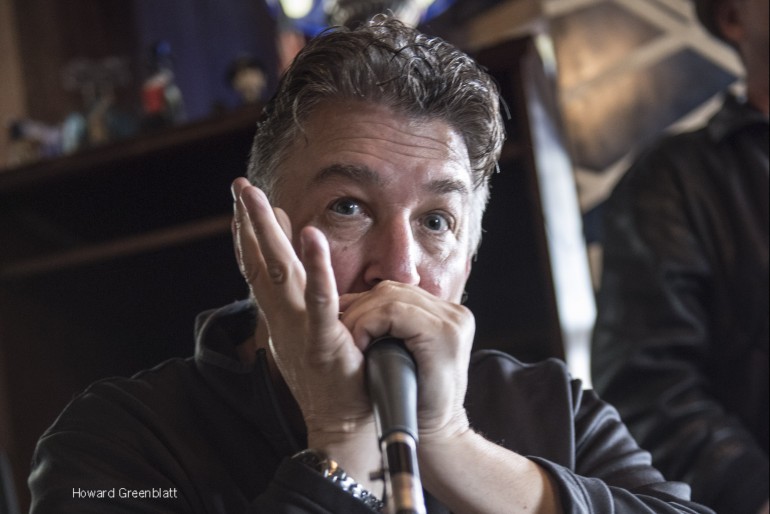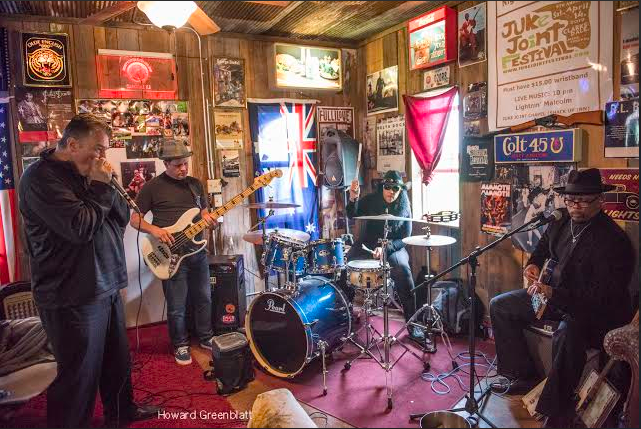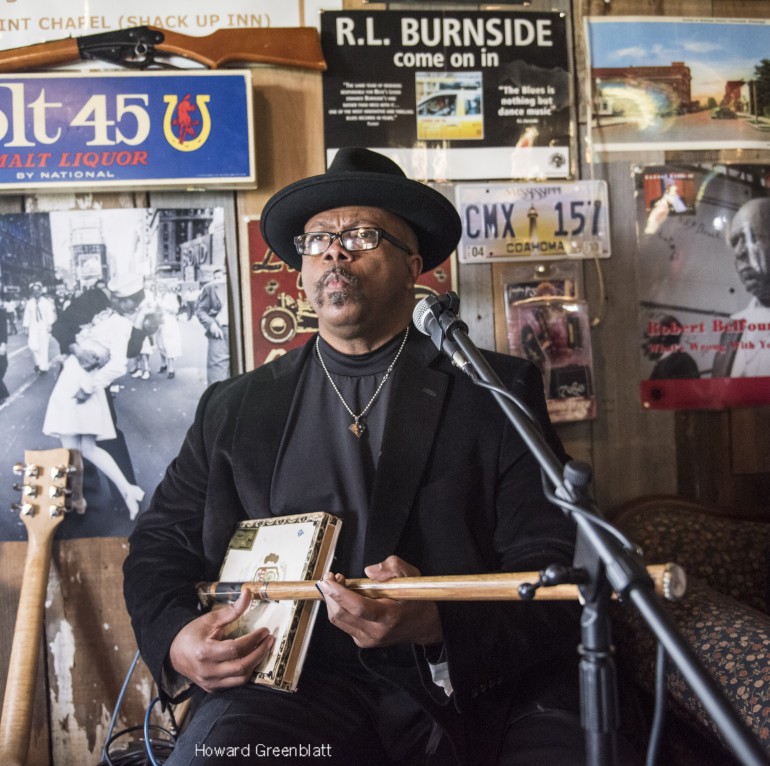 Like the jukes of old, impromptu house parties might spring up in the wide expanses of the Delta. Such was the case when the Reverend KM Williams Band brought their brand of free flowing "sanctified boogie" to a little shack just off Highway 61. Drawing from his rich Texas-based blues tradition, the Reverend was complemented by Chicago native Jeff Stone on harp, "Mississippi Rose" Rosalind Wilcox on drums and Texan Scott Lindsey on bass for a memorable mid-afternoon jam session.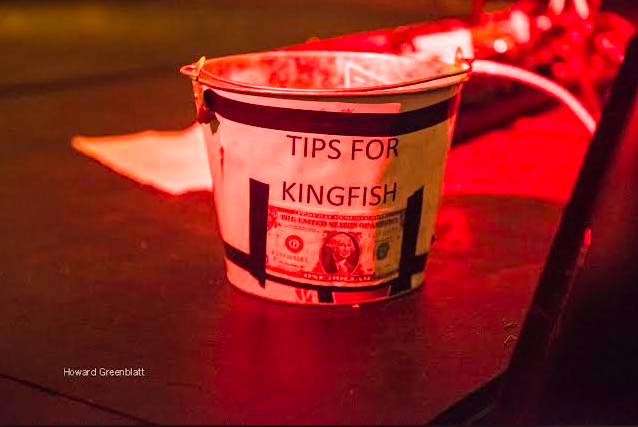 While big festivals might fetch a pretty penny from attendees, that's not the case in Clarksdale. There is a $20 upfront charge ($25 day of) for a wristband that allows fans access to live music at over 20 clubs and juke joints on Saturday night. There is no cost to attend the daytime events but tips are encouraged—and well deserved— by all the incredible musicians in attendance.