Photos / Recap | Galactic & The Hip Abduction @ House Of Blues 3/26/17
Words & Photos: Michael Lepek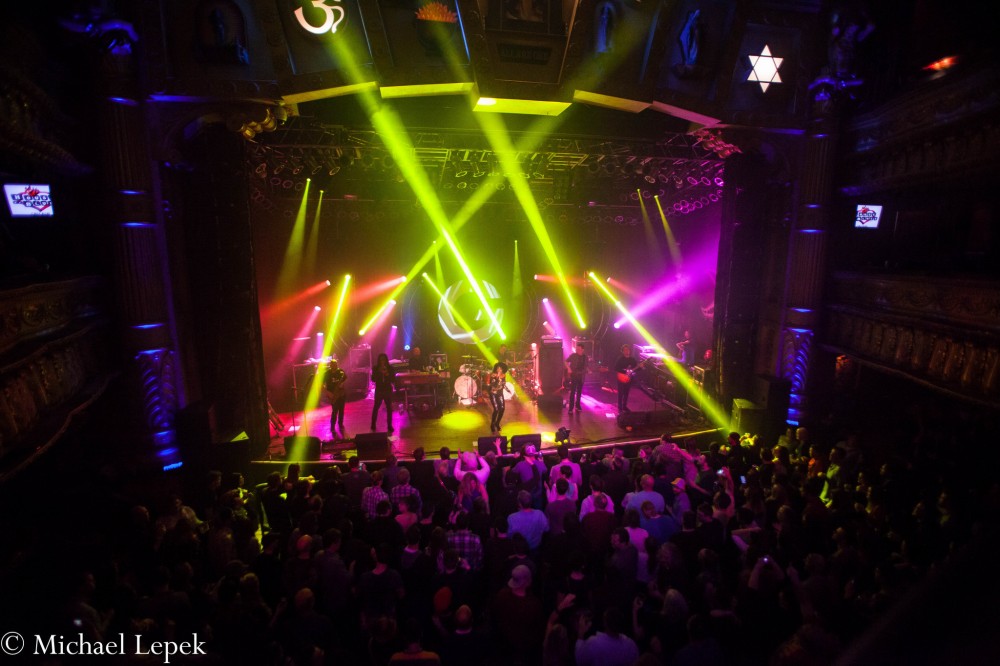 At its core Galactic is Stanton Moore on Drums, bassist Robert Mecurio  guitarist Jeff Raines, Hammond organist Rich Vogel, and saxophonist Ben Ellman --  but it is the continuous rotating cast of vocalists and sidemen that keep this band fresh after 23 years of recording and touring. 
Former Rebirth Brass Band and New Orleans solo artist Shamarr Allen joins the band this tour, playing his signature pocket trumpet and retaining the bands unique brand of hip-hop infused funk on the song "Paid in Full".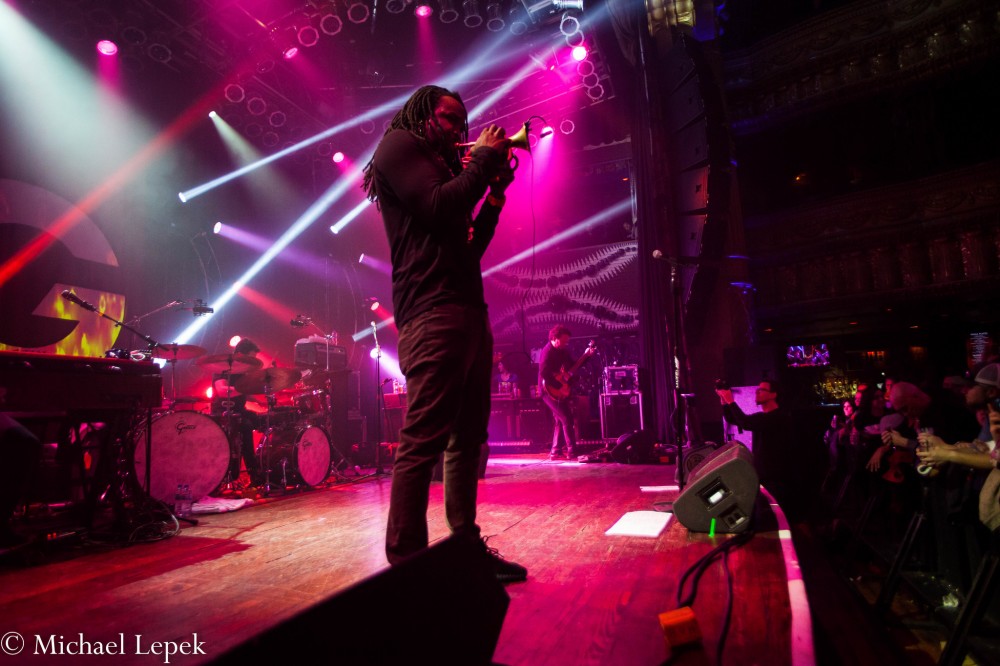 Returning vocalist Erica Falls got the audience clapping along to the beat during "Right On" from the band's 2015 album Into The Deep. Much like Galactic's line up, Erica has the ability to change her look and style with each tour and succeeds in doing so. 
Demonstrating his skills on slide guitar, Jeff Raines, launched into a slowed down version of the blues influenced "Shibuya" accompanied by a ripping harp solo from Ben Ellman. These instrumental grooves are the foundation of Galactic's appeal to the jam and jazz worlds.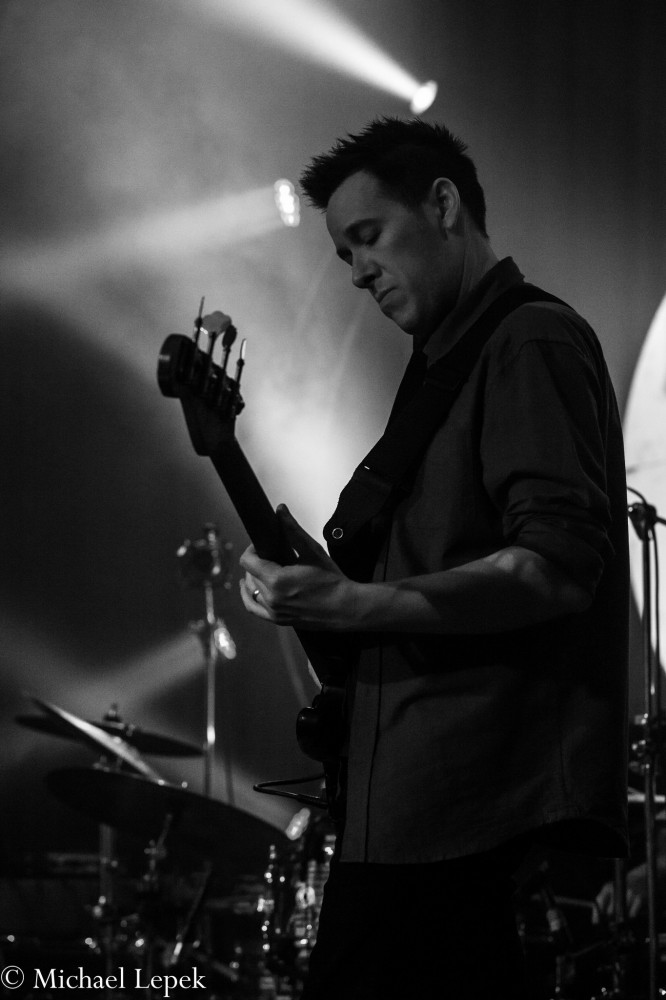 Originally recorded with The Revivalists' David Shaw and Maggie Koerner on vocals, "Hey Na Na" is a Mardi Gras Indian call and response chant that got the packed house in on the action shouting the refrain to each verse.
It's hard to imagine anyone else singing  "Does it Really Make a Difference" since it was written for and performed by gospel and soul legend Mavis Staples but Falls, who has been a backing vocalist for the likes of John Fogerty and Sting, takes command of the song and stage with her own soulful rendition.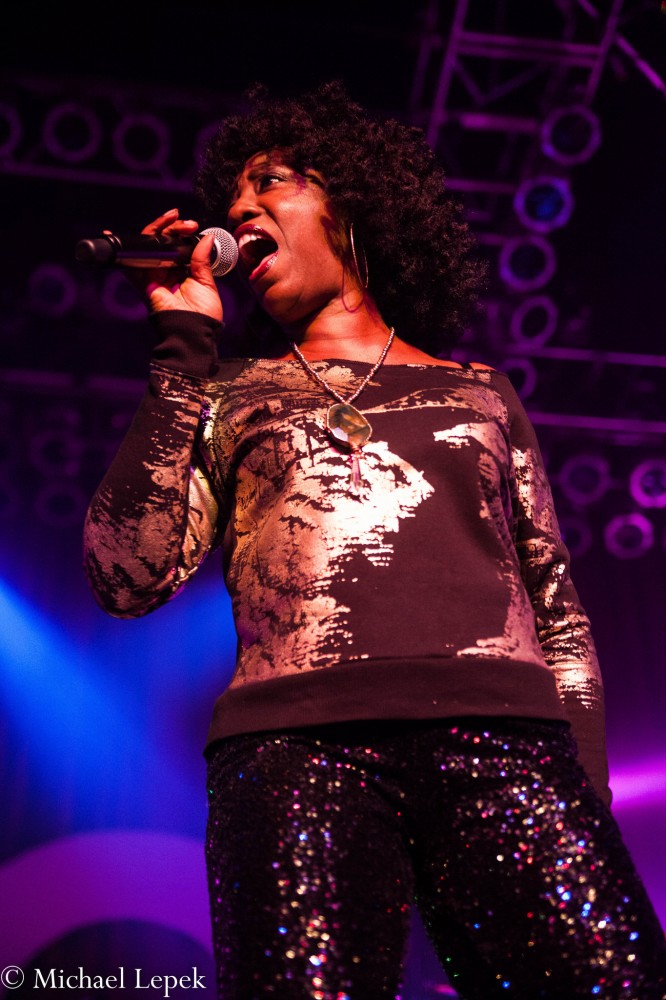 St. Augustine, Florida's The Hip Abduction got the night started with a set of music that reflected the Sunshine State by way of Africa and the Carribean.  Guitarist David New recently chatted with TV about this tour.
The band wrapped unique instrumentation and a reggae groove inside some bright pop melodies.  Look for them at festivals throughout the summer.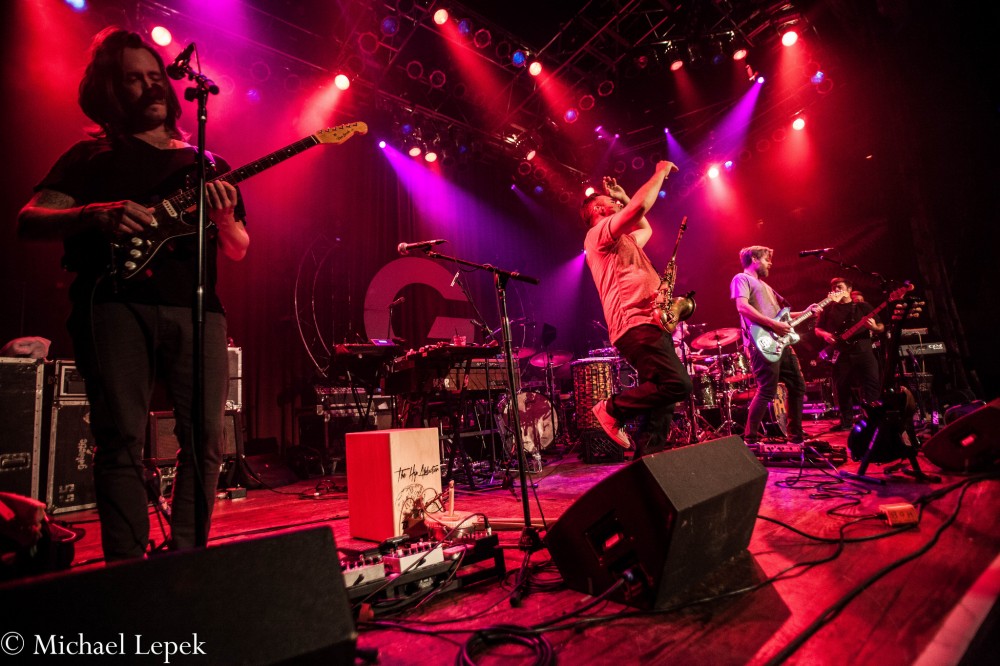 Full Gallery - click thumbnail for full size