Photos / Recap | Sara Watkins @ Old Town School Of Folk Music 9/22/16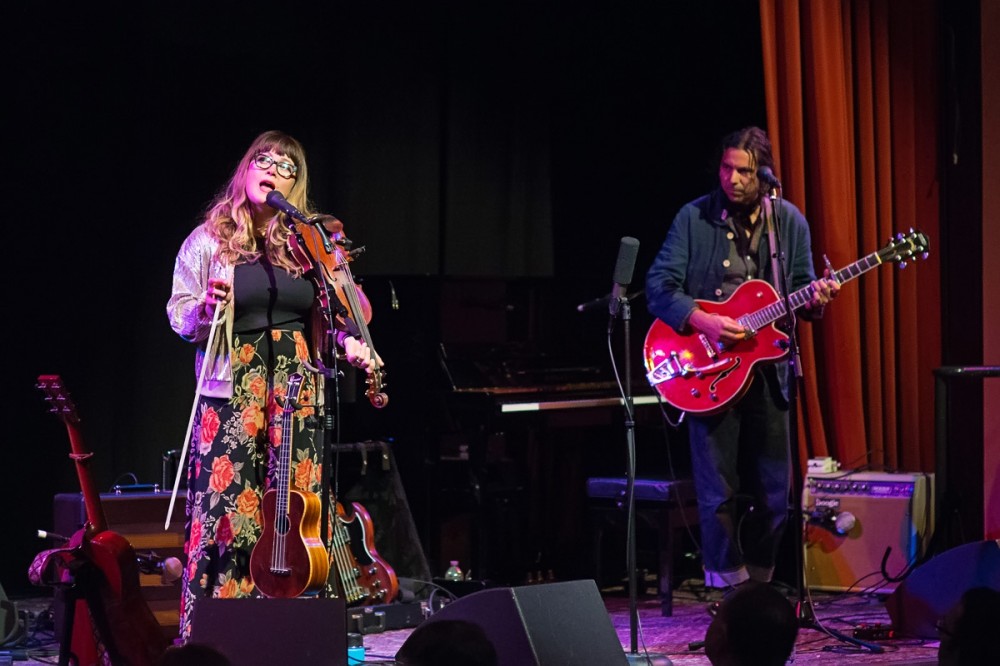 "I love a venue that you can buy rosin in the lobby,"  Sara Watkins confessed, thanking the Old Town School of Folk Music several times throughout her Wednesday night set.  After repeated visits, it's starting to feel familiar for her, and clearly the audience has found a comfort level in the coziness of the room as well.
The confines can often feel more living room than performance space, and Sara's fans were getting pretty brazen about the intimacy.
After the first few songs someone yelled out "We love to hear you on guitar."  Watkins' adeptly reply: "I'd take lessons here if I had more time."
Besides her two "main" instruments, Watkins also picked up the ukelele, tackling Michael Nesmith's "Different Drum" (although you may be more familiar with versions by Linda Ronstadt or The Lemonheads).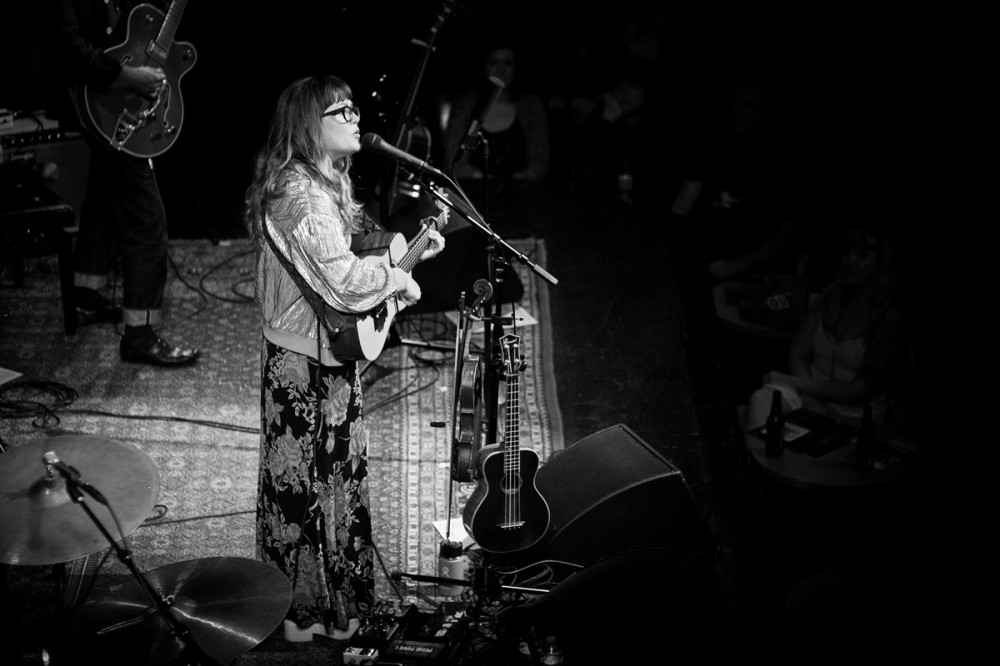 Before starting a slower, moodier song she questioned her choice, "I feel like this is sad song to play here."
"We can handle it," came the response from the crowd.
"Its not sad," she decided. "Just unresolved." The musical pun caused many knowing chuckles.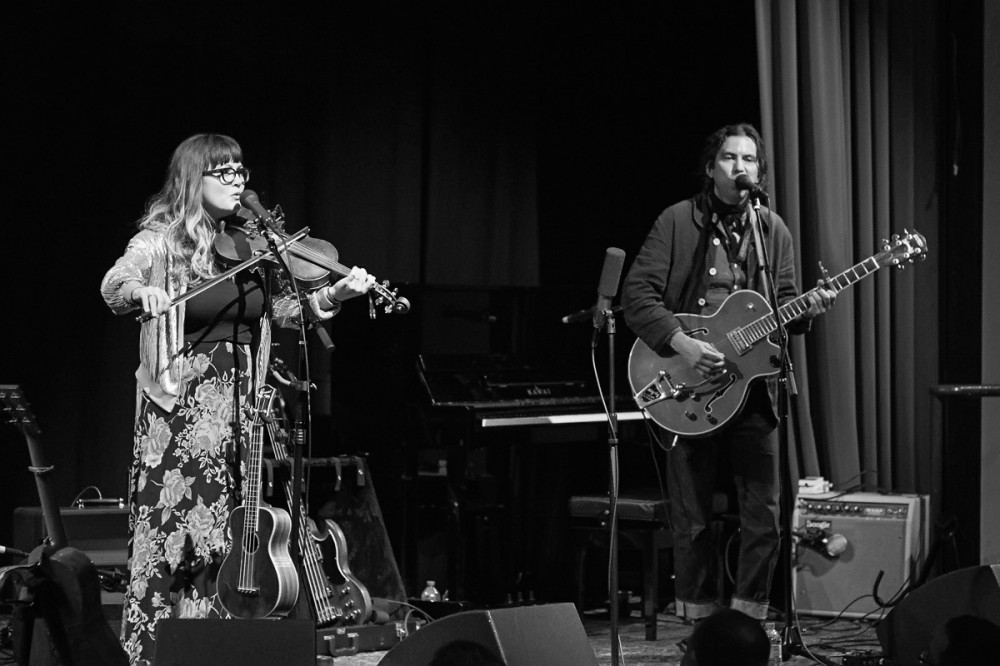 Songs from this summer's Young in All The Wrong Ways grounded the first half of the show. The catchy "You and Me" from 2012's Sun Midnigh Sun resonated like the theme song to a trendy young adult novel that gets turned into a screenplay.
The second half featured older songs, mixing her own pieces with a few hand-picked favorites by other artists. Sara and the band switched happily between rock, bluegrass, mountain music and funky ballads like "Too Much".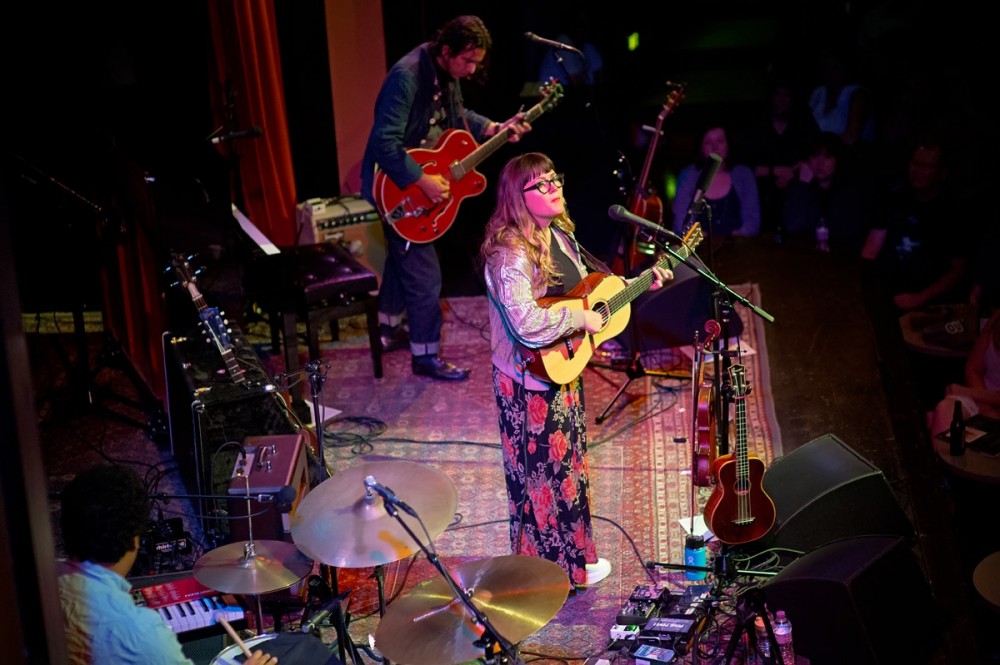 "Long Hot Summer Days", a John Hartford song, sounded gritty as Sara performed it solo, stomping her feet for percussion.
"Garrison Keillor taught me my first Grateful Dead song," she admitted to accompany a gentle version of "Brokedown Palace", with opening singer, Mikaela Davis, on hand to help with vocals.
Overall, her live performance was much more grown up, grizzled and mature sounding than her sweet, angelic recordings.