Preview & Ticket Giveaway | Sam Bush @ City Winery 6/9/16
Remember these guys?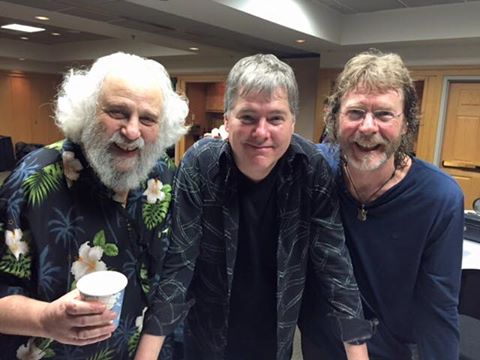 We had so much fun giving away tickets to see the man on the left this past spring, it's probably a good idea to let you know about visits by the other two this June.
Bela's high profile reunion with the Flecktones (June 12 at Thalia Hall) has been long sold out, but tickets are still available for Sam Bush Band at City Winery on Thursday June 9th.  We also want to send some of our readers to see Sam's show for free.
Entering our contest is simple.
1. Send us an email with the subject "Bush 2016" to info @ tomorrowsverse.com — in the body tell us your full name, the name of a friend you'd like to take.
That's it. You're entered. We'll notify the winner on Wednesday before the show.  But if you want a few extra entries, let's get social…
2. Find the link to this page in our Facebook timeline. LIKE it, and tag the friend you'd like to take in the comments — that'll give you a boost. Be sure to LIKE The Barn on Facebook for it to count!
3. Find our tweet about this page in our Twitter timeline. RETWEET it and that will give you one more boost. Be sure to FOLLOW @thebarnpresents on Twitter.
4.  Enjoy nearly an hour of video from the Greatest Acoustic Band Of All Time, Strength In Numbers, featuring Sam and Bela.  It won't help you win the contest, but its very existence on YouTube is a win in itself.