Recap, Photos, Stream & Download: Phish @ Alpine Valley 6/30/12 & 7/1/12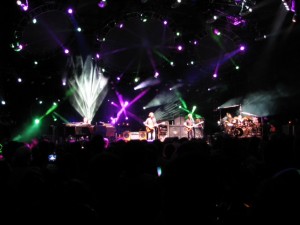 This is not a full review but merely a handful (bucketful?) of thoughts after spending two extremely fun nights in East Troy with Phish.  Scroll down to listen to the entire show from both nights or download a zip file with a tracked, tagged and iTunes ready high-quality mp3 audience recording of each of the entire shows.  Photos by Rich Drury.
The "nostalgia jukebox" still exists, with the band cranking out song-after-song during lengthy segments of both night's shows, but this approach was also supplemented with fully realized suites of non-stop, thoughtful music tied together with a singular purpose during second sets.
The 15 minute "Light" on Saturday was the longest improvisation of the weekend -- it covered a ton of ground and never dissolved into auto-pilot vamping, dissonance or noise -- but it was by no means the only place where interesting jamming emerged.
Looking only at the song lengths, you might be tempted to think of the dreaded "rip cord" -- the difference between the 8-10 minute tracks from this show and jams that were "cut off"  in 2009-2011 is that the band seems to have a plan.  They are bringing more interesting ideas to the open sections of songs and are actually able resolve them with remarkable efficiency, often yielding the next song or challenge seamlessly, instead of having Trey having to force it.
Example: "Ghost" got so good and sounded so different, so fast that by the time they arrived at "Back On The Train", it didn't feel like a gyp.
A departure from prior eras, the melodic content of the improv is not quite as dependent on Trey's guitar -- and I think I'm okay with that.  They are making unique sounds that could only be produced by those four musicians and if you can grasp the profundity of that, it is certainly something to be thankful for.
There is still room to improve.  I left these shows feeling wholly satisfied, but still think this tour needs a defining  jam or start-t0-finish show that screams unquestionable and unprecedented greatness.  Though I'm grateful for new life that tunes like "Golden Age" and "No Quarter" are breathing into the repertoire, the by-the-numbers readings of songs like "Harry Hood" and "Reba" don't do much to inspire anything beyond a longing for past eras.
Saturday Highlights:  Distinct, unique jams in "Golden Age", "Rock & Roll" and "Piper".  The thumping funky riff introduced in "2001".
Sunday Highlights:  The pace, flow and song selection in the first set was impeccable, with an otherworldly "Fee" teeing up a ripping "Maze" for the show's peak.  Remarkably, the high kept going through improv-laden first half of the second set until the jukebox cranked up again.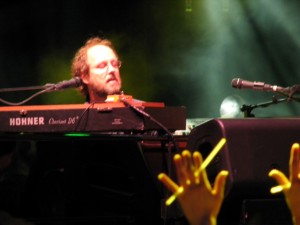 Saturday (6/30) Stream
Download Entire Show (iPod read .zip mp3)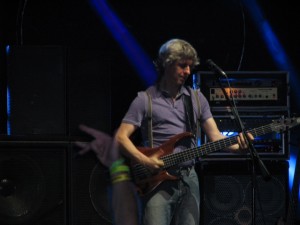 Sunday (7/1) Stream
Download Entire Show (iPod ready .zip mp3)
Visual Setlists: Night One, Night Two, All SummerTour
[gallery link="file" columns="2" orderby="ID"]