RECAP / PHOTOS | Whitney @ Thalia Hall 12/4/16
By: Heidi Peters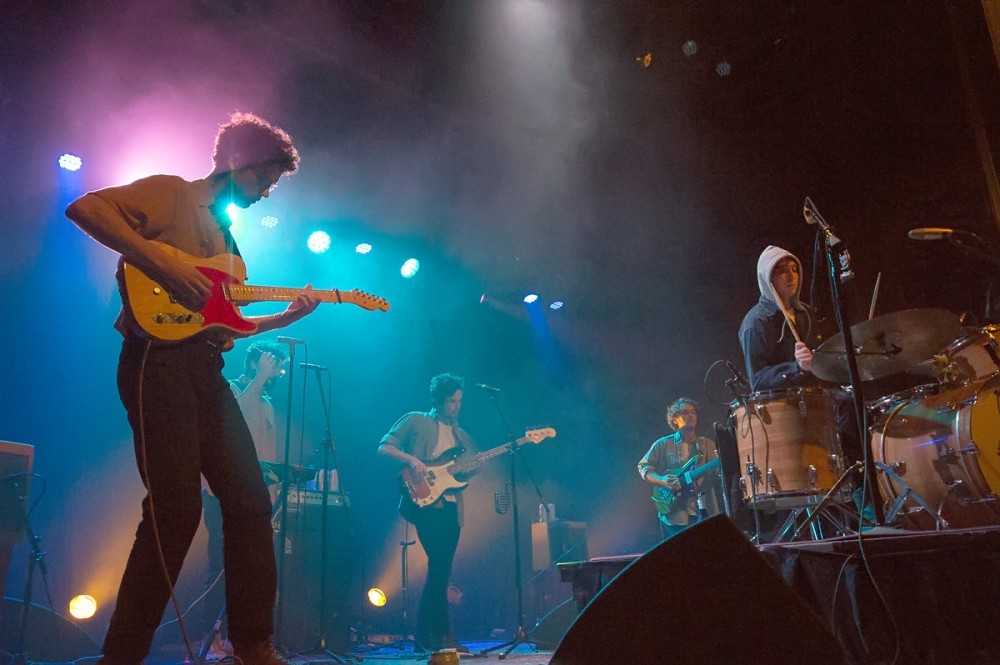 To witness Whitney at this point in their career is simply joyous.
Their final show of the year on Sunday December 4 at Thalia Hall brought the Chicago-based group back home, rounding off their recent tour with a uniquely millennial flourish.
"No Matter Where We Go", has been getting spins on local radio, and was dispatched to the audience early on with a pleasant earnestness. After that, drummer and lead singer Julien Ehrlich dished out the feels, getting up from the drum kit to plant a great big smooch on the lips of guitarist and co-writer, Max Kakacek.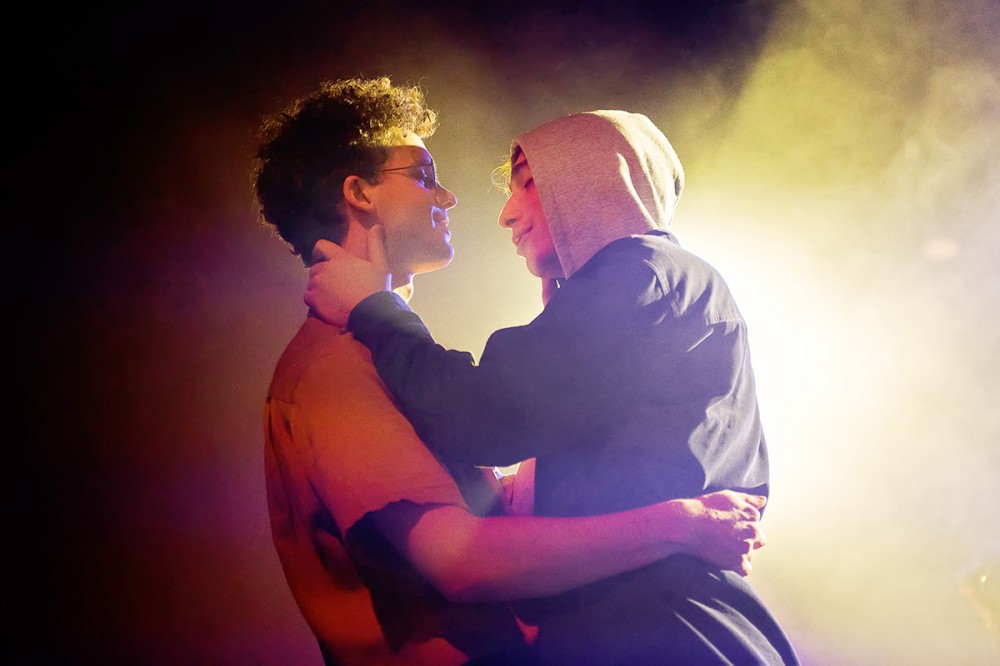 Between the bursts of tight, soulful jamming featuring rich accents from trumpeter William Miller, Erlich was overflowing with gratitude. He thanked everyone's parents for coming to the show (several times). He thanked friends by name for helping them along the way.
And by the end of the night, he'd exended invitations for many of them to join the band on stage, dangle their feet off the edges, and simply commune in the happy gift of music played by friends. It was the gesture of a band whose generation values inclusiveness, authenticity and humility.  Their music  does as well.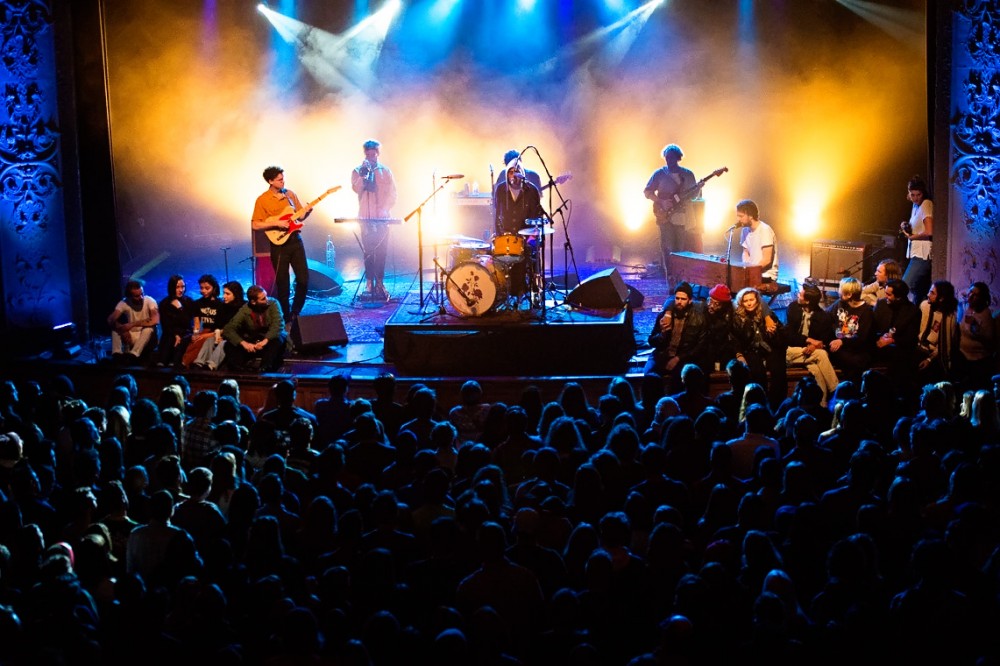 To an apathetic Gen Xer like myself, the invitation from Whitney for friends to join them on stage seemed triumphant, yet bittersweet.
I hope a little fame does not taint Whitney, nor sour their relations with a wildly growing fan base. The music is just too good for that.