Recap: White Denim Lollapalooza Aftershow @ Empty Bottle 8/2/14
By Alex Wood / Photo: John Riordan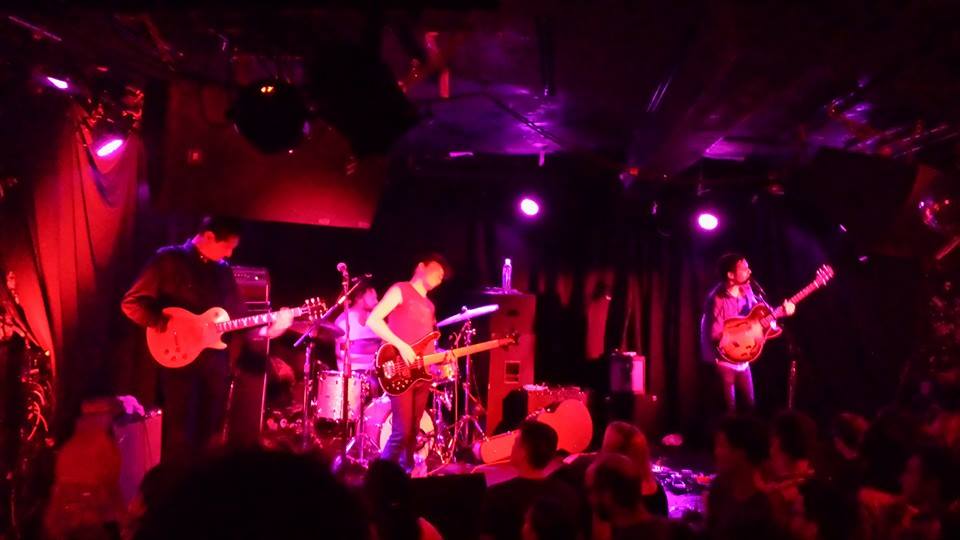 On Saturday night prior to Sunday's rainy Lollapalooza performance, White Denim played an electric set at Chicago's The Empty Bottle. The official aftershow was the band's first performance at the small venue, the energy from which was felt in the music and the sold-out audience alike.
Like most of the band's recent dates, the set focused on songs from Corsicana Lemonade, sprinkling in older tracks while keeping a consistent tone throughout.
Opener "Pretty Green" set this tone, a spacey, psychedelic song driven by precise yet complicated instrumental prowess.
As always, one song constantly led to another, with limited doodling in between, a quality that separates them from most jam-intensive bands on the scene today, an impressive feat given that that the band never writes set lists in advance.
While songs like "At Night In Dreams" sounded like a louder, more in-your-face version of the studio cut, others like "Shake Shake Shake" took on a new life entirely, its jam slowing down to a trippy, psychedelic crawl in the middle, only to return to the faster and louder garage-rock riff.
The band didn't play an encore, opting to continue their momentous set until the last possible minute, ending at 1:45, more than a half-hour later than Parquet Courts called it quits the night before.
For those tiring of the seemingly endless Corsicana tour, I have good news from guitarist Austin Jenkins. The band is contractually obligated to record an album by February, and, according to Jenkins, so far the songs have been much weirder than Corsicana's fairly straightforward blues-rock styling.
Only the future will tell what this means, exactly, but White Denim is a band whose next step and next show is always worth looking forward to.