Review / Audio | Ryley Walker @ SPACE 2/1/17
By: @WeirScrewed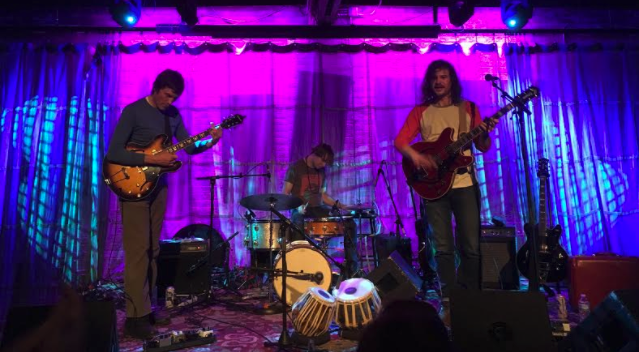 In these uncertain days, we need escape more than ever.
Few artists can elevate and transport the listener nowadays as much as Ryley Walker and the rotating cabinet of genius that accompanies him on stage. On the heels of his brief trio show over the weekend at The Hideout, Walker came to SPACE ready to jam. Ryley Walker gave the Evanston crowd a heavy dose of psychedelia, as tight and sharp as anything going on in Chicago or beyond.
We're fortunate to have so many recordings available from recent shows and media appearences.  It seems as if Walker is in an extremely fertile songwriting period right now.  He has spoken in interviews about how the road is a catalyst for his creative output, and the fruits of that process are appearing on stage on a nightly basis.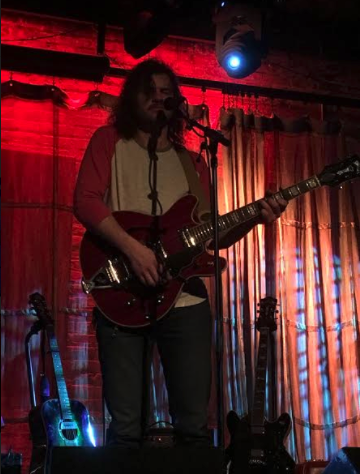 In addition to taking songs from Golden Sings and Primrose Green to ridiculous heights, the band played another new song that may have possibly made its debut on the SPACE stage.
As brilliant and creative as Walker is, guitarist Bill MacKay and percussionist Ryan Jewell made Walker's bold ideas a truly breathtaking reality.
The guitar interplay seemed telepathic during tracks like "Roundabout" and "Halfwit In Me". McKay's chops are undeniable, and I was mesmerized by his steadiness all night long.
Ryan Jewell provided incredibly locked-in rhythms on the drums and tablas as well as atmospheric support with a small keyboard setup, a bow, bells. The raga-like jamming that preceded "Sullen Mind" was just one transcendent display in an evening chock full of them.
Walker's self-deprecating style was once again on full display last night, and the banter in between songs lent itself to a relaxed, casual atmosphere. He joked with a group who knew his parents and came from his hometown of Rockford to see him.
But when the music demanded it, the crowd snapped quiet and seemingly hung on every note. When the music reached peak moments during tunes like "Sullen Mind", the trio had clearly transported the room over to the other side. The looks on the faces of the people around me said it all.
They heard and saw something special last night.  Hear it for yourself below.
Setlist:
The Roundabout
Funny Thing She Said to Me
Summer Dress
Primrose Green
New Song (first time played?)
The Halfwit in Me
Sullen Mind
On The Banks of the Old Kishwaukee
E: If I Were a Carpenter*
Shaking Like the Others (new song)*
*-solo