Review | Built To Spill @ Turner Hall Milwaukee 6/19/16
By: Ryan Mannix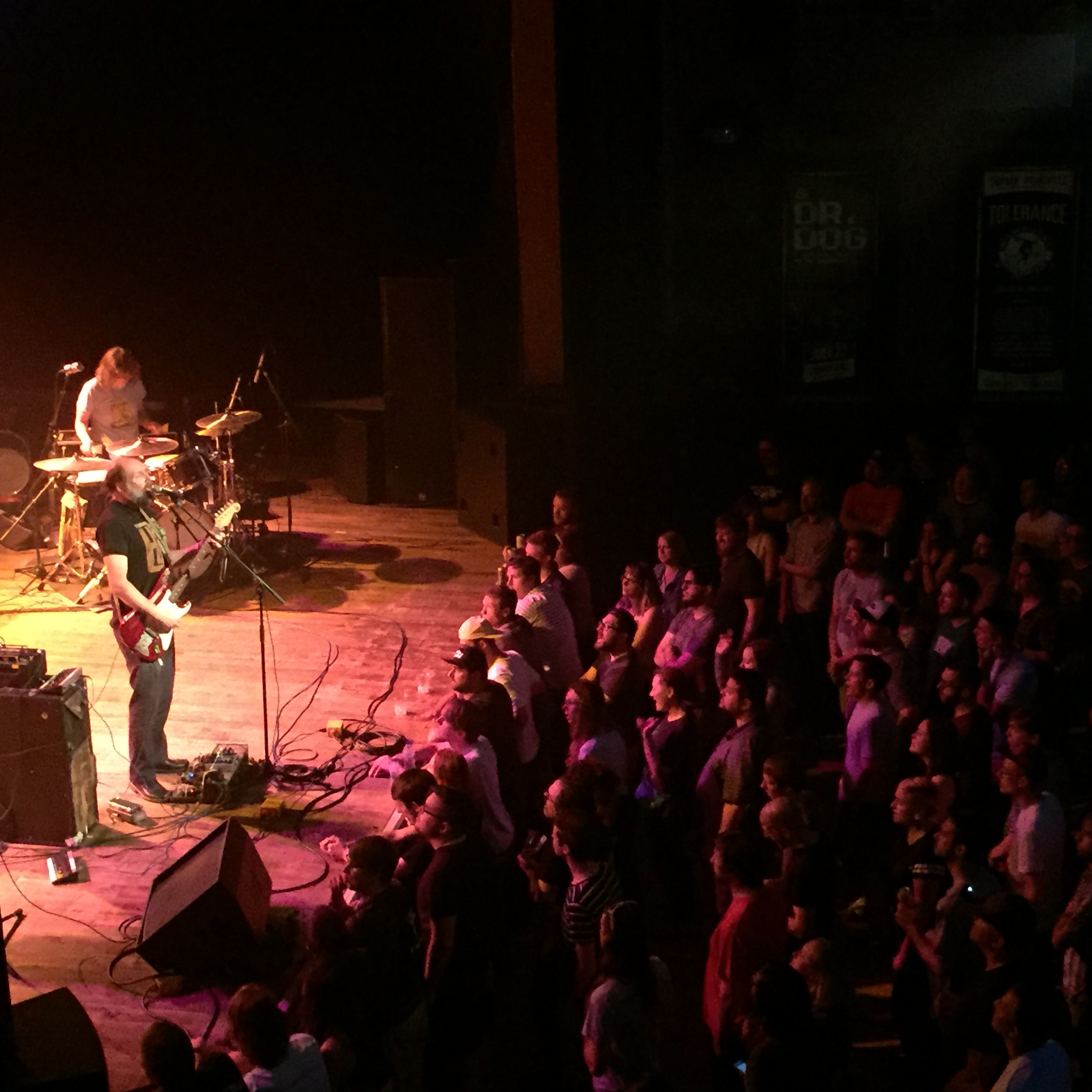 I don't get up to Milwaukee much -- but there is a certain draw for Chicago live music fans, who don't mind a short trip o see a show at one of their many fantastic venues.
My personal favorite of the bunch is Turner Hall. The historic ballroom sits in a building constructed in the 1800s -- it drips with a mythical, unknowable presence. During more intense moments -- and this was in full effect at Saturday night's Built To Spill show -- the floor will sometimes bounce with the crowd.
The bedrock of Built To Spill's indie rock is built upon on singer / songwriter / guitarist Doug Martsch's melodic sense. His disaffected vocal stylings serve as compliment the harsher sounds of the music that surrounds it.
Lyrically, he's capable of delivering words of wisdom, but his his often pitched and nasally voice suggests that you might not want to believe him -- or that it wouldn't matter if you did.
Heavier music has a tendency to bury the melody, lost in the chaos and distortion, but Built to Spill's performance teetered between beauty and downright catch at times -- without sacrificing power and drive.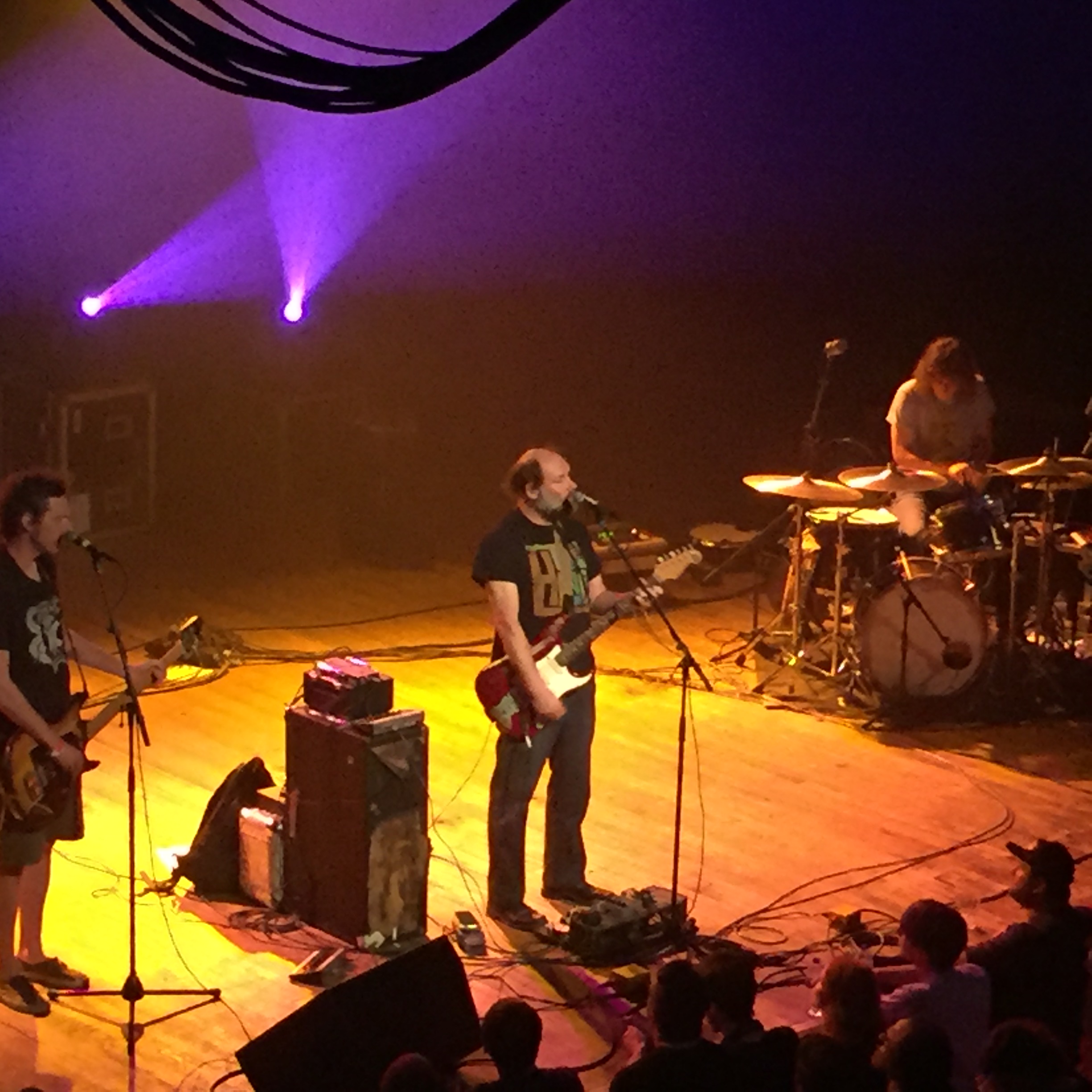 The group wasted no time with chit chat and dove directly into material from last year's excellent Untethered Moon. It remained a focus  throughout the night, with tunes like "All Our Songs" and "Living Zoo". One of the few bands that can bridge the gap between indie-garage rock and the jamband world, there was a fair amount of improve in the live show.
The darker, edge-of-feedback spacey tones are certainly different than what you'd typically find in a jamband, but there's enough to lure those that prefer their music with a certain fly-by-the-seat-of-your-pants excitement.
While their album features layers of snarly, fuzzy guitars, working more as textures than melodies, this iteration of the band was a simple drums, bass, and guitar trio -- putting most of the heavy lifting on Martsch, while the others established a groove. 
Martsch put his space echo pedal to work, creating a wash of sound that could have been mistaken for multiple guitarists on stage. His unhinged, aggressive punk style, also incorporates elements of some classic rock heroes -- his work with a wah pedal totally in the Hendrix mold.  Unline the classic jamband, the bass and drums stay pretty static through the jam, allowing the guitar to expand on ideas.
Within the smallish Sunday night crowd was an even smaller group that actually danced, or head-banged, to the tunes, while most either stood motionless or sat silently in the back. Towards the end of the night, a run of increased tempo songs lifted the crowd's energy and it started to feel more like a punk rock show. Although Turner Hall remained moshpit-free, a palpable excitement was manifest as a guitar solo would reach a screaming peak, or a shoutable chorus came around.
The group played a rockin' version of Creedence Clearwater Revival's "Effigy", which I most famously associate with alt-country greats Uncle Tupelo.  A powerful "Carry The Zero" closed out a good set, which fell a bit short of great, owing mostly to a truly psychic connection between the band and crowd.
Love as Laughter opened the night with a totally different approach to indie rock. The short catchy tunes were overpowered by the booming, screechy guitar playing, which primarily stuck to chords.  The drummer impressed with variations and polyrhythms, acting more like a lead instrument than anything. It was a solid performance to a very light crowd, and featured a couple songs that were stuck in my head for days to come.
Listen to Built To Spill's Chicago Set from the Friday prior below.