Review | North Mississippi All Stars @ Lincoln Hall 5/18/17
By: Brian Lirot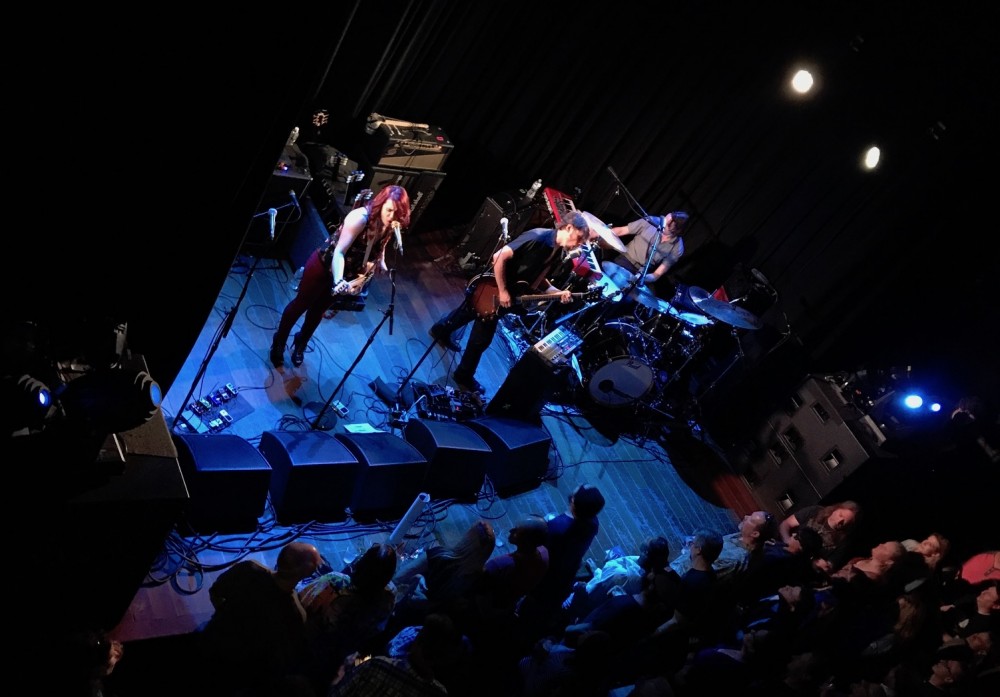 "We aren't proud to be back here in Chicago… We are humbled..." Those were the words spoken by guitarist Luther Dickinson before The North Mississippi All Stars spilled a night of soulful blues-rock down the spines of a packed Lincoln Hall.
Luther and brother Cody opened the show as a duo and seemingly everyone was satisfied with exactly that. But after their opener, they quickly brought out Danielle Nicole, who came for a NMAS throwback, "Mississippi Bollweevil",  first released on their 2005 album Electric Blue Watermelon.
It was fitting that they followed a song from the past with one from their new album slated for release in the beginning of June called Prayer for Peace.
The song was called "You Got to Move", which featured Nicole's visceral vocals for the first time that night.
It would have been easy for her to steal the show if it was not for the talent of the others playing beside her. "You Got to Move" was a defining moment for the night… a song that showcases the dynamic range of the band -- whether it's their ability to play themselves or their ability to bring other complementary musicians on stage with them.
They persisted in dismantling any inhibitions that the mature crowd possessed by laying into covers by Buddy Guy, Blind Willie Johnson, and -- in tribute to the late, great Chris Cornell -- a heartfelt performance of "In My Time of Dying".
Their rendition of "In My Time of Dying" featured Grammy Award-winner, Alvin Youngblood Hart and was based off the very same cover he released on his album Motivational Speaker in 2005. At that point in the show, half of the stage was filled with associated acts and they did not stop there.
Hart punctuated their "In My Time of Dying" cover with a salute to Cornell and stepped off stage for a couple songs; one of those songs being the title track of Prayer for Peace.
The upcoming album presented more-and-more promise after each track they played from it. They layered a fresh digital element onto the drums and bass that nestled comfortably within their blues roots.
The final addition to the stage was that of Rev. Osagyefo Uhuru Sekou who heated the night's music to its boiling point. Rev. Sekou's comfort and charisma as a soulful vocalist commanded the audience into synchronized claps and sing-alongs as he fanned Danielle Nicole with his towel and danced around Luther Dickinson.
The set wrapped up and a man in the front row quickly swiped the set list off Luther's monitor when he had his head turned.
Luther noticed and immediately and waved at the man -- there was more to come written on that page.
He got the set list back, stepped off stage, filled his drink, and came back on for another round, peaking with a cover of Bob Marley's "Burnin' and Lootin'".