Review / Photos / Audio | Deerhunter @ Metro 10/21/16
Words, Photos & Audio: Joel Berk (@pfcdib)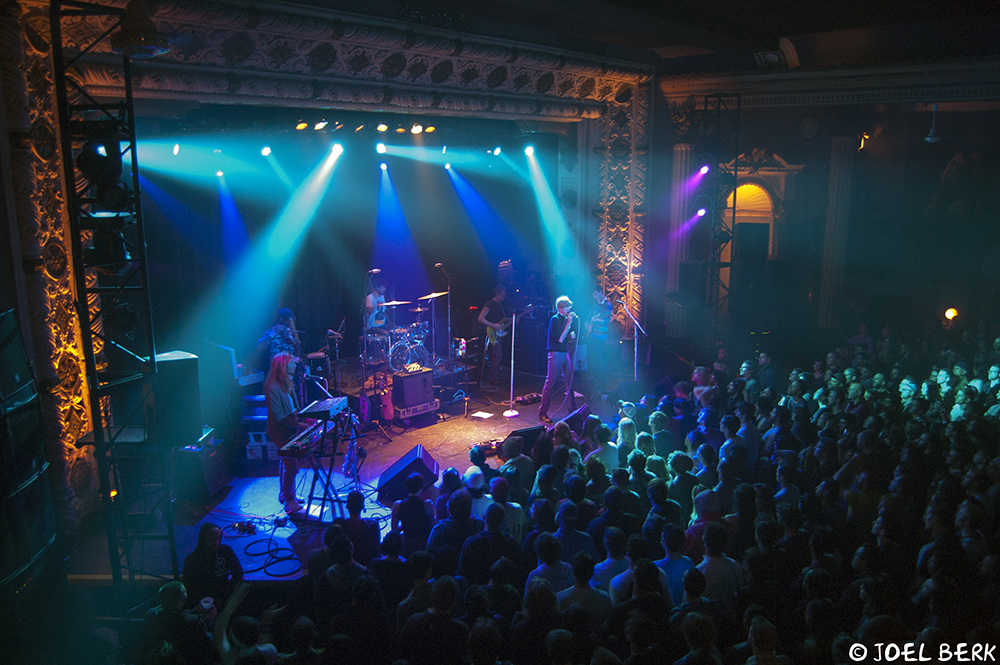 Deerhunter brought the second lap of their tour behind 2015's excellent Fading Frontier to Metro on October 21.
Built around Bradford Cox's dark-meets- dreamy songs/unorthodoxly melodic guitar playing and Moses Archuleta's soundscapes/propulsive drumming, Deerhunter's unique strain of ambient psychedelic has been winning over audiences since 2001. Lockett Pundt joined on guitar and "occasional lead vocals" in 2005, completing the band's core in advance of their first record.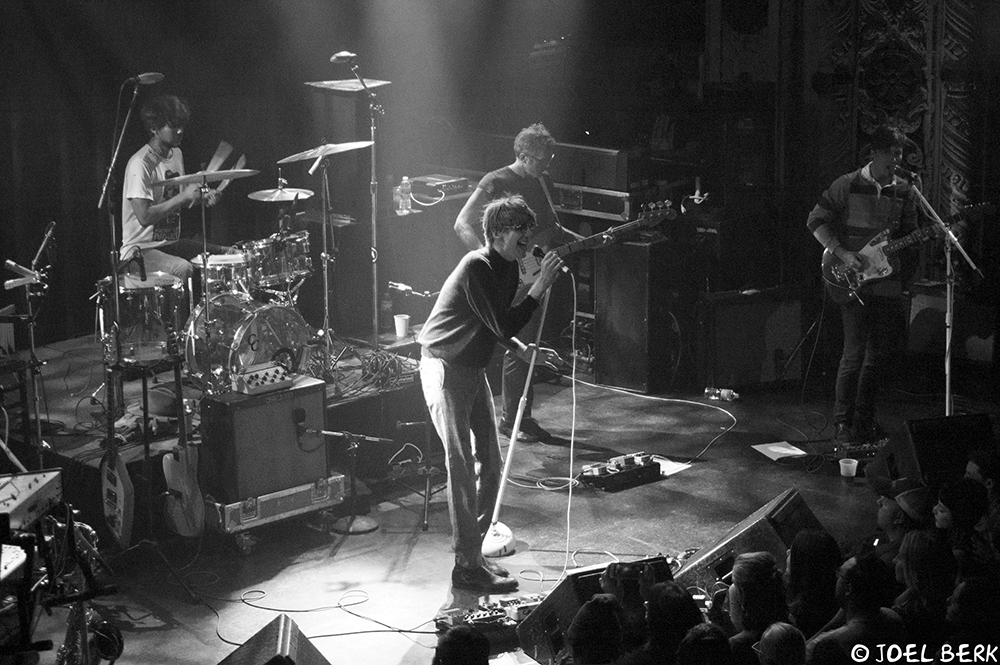 Even though I was a little late to them, not fully coming around until after 2010's Halcyon Digest, I would argue that few bands of the past 15 years have been quite as consistently good while still remaining a moving target.
Deerhunter is constantly revising and pushing forward with each record / tour.
About 10 months after their double-header at Thalia Hall last year, this round featured a deeper setlist and expanded lineup.  Joining the core three on this tour were 2013 pick-up Josh McKay (bass) along with 2016 newcomers Javier Morales (keys/sax) and Rhasaan Manning (percussion), both of whom seemed to fully embrace the role of "sideman" in the classic sense.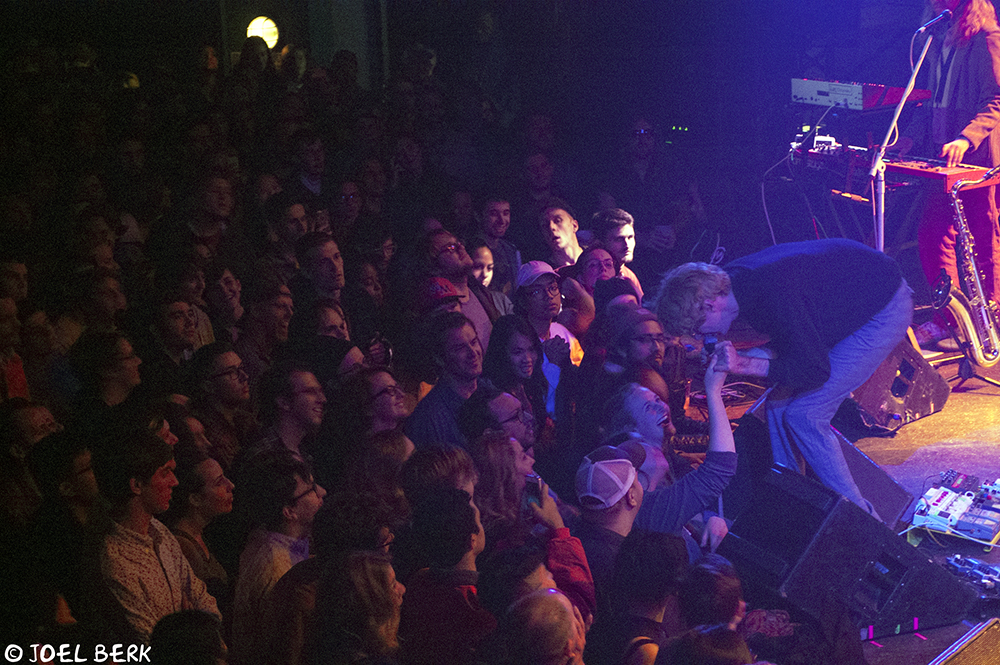 This isn't to say the sextet didn't sound cohesive, quite the opposite in fact – the band was tight all evening. The addition of Manning was particularly effective, locking into syncopated, almost Talking Heads-style grooves with Archuleta and giving this tour more breadth than previous ones I've seen.
Having all of that support behind him, Cox was in pure frontman mode for a lot of the night, really leaning into the role and singing his ass off.
Since this lineup was able to pull from the wide sonic palate of Deerhunters' past, the setlist was much more well rounded than last year. They still focused on the newest material (of which "Snakeskin" was my favorite), but worked two tunes from 2013's glam / garage monster Monomania back into the mix after not pulling anything from it last time.  
The show even featured a bust out of sorts, "Strange Lights" from 2007's Cryptograms (which only seems to get played once or twice a year per setlist.fm) just before encoring with Microcastle's powerhouse trio of songs.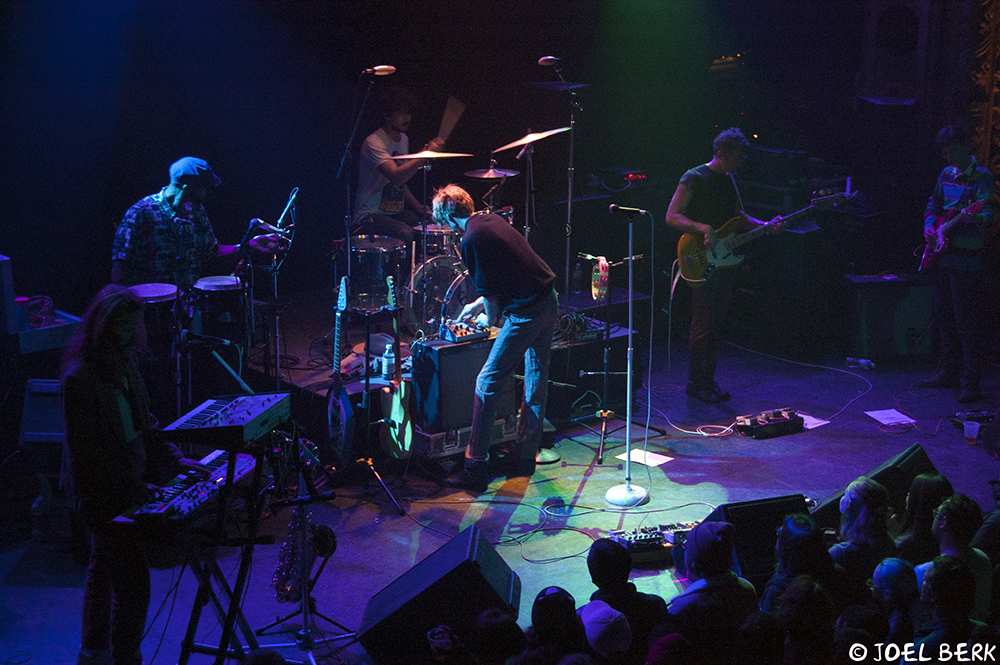 I was able to record the show from the far left side of the balcony, which you can stream below and download over at sweetblahg. The quality is pretty good (save for a Tinder date chatting through "T.H.M" when they should have been shaking their asses).
The Fading Frontier tour continues into 2017 with a string of arena dates opening for famed regal cockrockers, the Leon Kings.