Review / Photos / Video | Joan Osborne @ City Winery 7/5/15
Joan Osborne Proves She's One of Us During GD50 Chicago
Words: Joann D. Ball | Photos: Philamonjaro Studio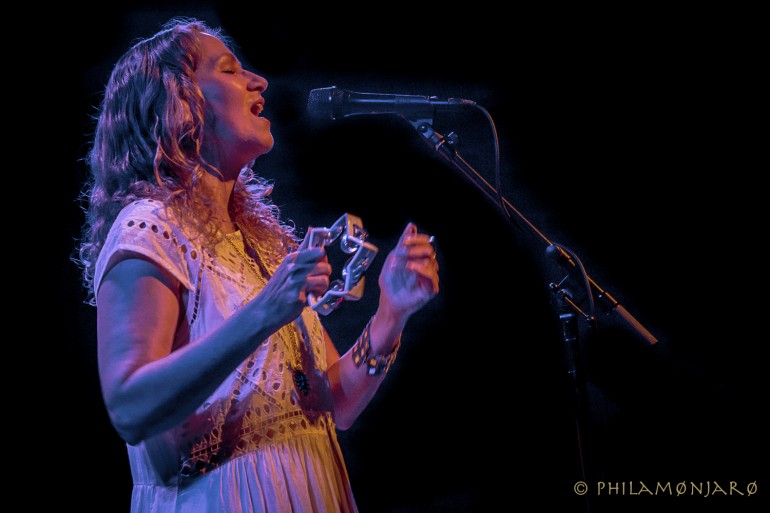 The final day of the week long Weir World celebration at City Winery was programmed with a keen eye for how the shows might progress. Joan Osborne's Sunday brunch show on July 5 offered fans a tasty serving of sustenance and song.
For this special show, Osborne was joined by touring partner Keith Cotton on piano, keyboards and acoustic guitar. The duo opened with a slow burning version of the Willie Dixon-penned, Muddy Waters' blues classic "I Want to Be Loved" from her 2012 release Bring it On Home.
Since Joan Osborne was a vocalist on The Dead's 2003 tour, she knew exactly what the sold out crowd of 300 Dead fans needed. "We plan for this to be a kind of mellow show, since we know you have to save your energy," she said.
Several songs later, she trapped on an acoustic guitar and breathed new life into Bonnie Raitt's career defining hit "Angel from Montgomery." Then she slipped seamlessly into "St. Theresa" from her 1995 Grammy-nominated debut album "Relish."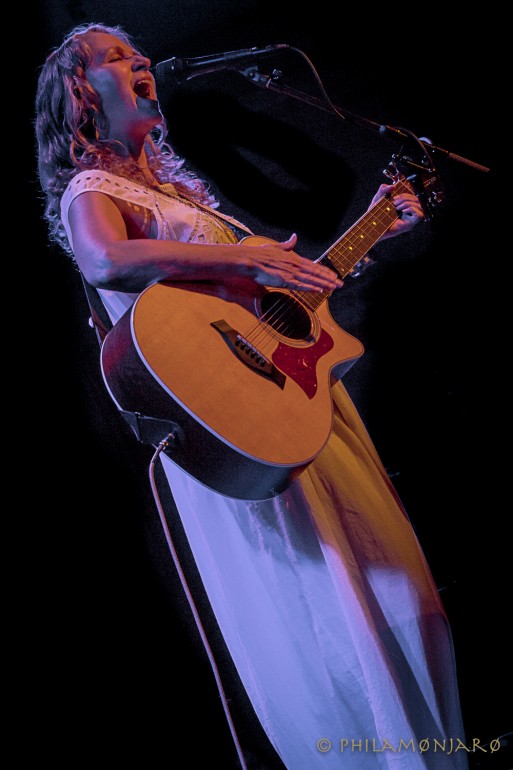 The delighted audience was fully enjoying the intimate show by the time Osborne shifted attention to several choice cuts from the Grateful Dead's vast catalog. Starting with "Brokedown Palace" and sliding into a swampy "Deep Elem Blues," provided the perfect set up for a passionate version of "Sugaree."
Transitioning back to the present, she fired up her iPod for some pre-recorded beats, while keyboardist Cotton laid a funky foundation for "Mongrels," a track from her latest record Love and Hate.
After rousing applause, Osborne thanked the appreciative crowd. "Hope you had a great time today," she said before singing a stripped down, emotionally-charged version of her biggest hit "One of Us."
Returning soon thereafter for an encore, Osborne explained that she felt privileged to perform during Weir World and was excited to go to the final Grateful Dead show at Soldier Field that evening. She admitted that she became a Deadhead after touring with Weir, Lesh, Hart and Kreutzmann over a decade ago. Recalling a performance at Red Rocks, she ended the brunch show with her all-time favorite GD song "Stella Blue."
Three song video playlist from YouTuber Dan Germata