Review / Photos | Marbin & Audiobakery @ Emporium 3/10/16
By: Ryan Mannix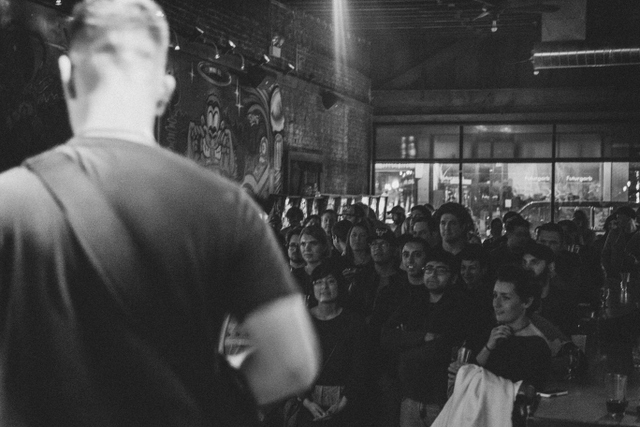 Marbin has come home.
After 37 days on the road, the funk-fusion band paired up with local prog-rockers Audiobakery for a Thursday night gig at Emporium Arcade Bar in Wicker Park. A fine opportunity to not only catch two rising acts, but also to enjoy a craft beer while playing Galaga in between sets.
That feeling when the music that's being performed is perfectly danceable, but the packed room is standing still, with jaws dropped to the floor.  That's Marbin.
Best categorized as a jazz-fusion group, Marbin explored explored numerous genres in their headlining set, the hallmark for each is an extremely aggressive precision.
Speed was the name of the game, and saxophonist Danny Malkovich and guitarist Dani Rabin both can play. Technical virtuosity isn't something to just throw around, but their stamina alone demonstrated an uncommon professionalism.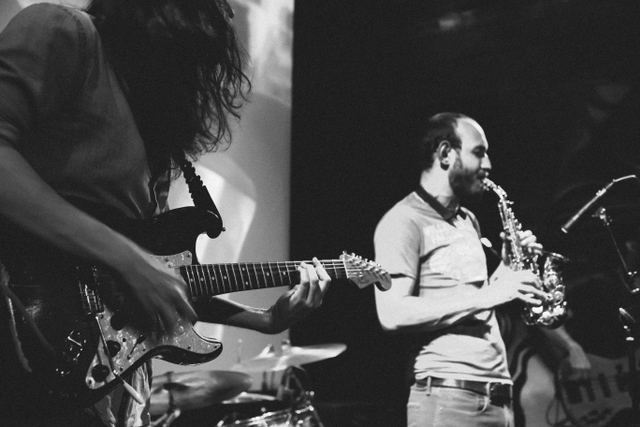 After the lengthy tour, it is evident that they've spent every night constantly pushing each other. A world music flavor opened up moments for unusual modal exploration, indicative of the band's signature sound. Long and extremely complicated lines were executed perfectly, while some of the simpler ones are catchy enough to hum to yourself later.
Usually bass and drums hold down a groove while a melodic instrument rips a solo over top, but bassist John Nadel and drummer Blake Jiracek are able to step out and push the playing in a different direction.
Rabin's guitar acrobatics often evoke the best shreddingly creative moments of Jake Cinninger and the style and tone of Jeff Beck.
Did I mention they like to play really fast? Tunes like "Redline" and "African Shabtay" immediately turn heads, with enough velocity to whip the room into a frenzy.
While every member was able to show off their particular skills throughout the night, what mattered most was their ability to feed off each other and build something bigger than themselves. While not a jamband in the typical sense, there is definitely enough improvisation to keep these fans coming back to see this freakishly talented group.  They'll soon release a new album, Goatman and the House of the Dead, so I'm sure we'll be hearing more from these guys.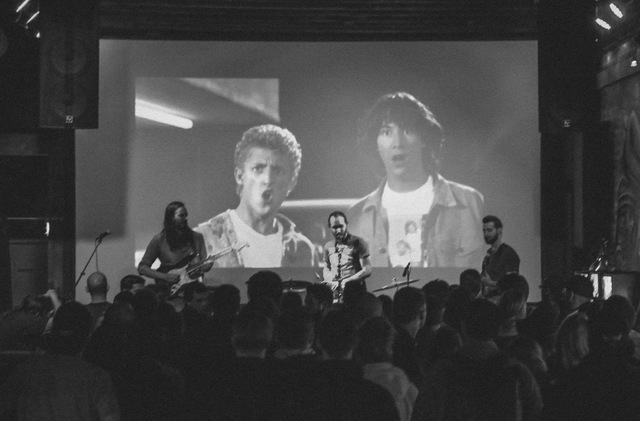 To start the night, Audiobakery got to work right away with tunes off an upcoming release of their own, Perennial Bloom, a concept album which take the listener on a journey through the seasons. The group's vocal sound leans towards pop-punk sound in vocals, but they blend in intricate composition that give their songs a distinctive flair.
Timing and practice is of the essence for, as every hit seems to be thoughtfully placed and executed by the group. Drummer Brett Schomer kept the intensity up and got the crowd, and band, head-banging over some tight tapping lines from the guitarists.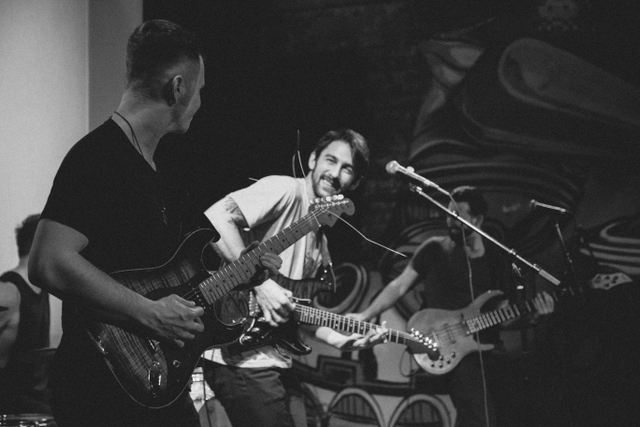 Lead guitarist, Zak Sprenger, has a penchant for noise, and was able to create some dark textures for the band to work around with. My favorite tune has to be "July", which has a slightly more upbeat and happy feel then their other songs, but maintains the Audiobakery sound.
If you're into heavy, melodic music, Audiobakery could be for you.