Review / Photos | Over the Rhine @ Old Town School of Folk Music 12/31/16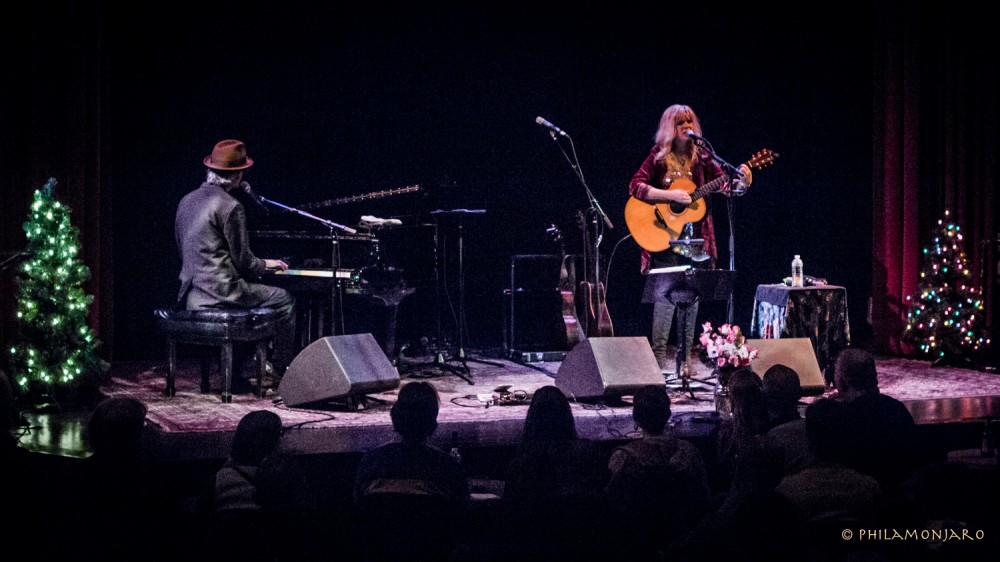 "Strings of lights above the bed
Curtains drawn and a glass of red
All I ever get for Christmas is blue"
Over the Rhine performed a sold out New Years Eve concert at Old Town School of Folk Music.
The husband-and-wife duet, pianist/guitarist Linford Detweiler and vocalist/guitarist Karin Bergquist have released three holiday CDs over their career.  This has fostered their unique take on Christmas, in the process coining a term for their self-proclaimed genre: "Reality Christmas".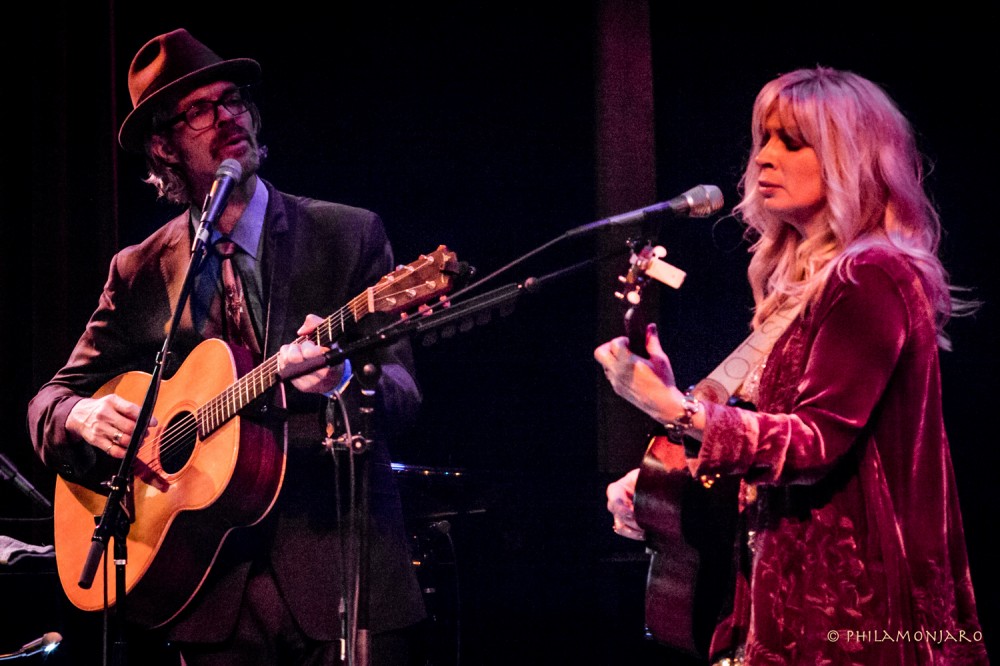 The term is an attempt to label their ability to reflect on something in our collective consciences that captures familiar, haunting, and romanticized memories based on personal observations and not myth, tradition or commerce. Perhaps you can sympathize, the couple's joke when visiting extended family for holiday festivities:  "Tie a rope around my waist, I'm goin' in."
In a time when talking politics at the holiday table could be deal breaker -- or worse -- Over The Rhine taps something buried in our not-so-holiday-like thoughts. To quote their web site: "How peculiar that many of those who claim to believe the Christmas story of 'peace on earth and mercy mild' insist on promoting concealed carry permits and so-called constitutional rights that are twisted to convince us that we should all arm ourselves to the teeth against the never-ending threat of our neighbors."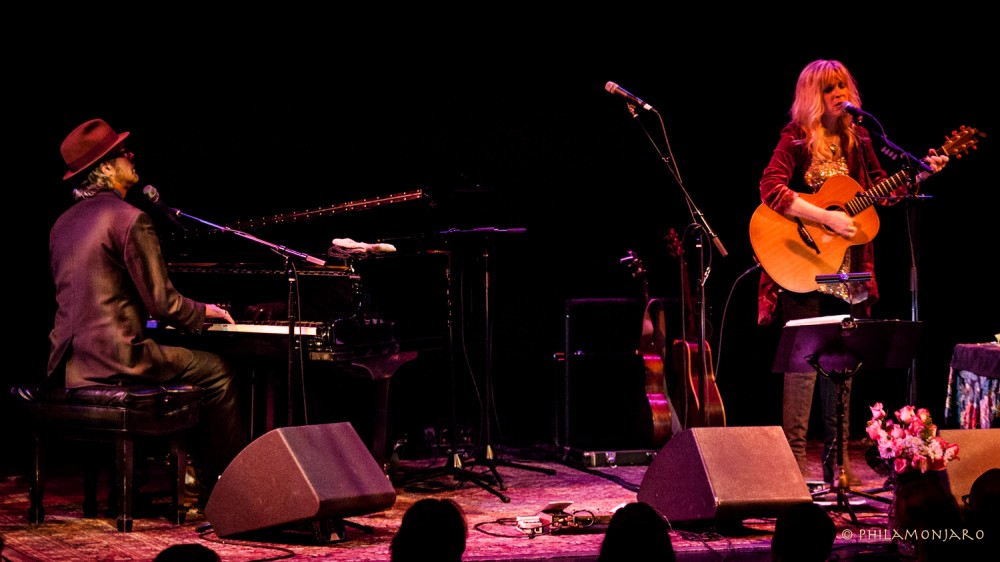 The brilliance in their performance is the subtle spectrum of emotions much deeper than the happy holiday whitewash TV consumerism.
Detweiler humorously admitted when writing out their set list they are reminded what a lousy party band they would make. It is this wry humor that brings levity to these heartfelt arrangements. He further drew laughs from the audience when announcing they brought a case of champagne to share after the show, speculating how far that would go and noting, "at our age, we now celebrate the new year at 10:15 pm."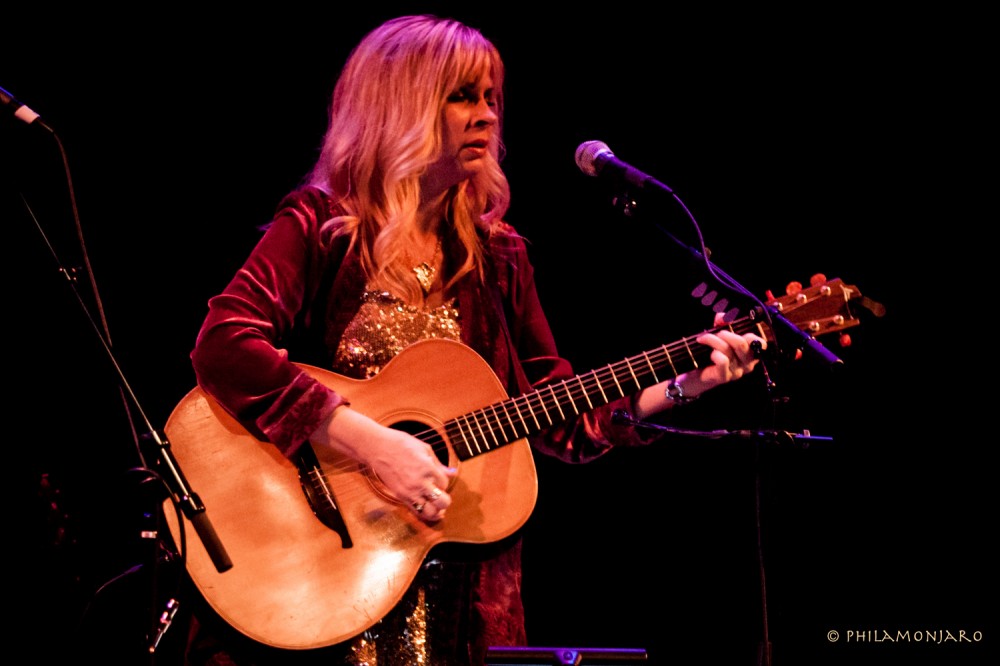 Chicago is peppered with great holiday concerts of all stripes this time of year. But this show is as deep as it is wide -- not your average eggnog-snowflake-kissing Santa affair.
Over the Rhine serves up a loving, passionate performance deeply connecting music and our humanness, both strengths and frailties.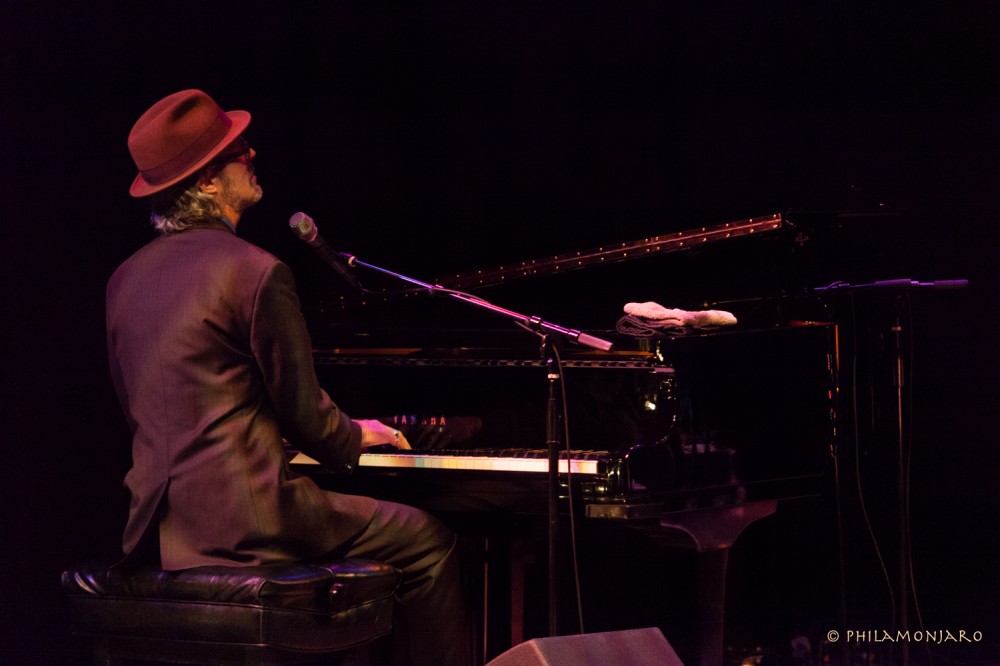 Set List:
Born
I Don't Wanna Waste Your Time
All I Ever Get for Christmas Is Blue
Hush Now (Stella's Tarantella)
I'd Want You
If We Make It Through December
Sacred Ground
Nothing Is Innocent
Trouble
I Want You to Be My Love
Drunkard's Prayer
Desperate for Love
Night and Day
It's Only a Paper Moon
Let It Fall
When I Go
All My Favorite People
Infamous Love Song
Latter Days
New Year's Song