Review / Photos: Pimps Of Joytime @ Cubby Bear 4/17/14
Words / Photos: Ashley M. Downing
Cubby Bear has been going above and beyond to restore great live music in an unlikely neighboorhood. Despite its Wrigleyville location, The Cubby Bear is a lively venue that has all of the right amenities needed to put on a killer show and is supplementing some of its more questionable bookings these days with rock, funk and jambands that provide a nice complement to Metro just down the street. On my most recent trip to The Cubby, the place was packed to the brim with music lovers who were ready to boogie all night long.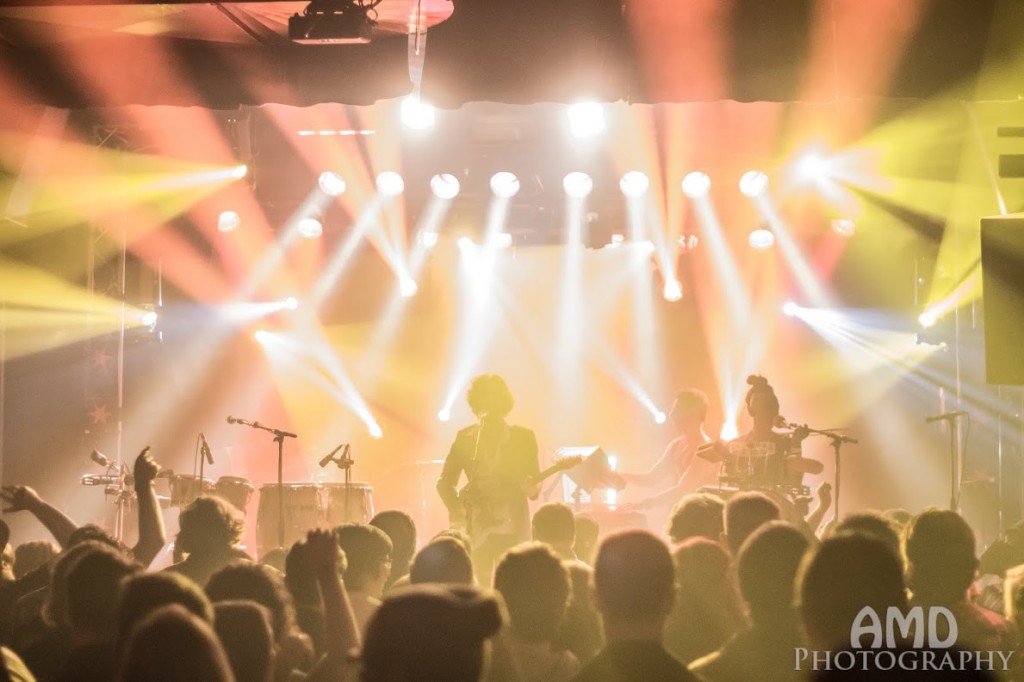 I arrived shortly before The Pimps of Joytime got onstage. They started the show somewhat late due to the Blackhawks game, but once they started playing, their infectious dance grooves had everyone forgetting about anything but the outstanding, eclectic music. The Pimps impress me every time I see them perform; not only because of their chemistry together but also in the many ways they showcase each member's individual talents.
By blending musical elements and skillfully mashing genres, the Pimps of Joytime create music that is uniquely different and wildly fun. As each band member masterfully plays their instrument with an undeniable swagger.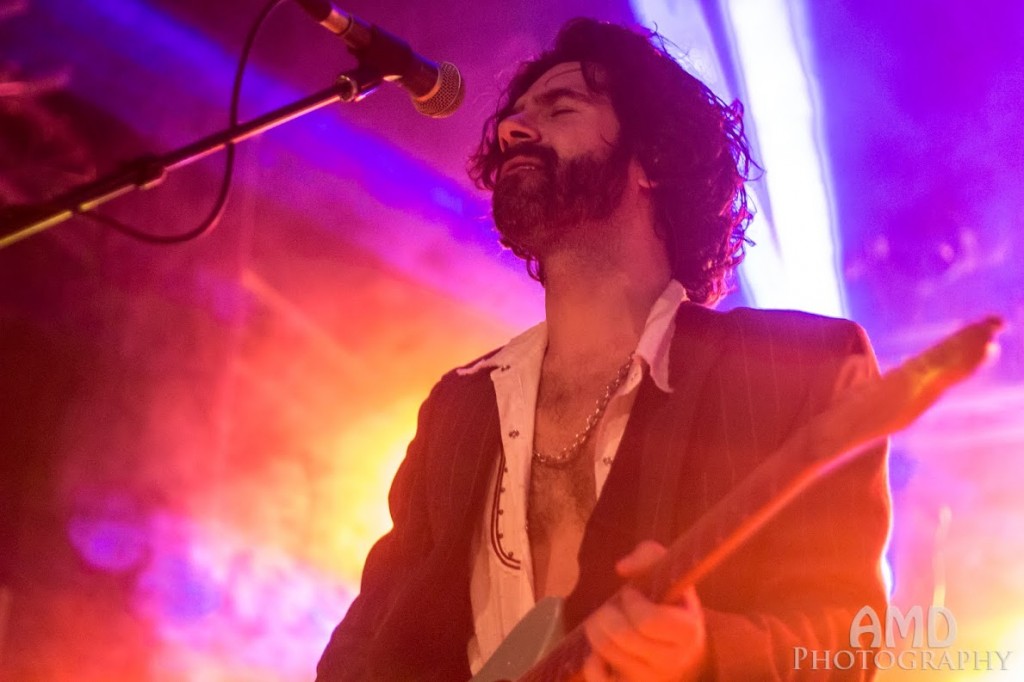 Frontman Brian Jay's voice is crisp and mesmerizing, and his strong songwriting skills were apparent throughout the whole show. The concert was fueled by the band's ability to energize and engage the crowd.
The Pimps performance was fully entertaining from start to finish, and I always thoroughly enjoy the way they utilize Latin infused rhythms and afro-beats together into their funky rock sound.  It was a beautifully explosive performance. Over half of the show was new unreleased material and the rest was a mix of fan favorites like "Booty Text". It was a pleasant surprise to hear so many new songs, and I honestly loved them all.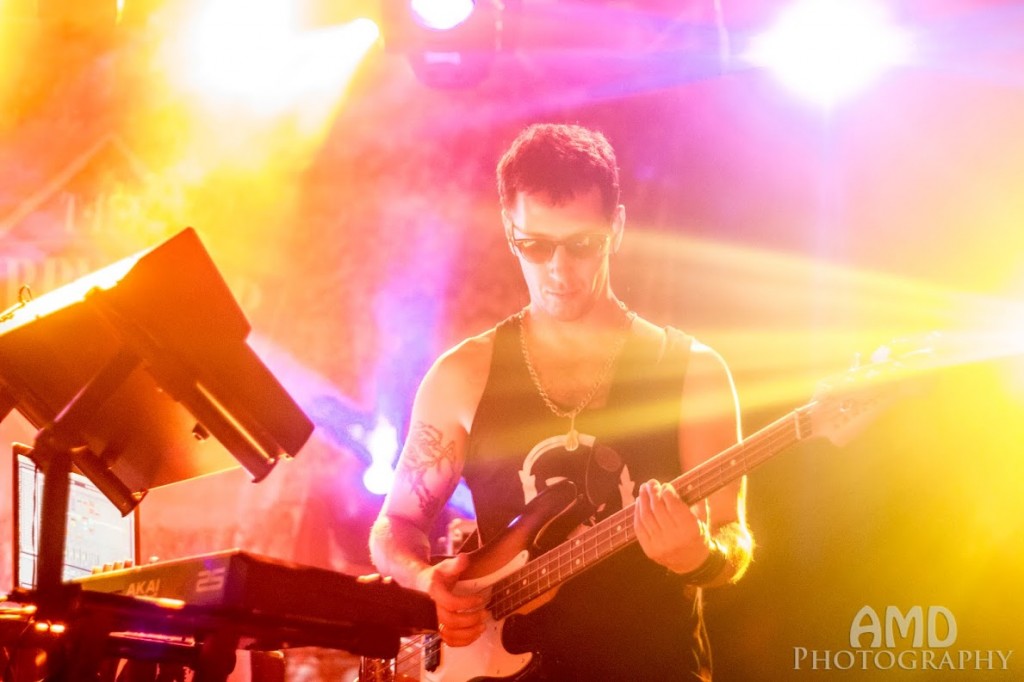 It isn't easy to combine styles and genres like they do and I respect the ability they have to do so. They opened and closed the show with new music and played all of it flawlessly as if they had known it forever.
Mayteana Morales and Cole Williams have a unique power that helps differentiate Pimps of Joytime. Both women possess a magnetic energy to go along with their exceptional skills on vocals and percussion.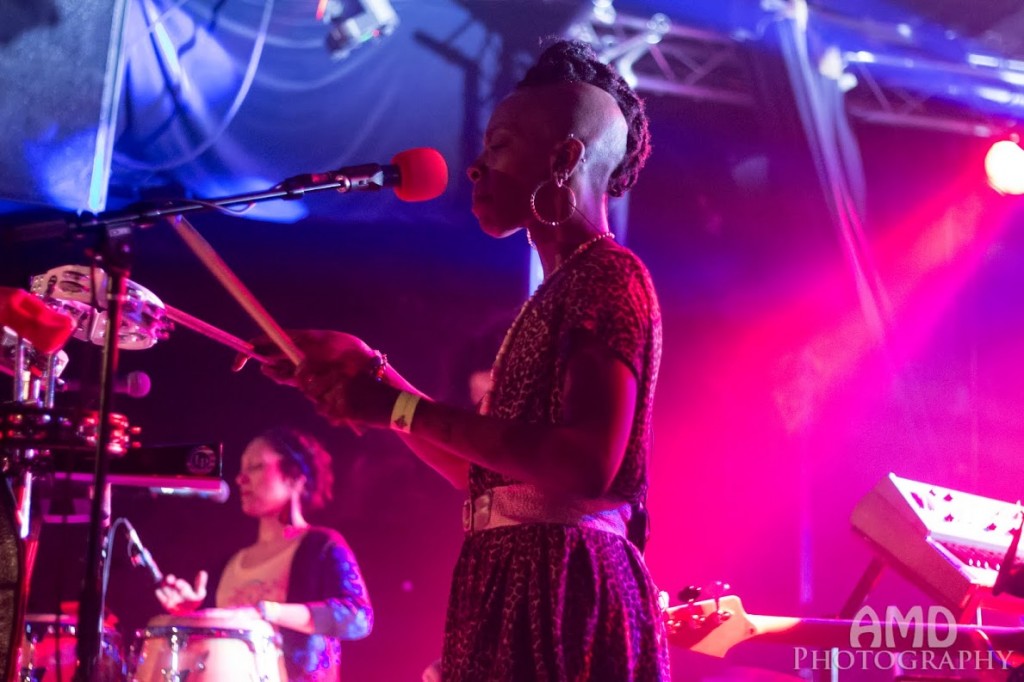 David Bailis kept the band's music tight all night with his gooey basslines and the addition of amusing electronic samples, while drummer John Staten fleshed out the Pimp's full sound with intricate beats
They played until right before the bar was scheduled to close, keeping the crazy dance party going until the very end. It was nice to see the Pimps play at an indoor venue, since most of the opportunities I have had to see them live were at outdoor music festivals.
The show was more than enjoyable, and the unreleased songs they played for us were splendid. I look forward to crossing paths with the Pimps of Joytime again soon and I am anxious to see what tricks they have up their sleeves for us next.
Members:
Brian J - Lead vocals/guitar (charismatic)
Mayteana Morales - vocals/percussion
Cole Williams - vocals/percussion
David Bailis - bass/sampler
John Staten – drums
Setlist:
Dank Janky (unreleased song)
Janxta Funk!
Booty Text
My Gold
Keep That Music Playin
Freedom Dancer (unreleased song)
Still Be Here (unreleased song)
San Francisco Bound
Jump Off (unreleased song)
Dance Cardia (unreleased song)
Zydeco
Body Party (unreleased song)