Review / Photos / Setlist | Luke Winslow-King @ The Hideout 2/19/15
Words / Photos: Alex Wood
Luke Winslow-King brought some of his New Orleans warmth to The Hideout on Thursday, despite the below-zero temperatures outside.
With the help of wife Esther Rose on harmonies and washboard as well as a fiddle player, Winslow-King ran through a boisterous acoustic set full of the blues and New Orleans swing.
"The Crystal Water Spring" opened the show on a bluesy note, Winslow-King's vocals heartfelt and warm. "Jitterbug Swing" took the energy up a notch, a slide-guitar solo giving way to an upbeat dance track.
"Never Tired" played up the cuteness of the husband-wife duo, the lyrics playful and lighthearted, the accompaniment falling out to handclaps with assistance from the audience.
In this song and throughout the set, Esther Rose's washboard played a significant role in the band's sound, her finger-pick crashing with a loud "clack" in perfect time, mimicking hand claps. Meanwhile, Winslow-King's guitar picking laid down a foundation for fiddle and harmonica to play atop, the vocals harmonies nearly perfect.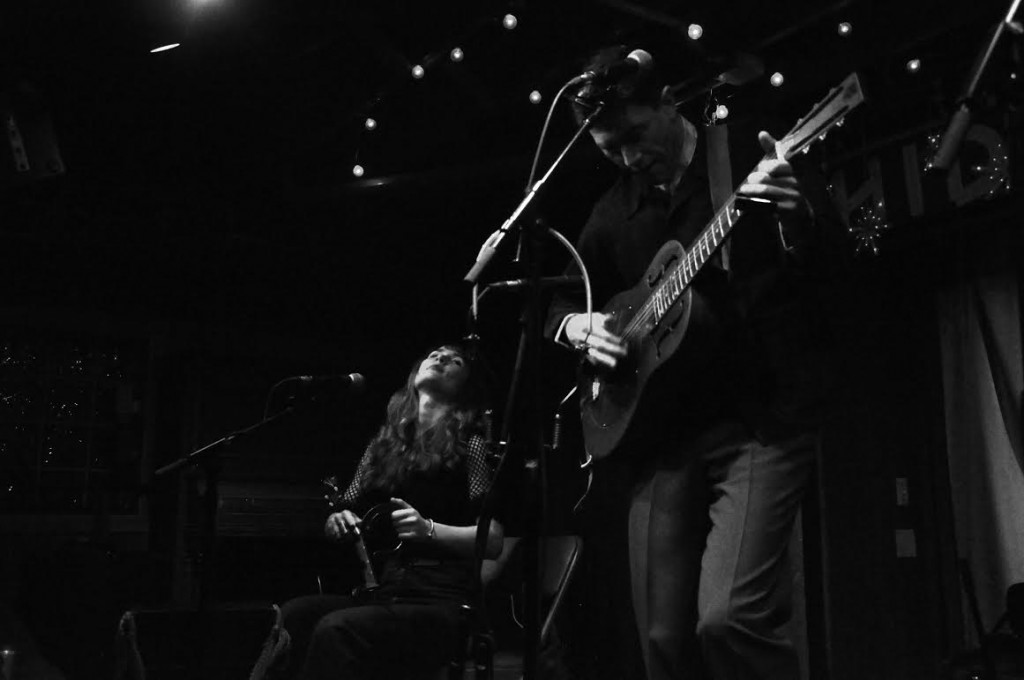 This isn't necessarily anything new, but it doesn't need to be. This is an understanding of southern musical traditions, and an ability to perform them right.
Winslow-King has a knack for writing extremely catchy vocal melodies, perhaps never exemplified better than with "Everlasting Arms," the title-track to his most recent full-length.
The song feels so natural it sounds familiar your first time hearing it. Days after the show, the performance is still stuck in my head, Winslow-King yelling the chorus into the microphone as the crowd sings the words back in call-and-response fashion.
"Coming Tide" featured a similarly memorable melody, slide-guitar and fiddle adding to its festive vibe. The song went straight into "Traveling Myself," a chugging delta blues number that demands toe-tapping, if not stomping.
New song "Break Down The Walls" featured heavy contributions from the audience, the song relying again on call-and-response vocals as addictive as the melody to "Everlasting Arms." The song began slowly, the audience quickly learning the chorus, then sped up to double-time. A highlight of the evening, the song is a promising sign of things to come for Winslow-King and Esther Rose.
"Swing That Thing" closed the show, cramming the festive energy of New Orleans into a three-minute performance, Winslow-King's vocals powerful and assertive.
Though many try to dig up the sounds of southern country and blues, few have done so as naturally and successfully as Winslow-King's live delivery.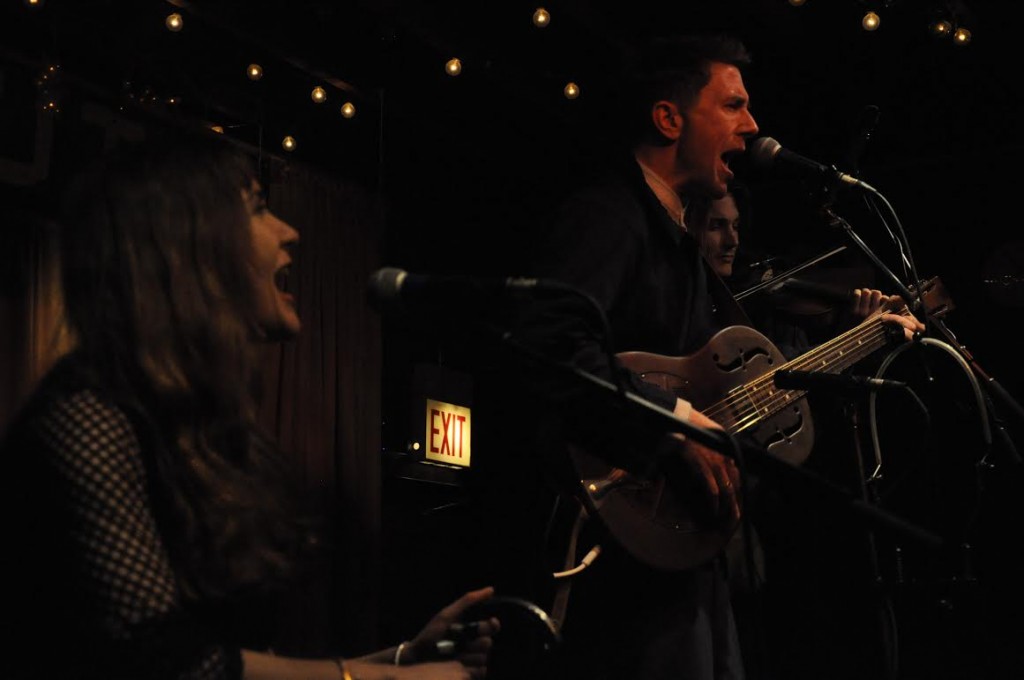 Setlist
1. The Crystal Water Spring
2. Jitterbug Swing
3. Never Tired
4. Everlasting Arms
5. You Don't Know Better Than Me
6. ? (cover song)
7. Cadillac Slim
8. San Francisco Bay Blues
9. You & Me
10. The Coming Tide >
11. Traveling Myself
12. Break Down The Walls (new song)
13. Swing That Thing