Review / Photos | Stiff Little Fingers @ Metro 7/17/15
Stiff Little Fingers are "Still Burning"
Words: Joann D. Ball | Photos: Philamonjaro Studio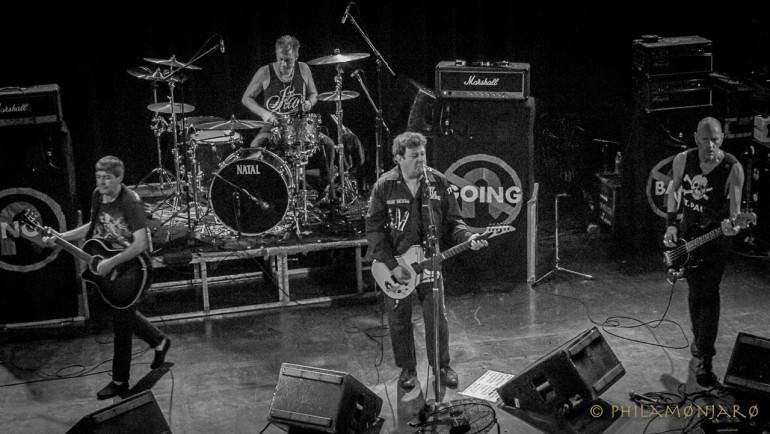 Stiff Little Fingers formed Belfast in 1977, the year punk exploded in the U.K. Keen observers of their surroundings, the band's raw political and personal commentary addressed oppression and the "Troubles" in Northern Ireland as well as youthful rage and rebellion.
Never heard of Stiff Little Fingers? Well, you've been cheated. Luckily for you, founding singer/guitarist Jake Burns and original bassist Ali McMordie remain dedicated to punk's energy and ethos.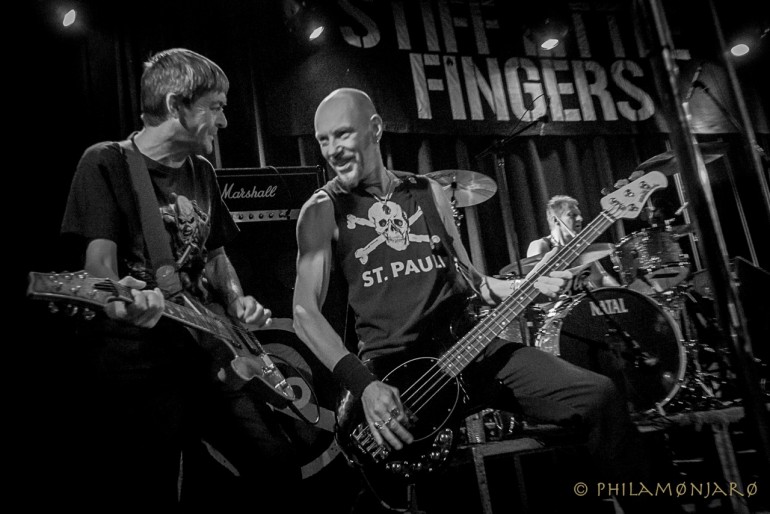 Onstage at Metro, Stiff Little Fingers lit into "Nobody's Hero" and "At the Edge" from their 1980 sophomore release Nobody's Heroes. Raw power similarly propelled "My Dark Places," Burns' personal account of adult depression, and several other tracks from the 2014 DIY crowdfunded release No Going Back.
Chicago's punk old guard and their offspring responded heartily throughout the band's intense set. The tribute to the late Clash visionary on "Strummerville," and a ranking cover of the Specials' "Doesn't Make it Alright" definitely hit their mark. The faithful sang even louder during classics "Barbed Wire Love" and "Suspect Device" from the band's 1979 debut Inflammable Material.
Lead singer Burns, who now lives in Chicago, thanked all who turned out for the punk showcase which included two notable local bands. "Before we go, I wanna thank Dummy and Pegboy for opening up tonight. Not just good people, but good friends" Burns said.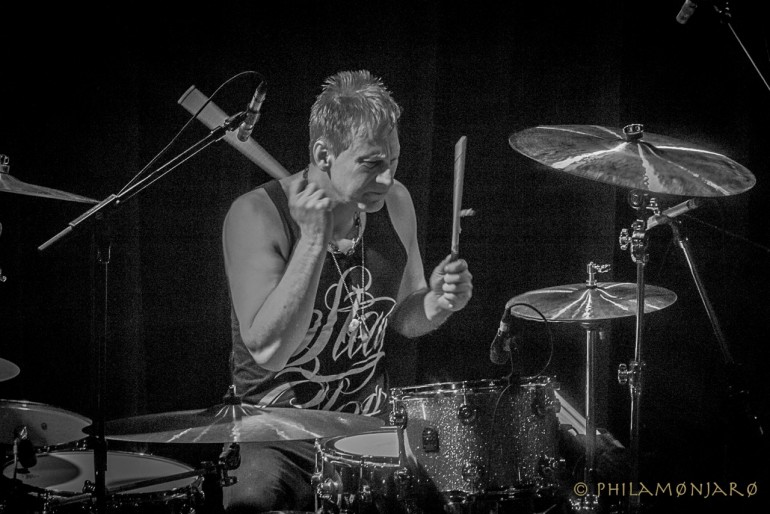 After boisterous shouts of "S-L-F," Stiff Little Fingers returned to the stage for "Wasted Life" and signature song "Alternative Ulster." The explosive encore fired up the small mosh pit and inspired several ambitious stage divers – a spirited response to a band that still matters.