Review / Photos / Stream / Download | Greensky Bluegrass @ State Theatre 11/28/15
Photos: Jon Rosenberger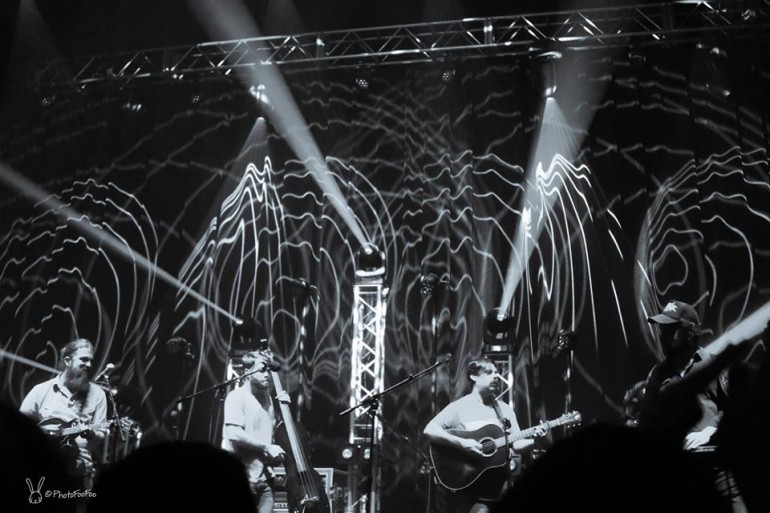 The scene: the lights go down for the second set, after a drum-set and keyboard are inconspicuously set up stage right.
With guitarist Dave Bruzza manning the kit, Greensky Bluegrass dives headlong into the newish reggae-tinged original, "For Sure, Uh-Huh", this time with a rock-steady beat oozing from the bass drum.
Dobro man Anders Beck steps to the mic during a dramatic pause, "Paul... are you ready for tour to end?"
"No no no no no", Hoffman sings in reply his voice dripping with a Jamaican patois, as the hearts of the assembly lift in unison.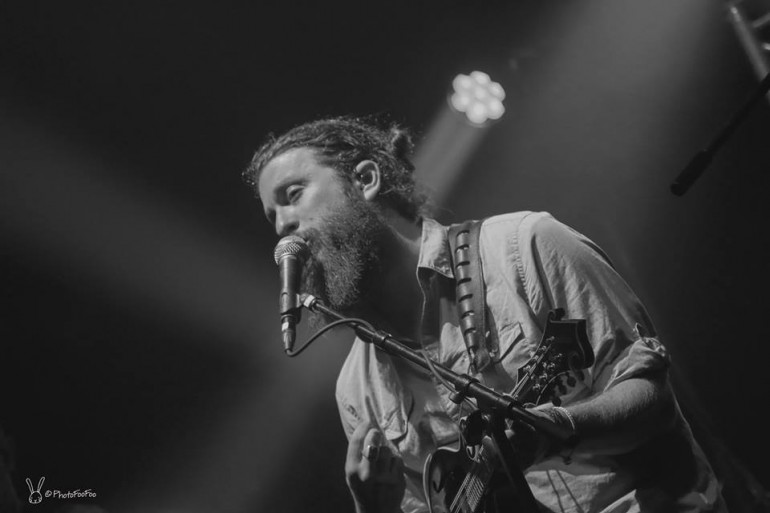 Of course, tour does have to come to an end, and for a band as busy as Greensky, shows like Saturday's fall tour closer at the State Theater in Kalamazoo are a time to reflect.
Sure, there's a stop in Mexico and a New Year's run before they pick up and hit the road hard again in '16, but the Thanksgiving hometown holiday run, and Saturday's show in particular, seemed like a genuine response to the journey that the band has been on in 2015 and what we might expect going forward.
With landmark events scattered throughout the year, there was no shortage of mini-storylines set up to color in the band's overall narrative arc.  A set with Phil Lesh at Terrapin Crossroads, a devastating last minute bump from the Dear Jerry lineup, a performance in an underground cave, an electric set at one of their most beloved Michigan festivals -- 2015 was a year that saw band members scatter geographically, while still keeping the heart of the band burning as bright as ever.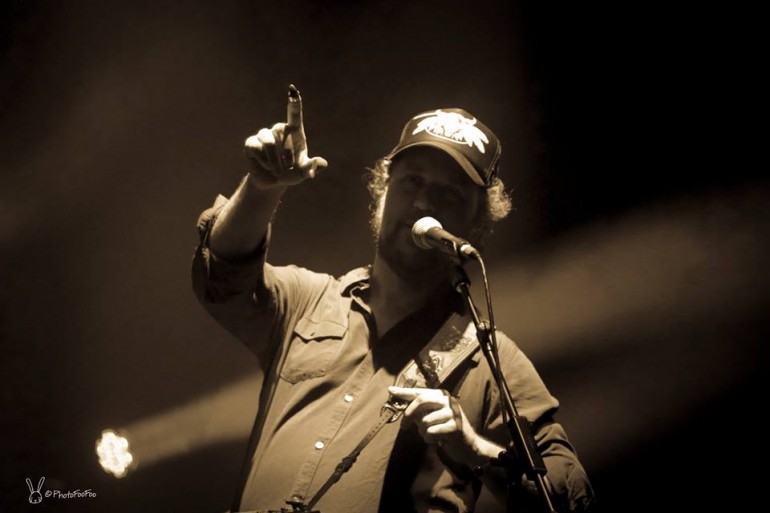 They, like others in the scene, lived a summer in the shadow of the Grateful Dead's 50th anniversary -- headlining a big Fare Thee Well-eve event at the Chicago Theater with Keller and the Stringdusters amidst a host of other summer festivals that easily put their music in more new ears than in any prior year.  I'm sure the connection and the occasional rendition of "Eyes of The World" or "Julius" raised more than a few eyebrows.
But the real fun kicked up again in the fall, as the band slid back into two set shows in some of the best venues from coast-to-coast, providing dedicated fans with a reason to make pilgrimages to tour stops near and far.  Full album performances, an all-Dead set, new covers, "Martian Monster" samples, and plenty of friends kept the buzz rolling throughout the autumn.
They were able to hit major markets multiple times, extending some visits to multi-night runs, often seeing a 20-30% bump in attendance between their previous visit.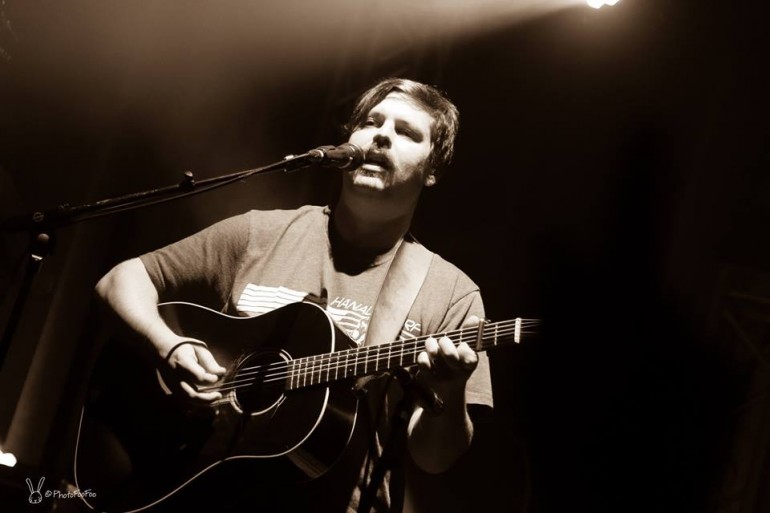 The State Theater is a venerable venue that is perfectly set up for shows like these: a downtown location, big stage coupled with comfortable site lines on the floor and in the balcony, and an ornate, classic feel.  It's a room that's probably a bit big for them anywhere else in the country, and last year's Thanksgiving run (the first outside of cozy confines of the Bell's Brewery Back Room), was just a Black Friday affair.  This year, both Friday and Saturday shows sold out in advance, but tickets remained "available" for the truly connected and committed.
Over a year after If Sorrows Swim dropped, it's songs certainly dominated setlists in 2015, particularly during one-night-stands and festival sets.  But converts from these shows are itching to dig deeper, form more personal connections with the band, the songs and each other, and become a part of the greater mythology.
Saturday's show, like many of the gigs that preceded it this fall, offers a glimpse at the post-ISS reality.
While the simple narrative might dictate that big moments and showstoppers throughout the year get a reprise at the tour's final gig, Greensky is ready to take control of their own story, and is prepared to mix it up and create well-rounded sets that have a bit of something for everybody, a trend that continued from the Friday night show.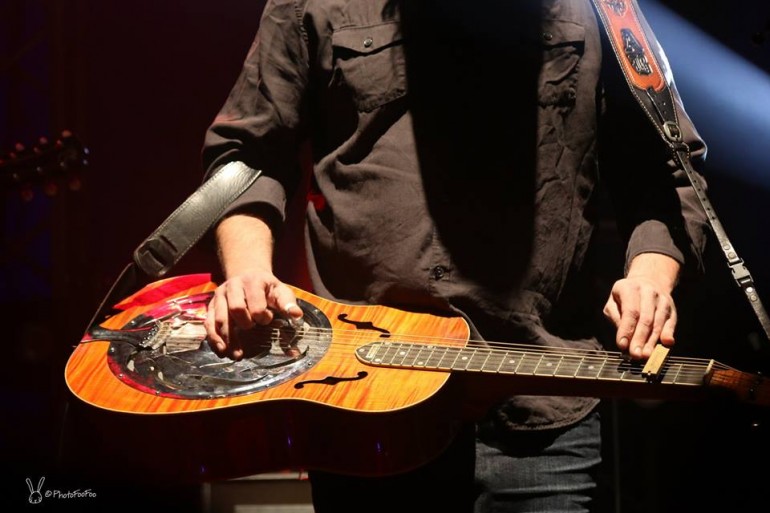 As fans grow more knowledgeable, a tune like "33433" provides introspection and satisfaction, particularly as an instrumental intro for "Wings For Wheels".  "Against The Days" a throwback to the time before many of today's Greensky anthems were yet to be written, provided a soft resting spot in a set full of unhinged jamming.
Although comfort with their latest round of original material must be off the charts, the band remains committed to pushing boundaries, with special guests spanning both nights of the run.  A contemplative sequence of "Bottle Dry" & "Jaywalking" showcased the fiddle talent of Lyndsay Pruett, who added distinctive melancholy to these classic Michigan portraits.
And of course, a 2015 GSBG crowd comes for the "meat".  The band, and Beck in particular, seemed to shine in some of the deeper jams, not shying away from mutliple note-popping peaks.  No fewer than four times -- the pick-off during "Reuben's" into the "Tweezer Reprise"-esque "Light Up" coda, the first set closing "Leap Year", the tour-de-force "All Four" and the "Tarpology" / "Gumboots" sandwich -- did the jams hit exit velocity.  And that's not counting some of the hard-charging more straight-ahead ferocity that blossomed out of "Worried About The Weather" & "Breadbox" with guest Mr. Jimmy (Rayland Baxter).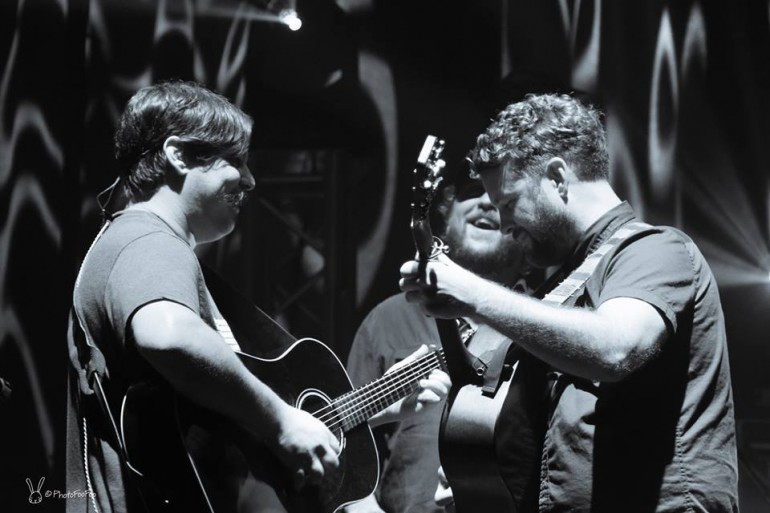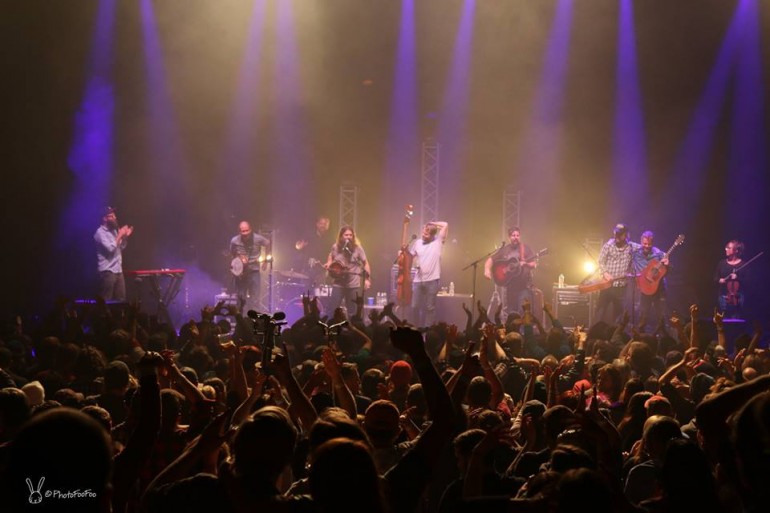 But we also come to create new traditions -- balancing the drum-led second set opener, another reggae treat was trotted out for the encore: Bob Marley's classic "Could You Be Loved", bursting at the seams with contributions from  all of the evening's musical guests.  It was like witnessing a new chapter being written, while also serving as a meta-commentary for everything -- the journey, the fans, the lifestyle.  Yes, there's plenty of love to go around.
Finally, opener Jon Stickley Trio was an absolute revelation to these ears.  I can't think of the last time a band that I've had such little exposure to had made such a big impression on me.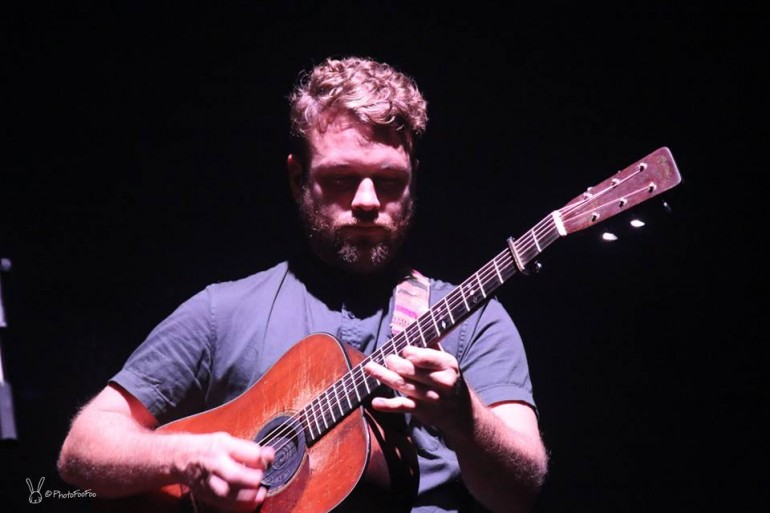 Stickley, a onetime pre-GSBG bandmate of Anders Beck, brings a true jazz-man's perspective to the flat-picked acoustic guitar, and with top-notch sparring partners in Pruett and drummer Patrick Armitage, the band reminds me of nothing so much as Bela Fleck & the Flecktones, where everything is going on at once, yet hangs perfectly together.
Their set closed with a "Blackberry Blossom" with just enough hints of "Smells Like Teen Spirit" to turn a few gears.  A perfect pairing for Greensky.
Audio from both nights courtesy of Jason Harter and archive.org
Download Saturday's Show (mp3 .zip)