Review / Photos: Woods & Quilt @ Subterranean 5/7/14
Words / Photos: Alex Wood
Woods' headlining show at the Subterranean was a sort of psychedelic extravaganza, a night full of flangers, phasers, reverb and guitar effects.
Local opener Bike Cop sounded as many young psych bands do, using barre-chords to churn out simplistic garage-rock riffs, songs stretching out horizontally for minutes without changing.
The four-piece played loud and aggressively, with droning, reverb-drenched vocals often resembling Spacemen 3. Dissonant guitar effects added jarring noise over the chugging music.
Boston band Quilt followed with a significantly more disciplined sound.
The four-piece specialized in a hazy brand of psychedelic that felt like a halfway point between the late-60's San Francisco scene and modern indie rock.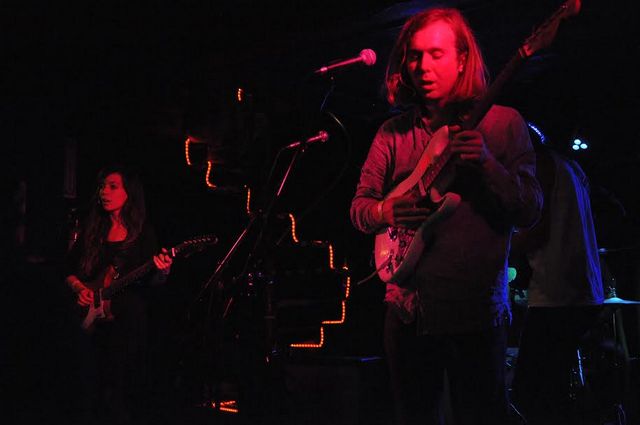 Mellow jams full of harmonized vocals and effects-slathered guitar picking would run one into the next, the band rarely taking a break between songs. Instrumental parts were carefully layered with organ, used for variance.
Quilt strategically saved longer jams for the latter half of the set, their arrangements boasting tempo changes and distinct sections, providing a more mature feel than the first opener.
"Secondary Swan" stood as the perfect example of this method, and a highlight of the entire evening.
Woods came out to the packed crowd's applause, singer Jeremy Earl armed with an acoustic guitar, his high-pitched vocal delivery distinctly his own.
Overall, Woods' songs were even more refined than Quilt, built around Earl's songwriting and typically bypassing the effects the previous bands utilized, but with a heavier use of soloing.
"Only The Lonely," for example, remained a short acoustic song, but built to an aggressive peak by its end. "Cali In A Cup" used harmonica to reinforce a folk-based vibe, with sharp electric guitar lines still providing a psychedelic edge.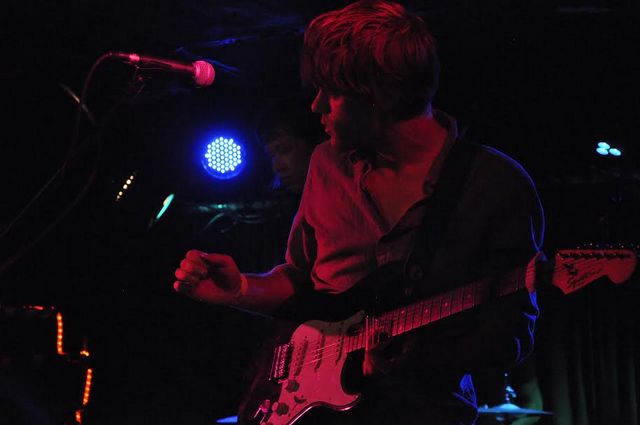 Songs were often connected by interludes of white noise from pedals and the keyboard as members tuned their instruments, keeping the audience immersed in sound throughout.
"Moving To The Left" used a wah-pedal on Earl's acoustic guitar, a unique move, and "Shepherd" leaned on the kind of sunny melody that goes a long way in today's indie scene.
The high point of Woods' set, however, came at the end via the centerpiece and title-track of the band's most recent release, "With Light And With Love." After so many short songs performed back-to-back, the ten-minute track seemed to elevate the band to an entirely new level, the two guitars trading solos and riffs constantly, Earl's vocals finally pushed to the backburner as the guitarist soloed with a screeching tone.
The song would peak before mellowing out again, only to build up to an even bigger climax. Eventually, every member of the five-piece band was jamming as hard as physically capable, layers of noise building endlessly only to drop out and give Earl one last verse before it's completion.
The encore returned to a slow folk style before finishing with "Find Them Empty," which played like a two-minute blast of energy.
The evening of music showed how many directions modern bands can head within the psychedelic genre. While the guitarists' effects may be similar, each played into their strengths to create dramatically different music from one another, and each found success in doing so. This, I think, is what the psychedelic genre is, and always has been, all about.