Review / Setlist: Chad VanGaalen @ Empty Bottle 5/22/14
Words / Photos: Alex Wood
Chad VanGaalen has become increasingly prolific in recent years, his unique songwriting always recognizably his own.
VanGaalen's set at The Empty Bottle focused on his newest release, Shrink Dust, a record that blends simple folk songs with murky, psychedelic flourishes.
While Shrink Dust is an excellent record, the songs sounded even better fleshed out by the Canadian's three-piece band. VanGaalen towered over the microphone with an odd electric guitar with no headstock referred to as a "bad eBay purchase."
Opening with the first four songs from the record demonstrated the songwriter's versatility, each sounding different from the next while rooted in the singer's shaky falsetto.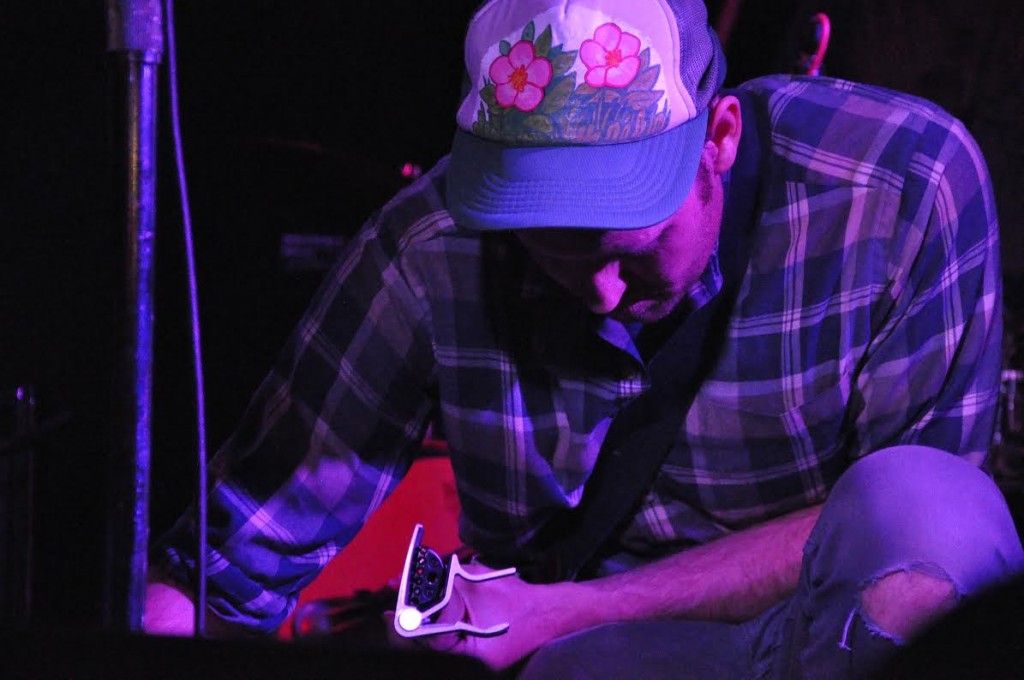 Though opener "Cut Off My Hands" remained fairly simple in its straightforward folk structure, the band followed with roughly a minute of loud noises and feedback before breaking into "Where Are You."
The most psychedelic track on Shrink Dust, "Where Are You" featured vocals drenched in delay over a thick drumbeat, each verse ending with VanGaalen's high-pitched yell, the song ending as it began in layers of feedback.
"Frozen Paradise" sounded clean and orderly in comparison, while "Lila" featured the slow folk style perfected on 2008's Soft Airplane, the bassist providing background harmonies.
Though the performances were always excellent, the emphasis remained on the writer's knack for words, stunning imagery spun throughout each song despite their short lengths.
"Remember how we'd sleep so still/ trees were singing love songs/ drowning in the maze of a summer," he sang on "Peace On The Rise," the words combined with a perfectly catchy hook.
"Burning Photographs" was performed with the unruly energy of a garage-rock band while "Hangman's Son" felt delicate, VanGaalen lending harmonica to the mix.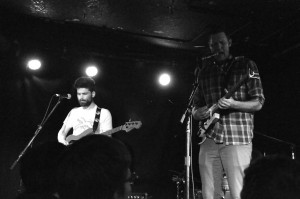 "City Of Electric Light," built around a simple guitar riff and multiple vocal sections, remained a fan favorite, as well as "Willow Tree," its vocal harmonies in an impossibly high register, the audience swaying with its breezy melody.
VanGaalen addressed the crowd shortly before the set's end.
"I'm really scared to come to the States. I have a beautiful family at home that I have to leave to see you assholes," he said with a smile before performing Diaper Island b-side "You Changed Your Name."
VanGaalen left stage for a matter of seconds before returning for an encore, joking that most venues offer a green room for him to sit in after a performance.
The band played "Evil" with a leisurely, relaxed tone before VanGaalen closed the show with a solo performance of "Burning Candle," a song introduced as the singer's "favorite one to play."
The bill showcased other Canadian talents as well. Bry Webb, lead singer of Constantines, opened the show with rollicking indie-folk, including a collaboration with Chad VanGaalen at the end of the set. Canadian garage-rock duo Cousins performed second with a high-energy but uninventive set.
Set list:
1. Cut Off My Hands
2. Where Are You
3. Frozen Paradise
4. Lila
5. Peace On The Rise
6. Burning Photographs
7. Hangman's Son
8. City Of Electric Light
9. Heavy Stones
10. Willow Tree
11. Poisonous Heads
12. You Changed Your Name
13. Weighted Sin
14. Rabid Bits Of Time
Encore:
15. Evil
16. Burning Candle