Review / Setlist | Spafford @ Tonic Room 9/30/16
Photos: Ben Bowen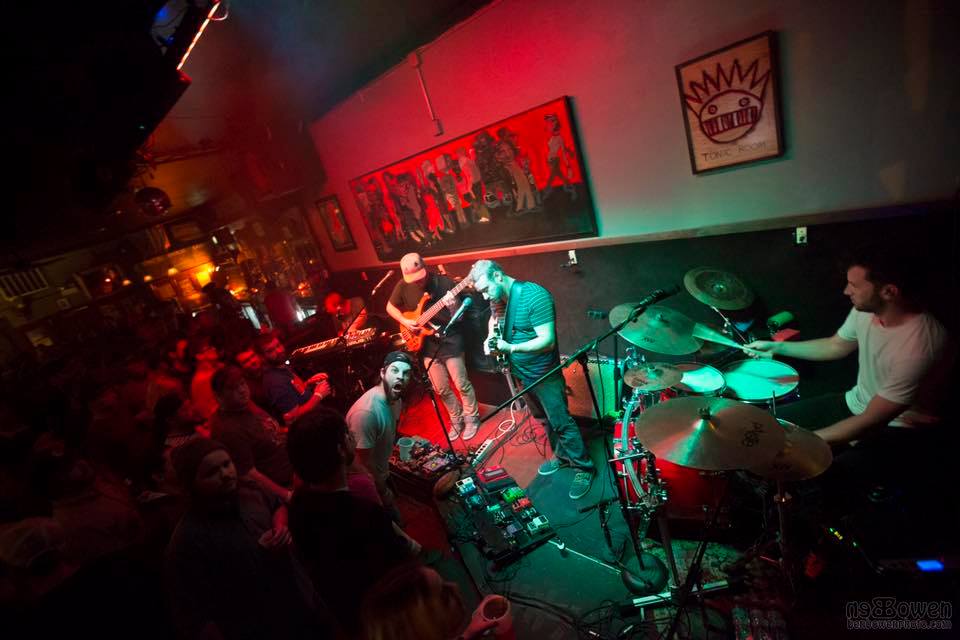 It was a Friday night at Chicago's Tonic Room, but also probably the important show in the career of Prescott, Arizona's Spafford.
Tucked away in the wide-open expanses of the southwest, it's been physically difficult for the four-piece to "Break Out", which happens to be the name of this tour, their first east of the Mississippi.  But archive.org, SoundCloud and Mixlr know no geographical constraints -- and there is something about their improvisations that can't be contained, regardless of the physical distance between their homebase and a host of potential fans who have been captivated by their recordings.
While many of the stops on the Break Out itenerary fell on weeknights, or in relative backwaters, Friday's gig in a cozy room in the big city was the showcase.  It didn't draw curiousity seekers -- the folks that sold out the Tonic Room had to be on the ball, as tickets were snatched up with hours of their onsale annoucement.  More than a few interested parties were shut out, creating an even greater sense of anticipation.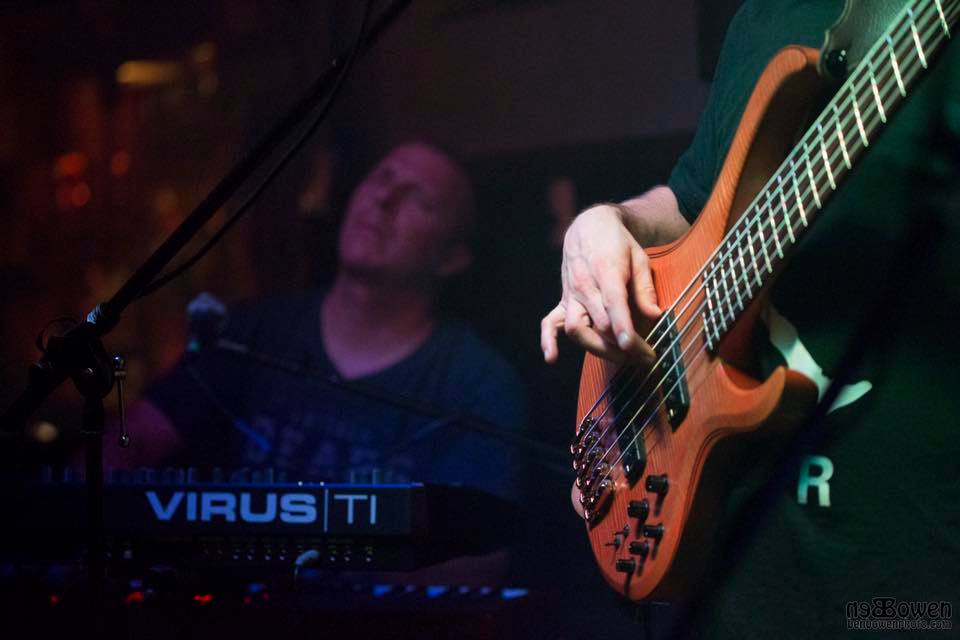 For a band who has built a career largely on word-of-mouth, these will be the folks that will have to be won over.  They will establish the next beach-head for the band as they look to branch out further and spread their gospel.
I sense many daytime festival slots, late night after parties and opening gigs in the band's future, but over the course of four sets on a tiny stage in Chicago, Spafford would have to give everything they had -- to demonstrate the potential of their enterprise.  To make a case to not only enjoy them, but to help spread the word.  
Luckily, this is the type of band who can rise to the occasion.  Despite the inconvenience of two seperate admissions and the emptying of the room in between (somewhat charming in its uniqueness), Spafford managed to deliver well over five hours of music without repeating songs, with plenty of room for the jams.
Yes, this is a jamband, almost archetypically so.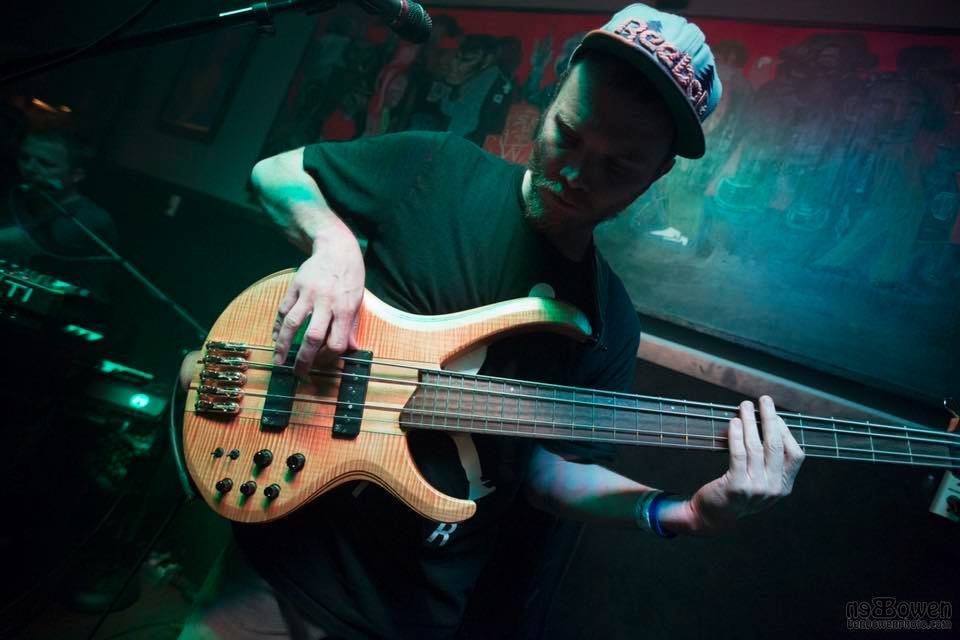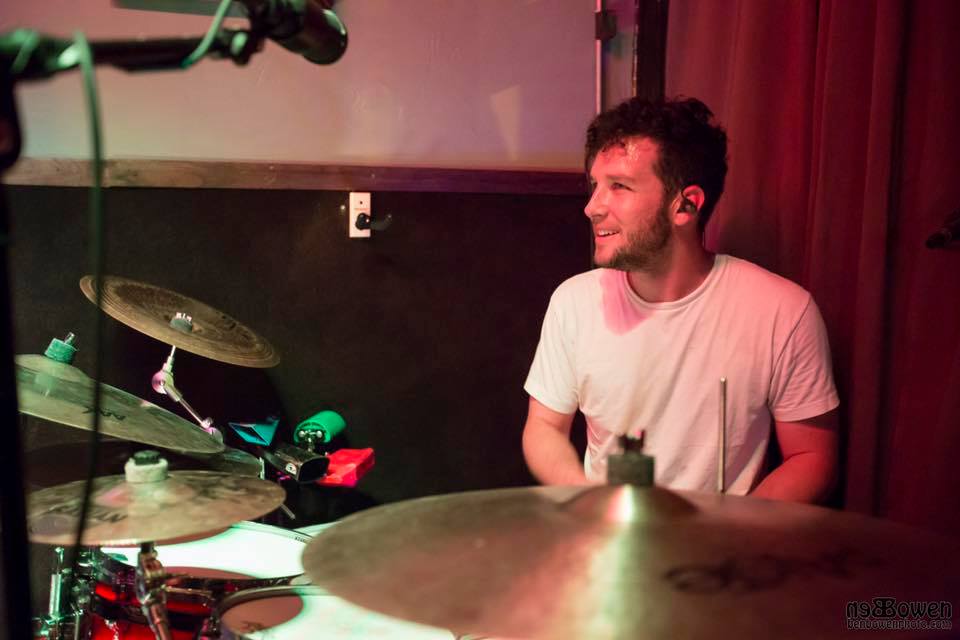 But while 21st century jambands can often slip precariously into groan-inducing stylistic choices, Spafford just retreats into the music.  Their look is profoundly uncool -- so much so that it's kinda cool.  Their sound is pure music nerd.  It's confident, patient communication that needn't be dressed up in anything to smack the listener right in the sweet spot.
I couldn't help but think of this exchange from the "Homerpalooza" episode of The Simpsons.
Without falling back on the crutches of untz-rock, two-chord funk or (God forbid) hippie-dippie bullshit, the music on Friday doesn't really even ask to be liked, but is highly likeable nonetheless (for the right type of listener).  First order of business: scratching the band's collective itch.  Everything else seems to fall into place.
With probably the highest ratio of songs to jams of any band this side of JRAD, they swing the improvisational bat often and they swing it hard -- on Friday night they made lots of solid contact.
Most of these jams sneak up on you in a way not employed consistently since the "Antelopes" and "David Bowie"s of 90s era Phish.  Long, winding, thoughtful four-way conversations building up to a peak (or three... or four).  Reflexive fist-pumps and can-you-believe-it looks fall gradually, then all-at-once, over the crowd upon recognition of these moments.
Spafford doesn't get too cute with covers -- just some meat-and-potatoes classic rock and soul (Stevie Wonder's "Living For The City" opened the night's second set, a Doobie Brothers debut kicked off the third).  Just enough to ground the crowd before the band takes off yet again.
Not being familar with the originals was kind of a blessing.  The jamming far outweighed much of the composition anyway, but it was also nice to just go along for the ride.
That's about to happen for many more people across the country.  The band just announced a pair of NYC post-Phish gigs and an opening slot for Lotus back here in November.
But for one long night in Chicago, Spafford provided an epic night of entertainment.  The effects of this one may be felt for years to come.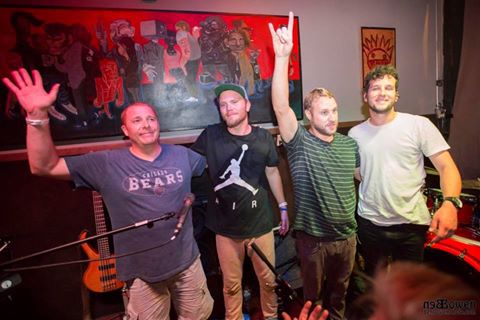 9/30/16 | Tonic Room | Chicago

Early Show 

Set One (Listen via Mixlr Showreel):  People, Funkadelic > Catfish John, Parody, Ain't That Wrong, Plans

Set Two (Listen via Mixlr Showreel): Livin' For The City > In The Eyes of Thieves > Funkadelic, Windmill, Legend(1), The Remedy, Wolfman's Brother(2) > Leave The Light On(3)

Late Show

Set One - Takin' It To The Streets(4), Weasel > Palisades > Weasel, Backdoor Funk(1), Slip and Squander, Wolfman's Brother(2) > Leave The Light On(5)

Set Two - Standing Outside a Broken Phone Booth With Money In My Hand > Broken String Jam > America > Bee Jam > Electric Taco Stand > Salamander Song > Electric Taco Stand > Salamander Song

Encore - Beautiful Day, The Postman

1 - Funky
2 - Fakeout
3 - Unfinished
4 - Doobie Brothers / First Time Played
5 - Finished early show version