Review / Setlist / Video | Gene Ween @ SPACE 10/1/15
Words & Photos: Alex Wood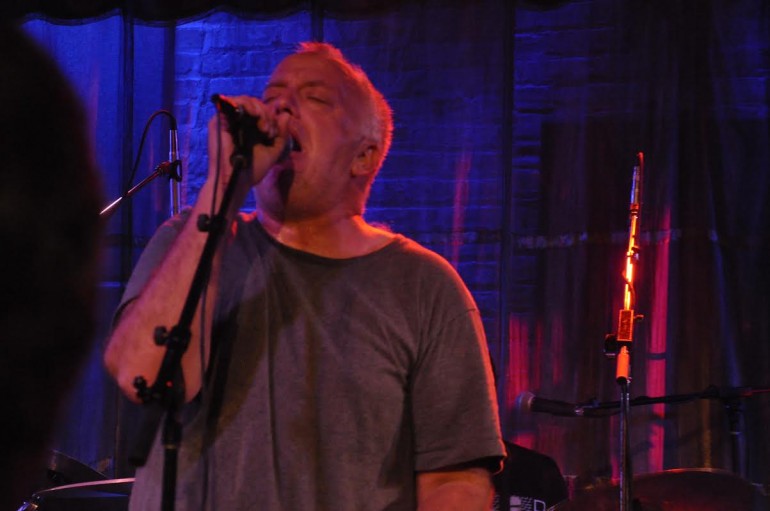 Ween fans flocked to Evanston's SPACE on Thursday for an intimate performance from Gene Ween. Playing with an electric four-piece backing band, the singer delivered a set spanning Ween's eclectic discography in addition to songs from his most recent record, Freeman.
Gener opted for a straightforward rock band, backed by guitars, bass and drums, transforming many of Ween's stranger tracks to fit the arrangement.
The band opened with The Pod's "Dr. Rock", a live classic from the singer's former band, delivered with a punk-intensity, the audience screaming the words back at the singer with reverence. "Golden Eel" followed, delving into the spaceier, psychedelic side of Ween.
By the opening riff of "Spinal Meningitis," Ween fans were certainly ecstatic.
Though billed and best known as Gene Ween, Aaron Freeman has been dabbling in a variety of projects since leaving Ween in 2012.
First came the ill-received Marvelous Clouds, a straightforward folk-pop record covering the songs of 60s poet and singer Rod McKuen. Then came the massively underrated full-band record of original material, Freeman, its songs representing a creative resurgence of the singer's strengths.
Fortunately, the SPACE set stuck to the latter, the Freeman tracks still packed with energy, Gene and the band obviously enthusiastic to perform the originals.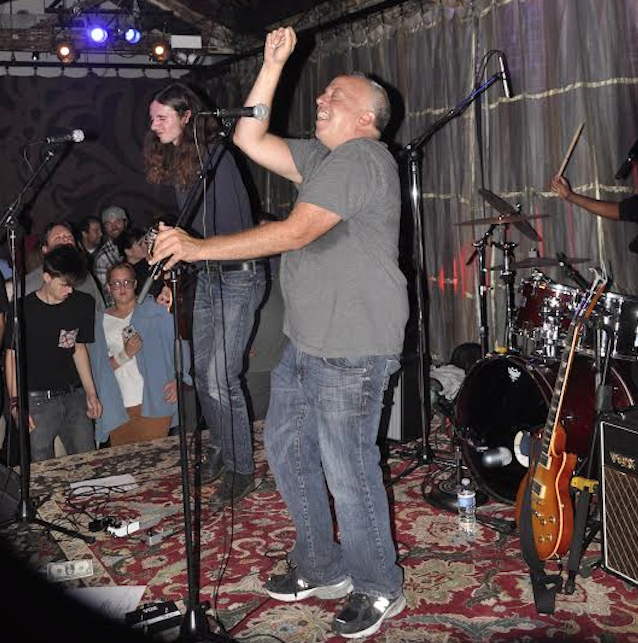 "Black Bush" could have fit onto Ween's The Mollusk, a trippy folk number dependent on Gene's vocal delivery. "Golden Monkey" followed a similar recipe, Gene nearly letting his vocals reach a yell at the chorus's climax.
The short break from Ween's material was quickly chased with even deeper cuts from the previous band.
"I'll Be Your Johnny On The Spot" was performed at full-volume, the guitarist and drummer playing as fast as humanly possible, surpassing the intensity of the original. "HIV Song" allowed for politically incorrect crowd participation, before the sleek "Freedom Of '76" really gave Ween's longtime fans a glimpse of their previous greatness, Gener still handling the falsetto vocals with a precise and delicate sexiness.
Though Pure Guava's "Springtheme" was an unlikely choice to follow, "Beacon Light," a Ween B-side originally featured on a 1998 X-Files soundtrack, was stranger still. Though the rarity of these two tracks is surely enough to excite any fan, a solo performance of "Purple Rain" took the set to new heights, Gene singing with irony-free conviction, nailing Prince's delivery flawlessly.
Freeman highlight "(For A While) I Couldn't Play Guitar Like A Man" followed, featuring extensive guitar interludes in an otherwise mellow jam. "Voodoo Lady" closed the set in an extended rendition that allowed every band member his time in the spotlight, including an outrageous, multiple-minute drum solo.
A perfectly executed encore followed, featuring a bombastic rendition of "Sketches Of Winkle" before the sludgy, metal-influenced "The Grobe," closing the night with a back-to-back heavy, guitar-oriented finale.
In the end, Gene Ween certainly still has the capability of concocting a set list and pleasing an audience. And though it could never be the same without Dean on guitar, his band is beyond competent, giving fans an authentic taste of Ween in a live setting, their fan base more than willing to take what they can get.
Videos via madpicken
Setlist:
Dr. Rock
Golden Eel
Spinal Meningitis
The English And Western Stallion
Black Bush
Golden Monkey
I'll Be Your Johnny On The Spot
HIV Song
Freedom Of '76
Springtheme
The Beacon Light
Purple Rain
(For A While) I Couldn't Play Guitar Like A Man
Voodoo Lady
Encore:
Sketches Of Winkle
The Grobe