Review / Video | Leftover Salmon Takes Chicago
By: Nick LaMantia | Photos: Philamonjaro Studio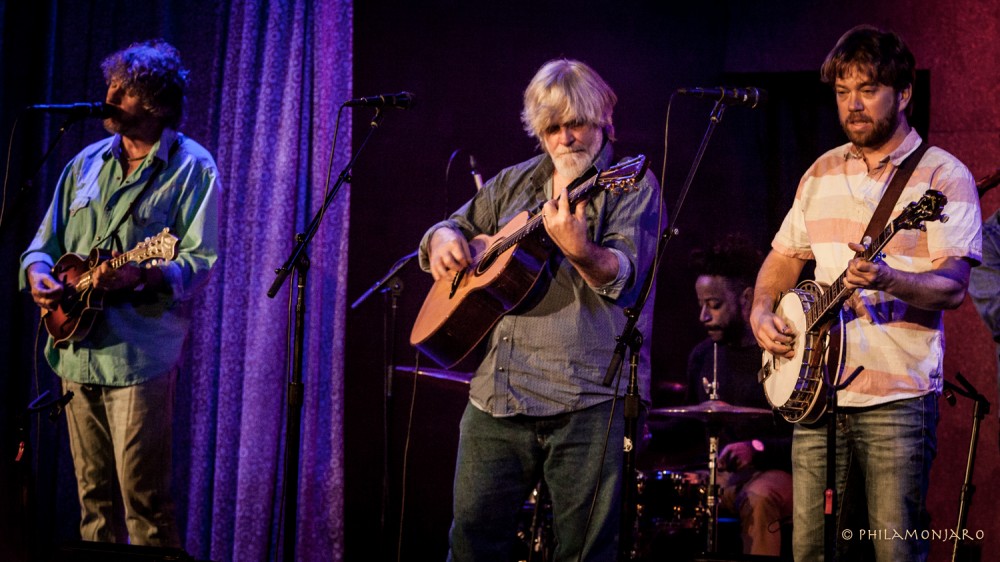 In the hours before Tom Brady and company completed their comeback, Leftover Salmon followed up a raucous Saturday evening concert with a Sunday brunch show at City Winery. Goat cheese flatbreads and chardonnay are unusual fare for Salmon's bouncy brand of "slamgrass", but the band found a fitting groove for the sit-down show.
The show opened with guitarist Vince Herman singing "Get up and Go". The song's bouncy pace and catchy chorus allowed the crowd to wake up and get their toes tapping.
After a short run through the true bluegrass number "Gold Hill Line", the band made a wry nod to the venue with "Must Have Been the Wine". The song's opening lyric of "I drank so much wine last night my tonsils were starting to float" certainly applied to many who caught Saturday night's show at Park West, and also was a bit of foreshadowing for concertgoers just starting their Super Sunday celebration.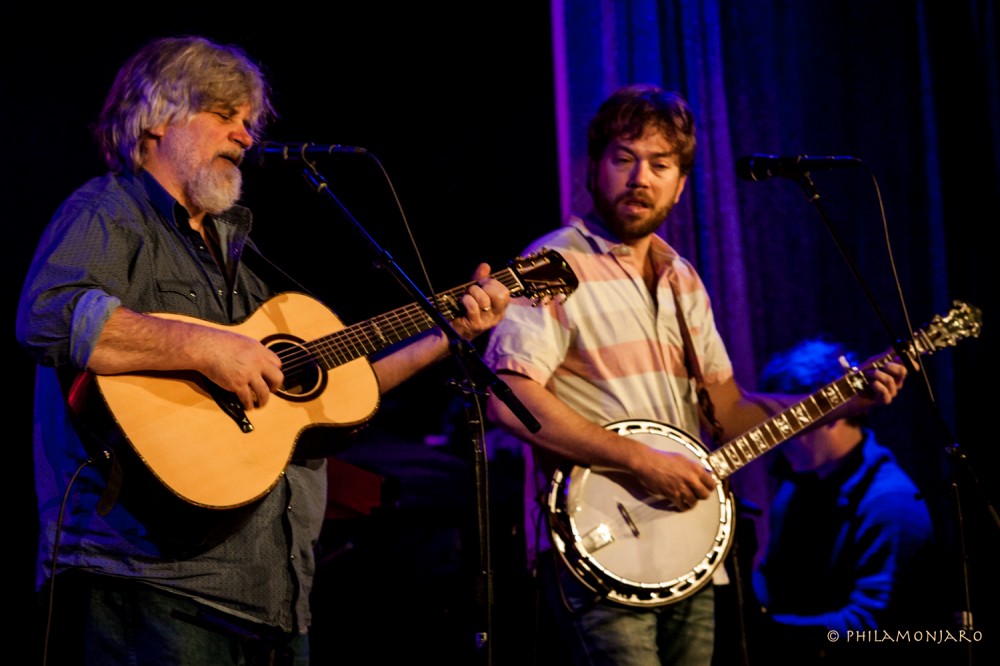 The set continued with the popular "Hey Woody Guthrie" before a rendition of the new, instrumental favorite "Aquatic Hitchhiker". Andy Thorn's blazing banjo introduction segued into a ripping mandolin solo by Drew Emmitt, then returned back to Thorn's impressive banjo rolls. Salmon stayed true to their bluegrass roots throughout the all-acoustic show, and "Hitchhiker" demonstrated the pure picking skills of the veteran group.
As "Hitchhiker" slowed down, Herman, Emmitt, and Thorn left the stage for a well-deserved break, leaving pianist Erik Deutch, bassist Greg Garrison, and drummer Alwyn Robinson to man the stage a trio. With a baby grand piano, upright bass, and stripped down drum set, the musicians imitated the jazz trios that often grace the Winery stage as they played a loose rendition of "Sockeye".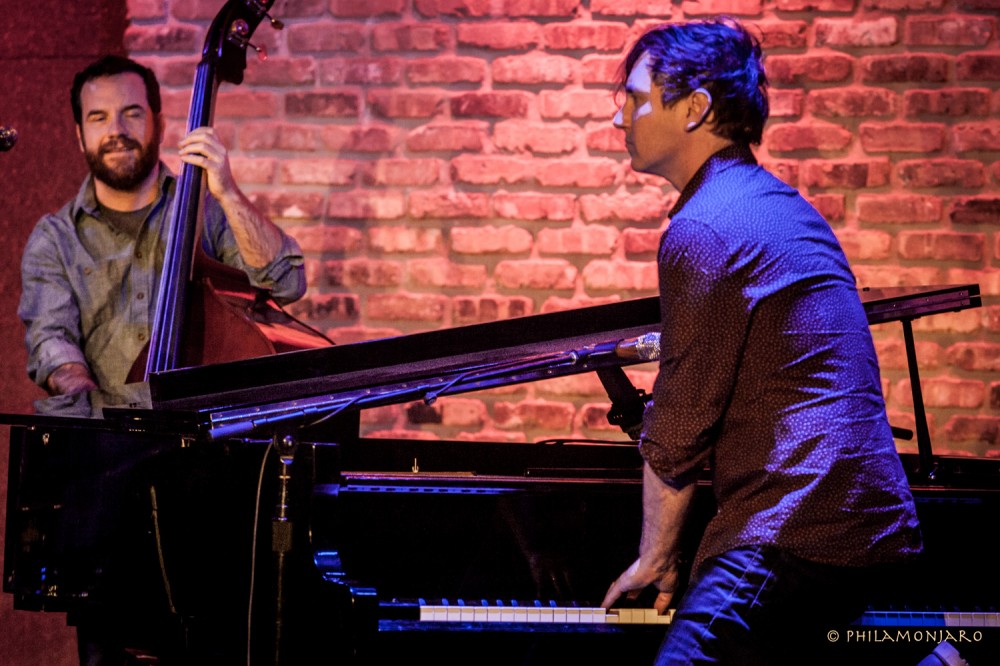 The second half of the show featured classic rock covers and bluegrass standards. "For What it's Worth" struck a particular chord with the audience in this time of political turmoil. Still, Salmon kept the mood characteristically light, taking each solo to frenzied peaks between the verses of the protest song.
Another topical choice, "Stay Away Monday", featured Erik Deutch's boogie-woogie piano, which was a highlight throughout the show. Whether playing cascading solos or driving the rhythm, his piano work set Salmon apart from more traditional bluegrass bands.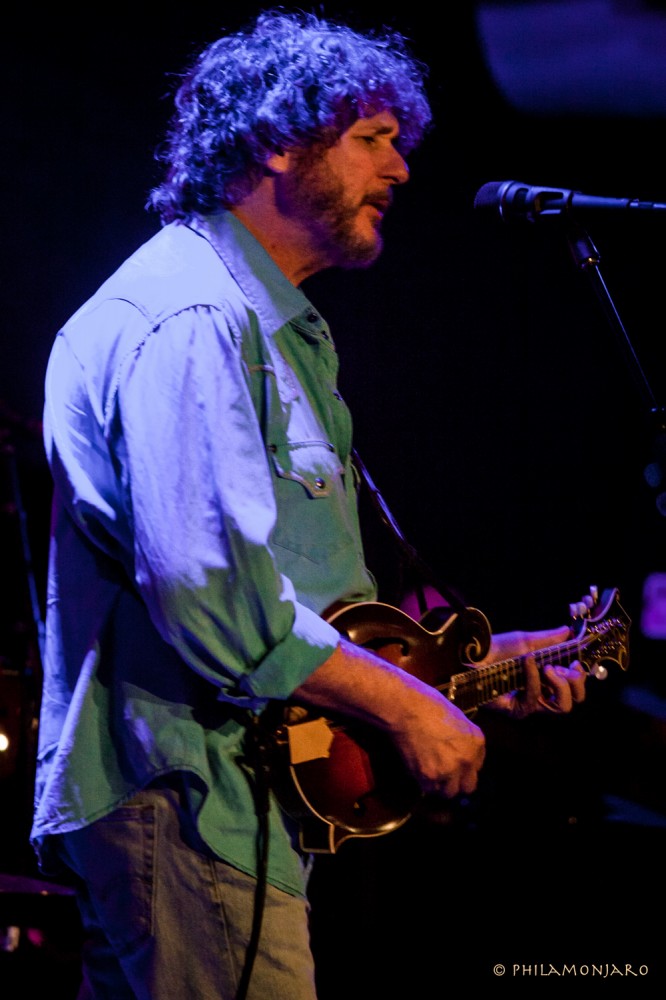 The set came to a close with Herman leading a highly danceable take on "Zombie Jamboree". While Emmitt and Thorn sang several numbers admirably, Salmon is at their very best when Herman's fast-talking Cajun drawl takes center stage. "Jamboree" sent many in the audience away from their tables, searching for dancing space in the wings of the Winery.
After a short break, the band returned for an encore of the Grateful Dead's "U.S. Blues". The crowd sang along to the patriotic number on this distinctively American holiday. Beer and chicken wings may be the leading choices for Super Sunday, but the crowd was more than satisfied with wine and Salmon.
City Winery Setlist

Get Up and Go
Gold Hill Line
Must Have Been the Wine  
Winter's Gone Today
Western Skies
Hey Woody Guthrie
Aquatic Hitchhiker >
Sockeye  (bass, drums, piano only) >
Aquatic Hitchhiker
Comes a Time              ---  Neil Young
For What it's Worth       ---  Buffalo Springfield
Everything is Round     --- Jim Page
Little Maggie               
Piece of My Heart        ---  Erma Franklin / Janis Joplin
Stay Away Monday
Reuben's Train            
Zombie Jamboree       

Encore:
US Blues                       --- Grateful Dead
As for the Park West show, Horseshoes & Hand Grenades opened, and got a visit from Thorn...
before Salmon brought the house down with more Dead covers ("Playing In The Band", "New Speedway Boogie") and just a straight up jam. Check out the videos via Kevin Higley and madpicken.
Full second set...
Down in the Hollow 00:00-08:02
Tu N'as Pas Aller 08:02-12:53
Wind Cries Mary 12:53-19:52
Home Cookin' 19:52-26:19
Two Highways 26:19-36:58
Vince's Broken G-String Jam 36:58-39:28
High Country 39:28-44:45
Playing in the Band 44:45-54:02
Who Put the Pepper in the Vaseline? 54:02-59:18
Breakin' Thru 59:18-1:10:33
ENCORE
Up on the Hill Where They Do the Boogie 1:10:33-1:16:52