Roger Daltrey Threatens To Cancel The Who Concert Because Of Marijuana Smoke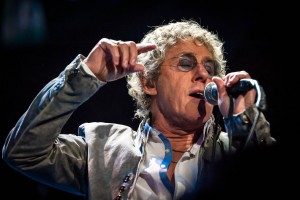 Photo from www.thewho.com
Though members of The Who may have partied back in the day, the band is clearly no longer partaking in the stereotypical rock 'n roll lifestyle.
Frontman Roger Daltrey threatened to end the band's Long Island concert early on Wednesday night due to an excessive amount of marijuana smoke making it to the stage.
Apparently, Daltrey is allergic to pot smoke and it significantly impacts his voice, which the band even "emphasized during the informational slides it projected before its set," according to Newsday. "The smoke's impact was almost immediate on his voice, which went from crystal clear and potent for the opening 'I Can't Explain' to something rougher and more limited during 'I Can See For Miles,'" the Newsday article explained. The article said that Daltrey even apologized to the audience for the declining vocal capabilities.
A video shows Daltrey confronting the smoking audience member, threatening to walk off stage unless it was put out. The fan apparently obliged and the show continued.
Watch the clip below.