Setlist / Video / Stream / Download | Greensky Bluegrass & Keller Williams Grateful Grass @ Chicago Theatre 7/2/15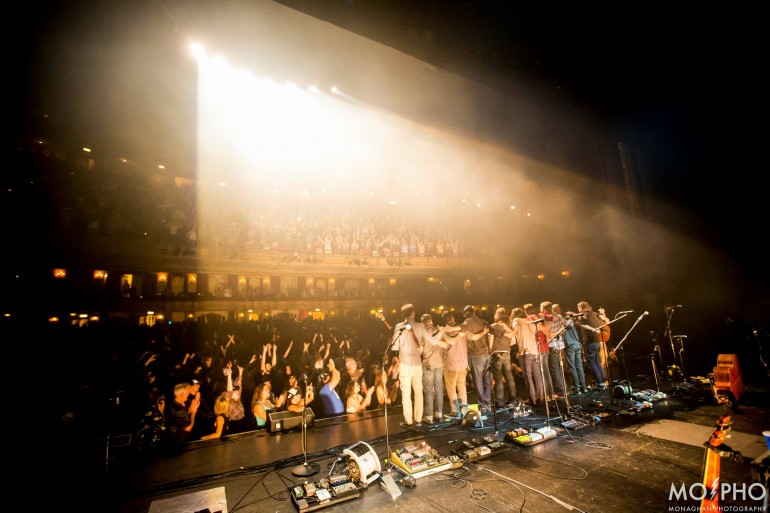 More to come on this show but first, the setlist and some media...
Keller Williams' Grateful Grass feat. Infamous Stringdusters
Jack Straw
Brown Eyed Women
Candyman
Cold Rain & Snow
Feel Like A Stranger
Big River
Cumberland (They Love Each Other mashup version)
Mr Charlie (Bird Song teases)
On The Road Again
He's Gone
Samson & Delilah
Scarlet Begonias
Greensky Bluegrass
Julius
Demons
"On behalf of the entire universe we'd like to welcome you to the best weekend of your life" - Anders Beck
Kerosene
Wings For Wheels
Leap Year
"Long weekend. A lot of people will tell you to pace yourselves... I'm not that person." - AB
The Four
Hit Parade Of Love
Jaywalking
Windshield
I'd Probably Kill You
Don't Lie >
Eyes of The World >
Don't Lie
Encore (with everyone)
Black Muddy River
That's What Love Will Make You Do >
Franklin's Tower
Videos via izeoftheworldphotos
Here's a stream / download of the entire show (via archive.org), but audio quality is just so-so.
[box type="download"]Download Entire Show (mp3 .zip)[/box]