Setlist / Stream / Download | Greensky Bluegrass with Phil Lesh @ Terrapin Crossroads 3/24/15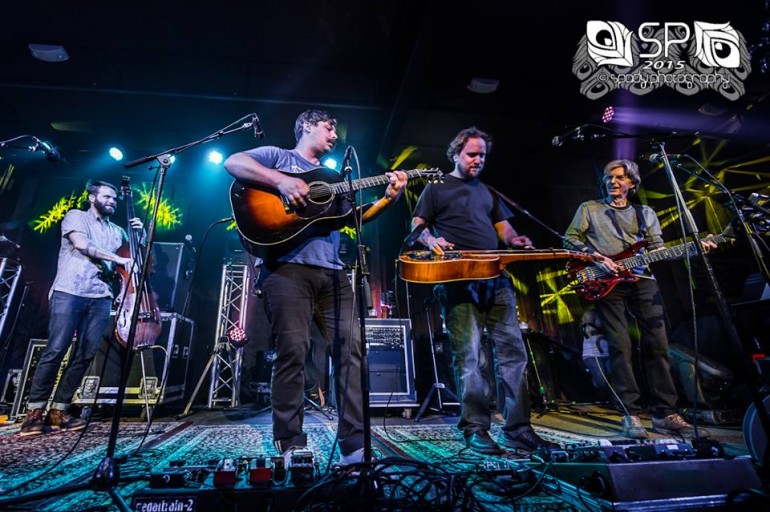 This is a pairing we've been waiting to see for some time.  Phil Lesh sat in for a good 45 minute chunk of the Greensky Bluegrass set at his club Terrapin Crossroads in California.
A few things to take away:
They went with the "double-bass" electric / acoustic configuration
Sure, they played some Dead tunes together (and even some without Phil in the first set and the encore), but he also guested on "All Four" and "Don't Lie" which happened to have "Eyes of The World" tucked in there
The show was webcast, and we'll be looking forward to some addition media soon.  Stay tuned.  Awesome.  Posted audio stream download below!
Congrats to all involved.  A heck of a pairing and under remarkable circumstances to conclude an epic winter / spring outing.
Here's the setlist via Camp Greensky Facebook Group
Terrapin Crossroads 3/24/2015

Set 1
A Letter to Seymour
In Control
Leap Year
Wings for Wheels
Kerosene
The Four
Burn Them$
China Cat Sunflower>>
Midnight Rider~
Set 2
Better Off
Windshield
Mr. Charlie**
All Four**
Black Muddy River**
Franklin's Tower**
Don't Lie>>Eyes of the World>>Don't Lie**

Encore:
Tonight I'll Be Staying Here With You@
Going Down The Road Feeling Bad+

Notes:
$ W/ Keith Kinnear (tambourine)
~ The Allman Brothers Band
** with Phil Lesh
@ Bob Dylan
+ Anders Beck We Bid You Goodnight ending tease
[box type="download"]Download Entire Show[/box]