Throwback | Phil Lesh Plays Stand-up Bass [Video / Audio]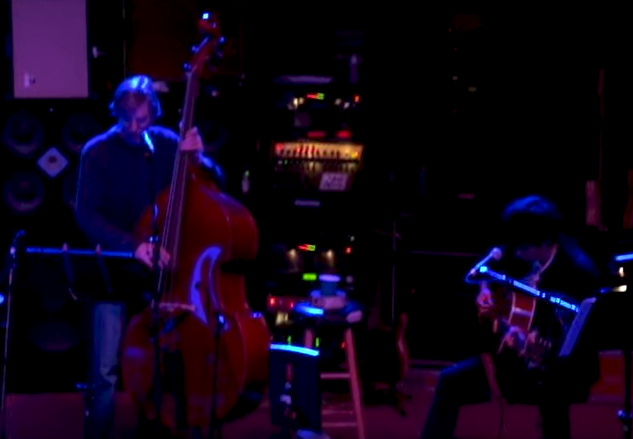 Red Rocks is always a special tour stop, but Phil Lesh and Friends made it extra cool on September 29, 2007 when they dropped three sets including an acoustic interlude.  But acoustic sets don't always mean acoustic instruments for the bass player -- on this day it did.
Check out a few videos from the set.
Here's the Phil debut of "Tell Me Mama, Tell Me Right " with Jackie Greene on acoustic and lead vocals and Larry Campbell on fiddle...
... and the set-closing Grateful Dead classic "Ripple".
The whole show is worth checking out, and includes a few more first time played by Phil & Friends ("Midnight Rider" & "Cold Black Devil" in the first set, "Sweet Somewhere Bound" in the acoustic set).  Don't sleep on the 17 minute cover of Dylan's "A Hard Rains Gonna Fall" to open the psychedelic third set, either.
Download Entire Show (via archive.org)
Set 1: Bertha, Big River, Midnight Rider, Candyman, Cold Black Devil, Deal

Set 2 [Acoustic]: Friend of the Devil, Sweet Somewhere Bound, Deep Elem Blues, Brokedown Palace, Tell Me Mama, Ripple

Set 3: A Hard Rain's A-Gonna Fall, Cryptical Envelopment> The Other One> Dark Star (v1)> Mountains of the Moon> Dark Star (v2)> China Cat Sunflower> I Know You Rider

E: Donor Rap / Intros, Not Fade Away