Setlist / Photos / Recap: Billy Bragg @ City Winery 9/12/14
Two Guitars & A Mug Of Tea - Billy Bragg @ City Winery 9/12/14
Photos: Heidi Peters | Additional Reporting: Des Peters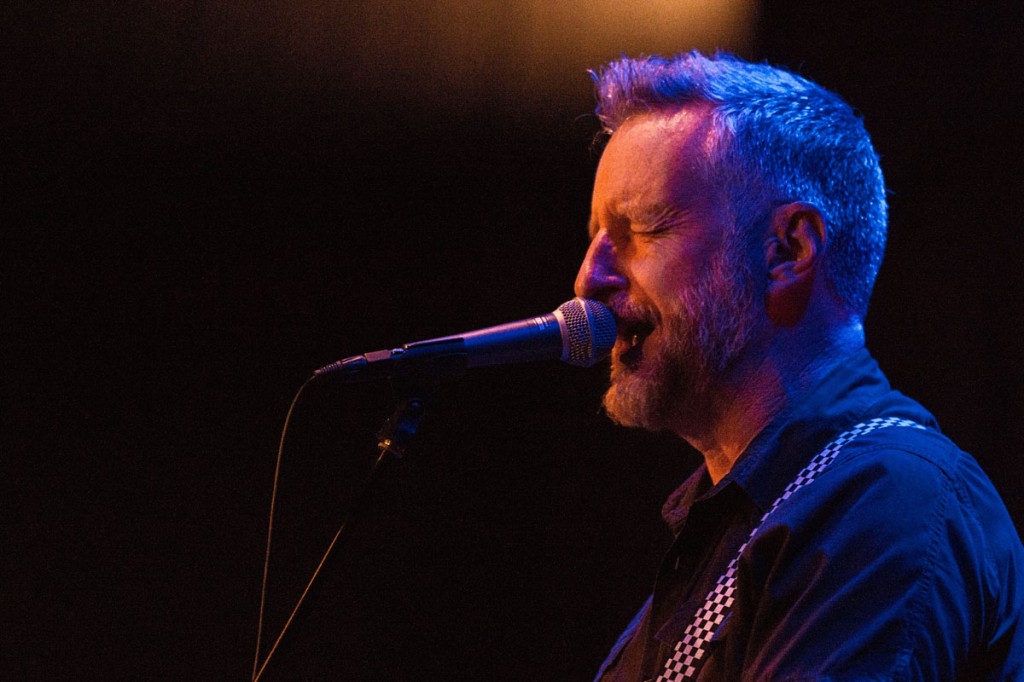 The last time Billy Bragg played Chicago's City Winery he brought along his band. This time, he arrived with just two guitars and a mug of tea.
Bragg bounded on to stage and after a brief "How are ya?" and tore through at trio of electric songs ("This Guitar Says Sorry", "Finding Out All About Love", and "Richard") before switching over to acoustic for "No One Knows Anything Anymore".
It was on a September night 30 years ago that Bragg played his first gig in Chicago, on tour as opening act for Echo and the Bunnymen. Though much has changed in three decades, a lot remains eerily similar.
After running through a Mermaid Avenue song ("She Came Along to Me"), Bragg addressed the audience in a way that connected the voice and activism he shares with the song's author, Woody Guhtrie. By chance, Bragg was in Ferguson, Missouri on tour, which reminded him of another Woody Guthrie song, "Hangnot, Slipnot."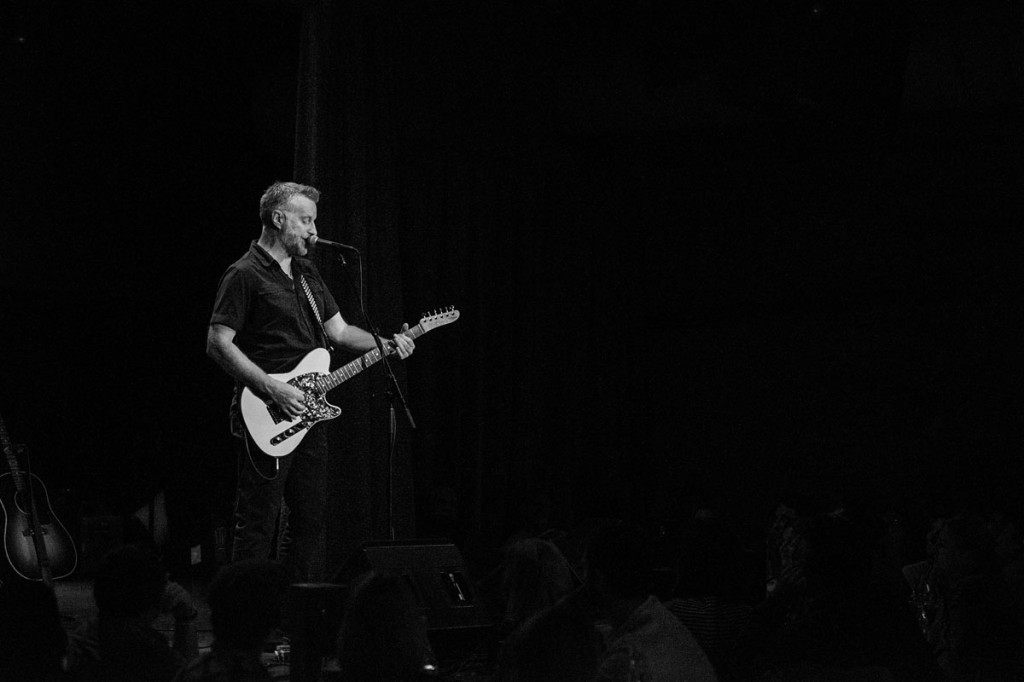 This was contrasted with a straight up crowd pleaser, "Greetings to the New Brunette," prompting a glib response to the cheering crowd: "You big softies, come on."
But it was back to history lessons soon after, noting that we just passed the centenary of World War I, he sang a Thomas Hardy poem, "The Man He Killed," which he'd put to music, and followed up with "Between the Wars".
Though he'd been sipping tea periodically throughout the set, at one point he acknowledged this specific type, a brew known as Throat Coat. "If you drink enough of it, it makes you think you can sing in tune," he offered. "Morrissey recommended it to me."
The set was rounded out with a mix of history lessons, current events ("Take Down The Union Jack", in reference to the vote for Scottish independence) and of course, his "hit", "Sexuality".
While Bragg implied this was a warm up gig for his appearance at Riot Fest on Sunday, he gave the impression of an artist so comfortable with his material that a warm up wasn't necessary. Armed with two guitars, his voice and a littany of songs with the power the move, he could just stroll onto any stage, sip his tea, tell his stories, and get the crowd engaged in pop and politics.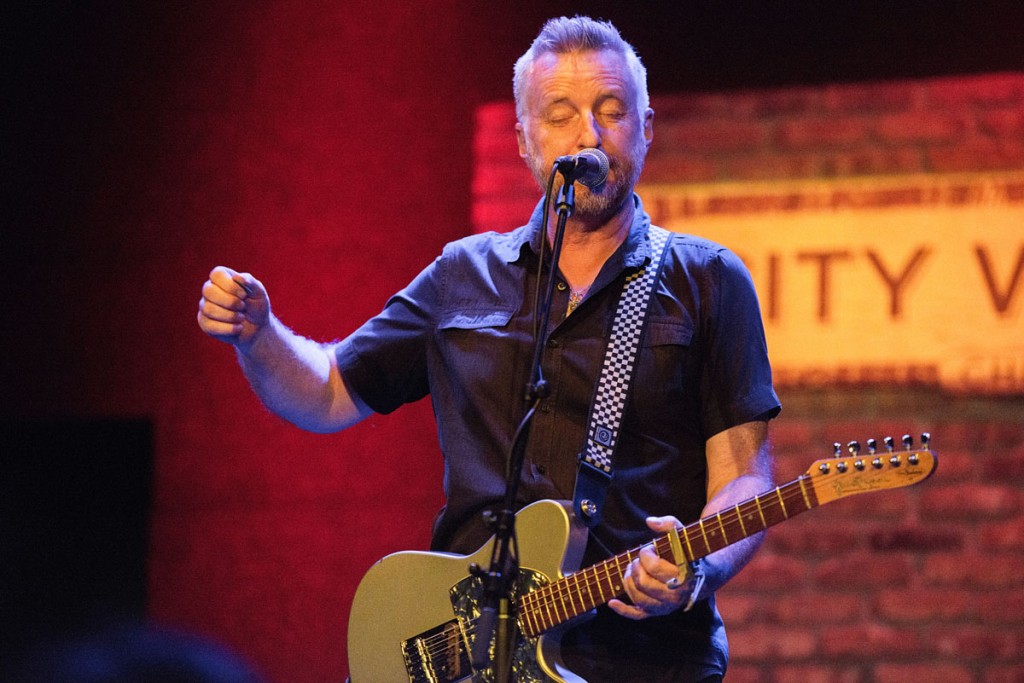 Set List
This Guitar Says Sorry
Finding Out All About Love
Richard
No One Knows Anything Anymore
She Came Along to Me
Hangnot, Slipnot
Greetings to the New Brunette
The Man He Killed
Between the Wars
Sexuality
Handyman Blues
Upfield
Take Down the Union Jack
Levi Stubbs' Tears
Milkman of Human Kindness
There is Power in a Union
Encore:
Tank Park Salute
I Keep Faith
A New England