Setlist / Recap / Stream / Download | Greensky Bluegrass @ Bell's Beer Garden Kalamazoo, MI 6/5/15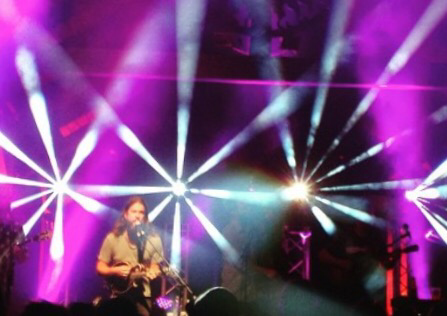 The middle night of the Greensky Bell's run picked up right where Thursday's opener left off.
With a fine mix of more recent originals, some old favorites, and well selected covers, the band played to their improvisational strength as well as their diversity.
The jam in "Copper Country" topped out at over 15 minutes, paving the way for an unexpected cover of Genesis' "Land Of Confusion". The first set closed with four tunes featuring openers Billy Strings & Don Julin, including a handful of standards including "Will The Circle Be Unbroken" and the reggae classic (made even more classic by JGB) "Stop That Train".
The second set featured a "Tarpology" sandwich and a 19 minute "Don't Lie". The rarity "Frederico" made an appearance before another bluegrass classic "White House Blues" sent the happy crowd home.
The run concludes tonight.
[box type="download"]Download Entire Show (zip .mp3) via archive.org[/box]
Set One
Letter To Seymour
In Control
Can't Stop Now
Last Winter In Copper Country
Demons
Land Of Confusion
Will The Circle Be Unbroken
She's My Rose Of Ol' Kentucky
I Wonder Where You Are Tonight
Stop That Train
Set Two
Just Listening
Windshield
Into The Rafters
Tarpology >
Broken Highways >
Tarpology
Forget Everything
Send Me Your Address
I'd Probably Kill You
Don't Lie
Encore
Frederico
White House Blues