Setlist / Review / Photos / Video | Tweedy @ The Vic 3/6/15
Words: Alex Wood | Photos: TimothyMSchmidt.com @timothymschmidt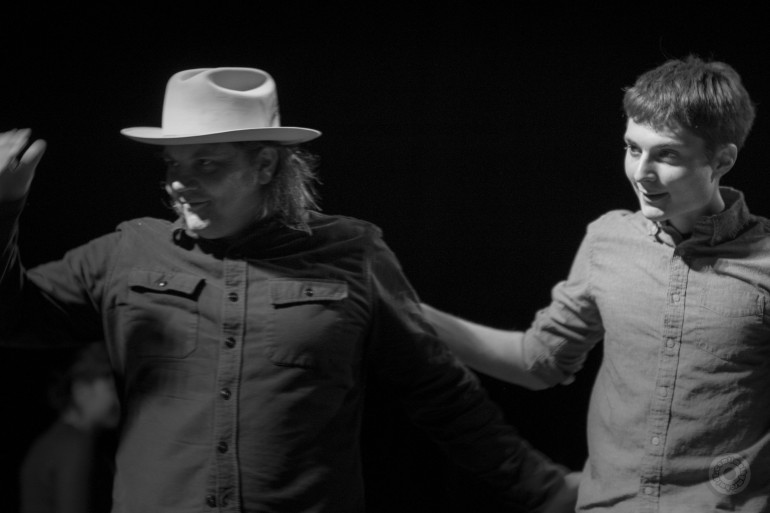 Tweedy, the band consisting of Wilco's Jeff Tweedy and his 19-year-old son Spencer, offers an obvious respite from Jeff's primary group. The five-piece band's performance at The Vic countered the seriousness of Wilco's recent Riviera residency with a relaxed and, above all else, fun set of songs, the band visibly enjoying the performance.
The show opened with Jeff Tweedy performing a rousing rendition of "Fake Fur Coat" alone and acoustic, the band coming in at the song's finish smoothly and subtly. A quick shift led to a noisy interlude prior to "Diamond Light Pt. 1," the song's huge, electric beat a stark contrast to the opener. "Diamonds" prominently featured a plethora of guitar effects, creating a trippy web of backwards noises.
After the song's huge finish, Tweedy retired his electric guitar, already with strings broken, in exchange for his acoustic, again switching tones to the soft folk of "Flowering."
In total, the show felt this way. Scattered styles and ideas coincided beside one another throughout the set, country, folk, and alternative rock trading off unapologetically.
This is, of course, to be expected from a tour built around an album set up identically.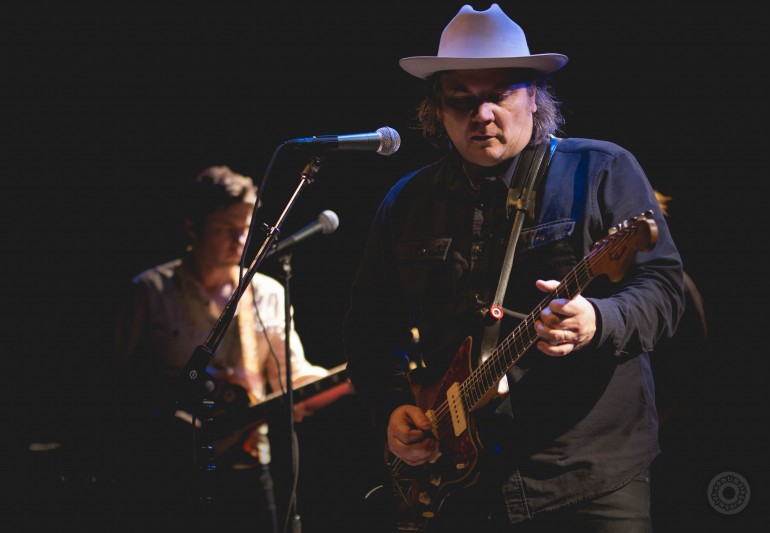 A funky bass-line drove "World Away" forward, creating a sound comparable to the typical jam-band and increasing the show's energy considerably. "New Moon" followed with force, its guitar-centered structure akin to seeing Sky Blue Sky songs at Wilco shows.
As a whole, the Sukarie tracks sounded fuller and more vibrant in the live setting.
Tweedy performed Diane Izzo's "Love Like A Wire," specifically noting the late singer's Chicago roots. The song was simple but beautiful, like much of Tweedy's writing.
Sukarie single "Low Key" ended the main set on a pop-rock note, the audience recognizing its infectious melody and singing along.
Jeff then performed two Wilco songs solo and acoustic, opening with a relaxed "Via Chicago," the rendition heavy on harmonica solos, nearly becoming a Neil Young track.
"I Am Trying To Break Your Heart" followed, building to a huge, climactic finish, Tweedy taking the vocals up an octave and stepping back from the microphone.
Though the singer complained of a serious headache throughout the evening, the performances were no indication of illness.
"Please Don't Let Me Be So Understood" opened the encore, setting an electric, upbeat tone that existed for the remainder of the show. Tweedy-penned Mavis Staples track "Only The Lord Knows" followed with an appropriately soulful performance from Tweedy.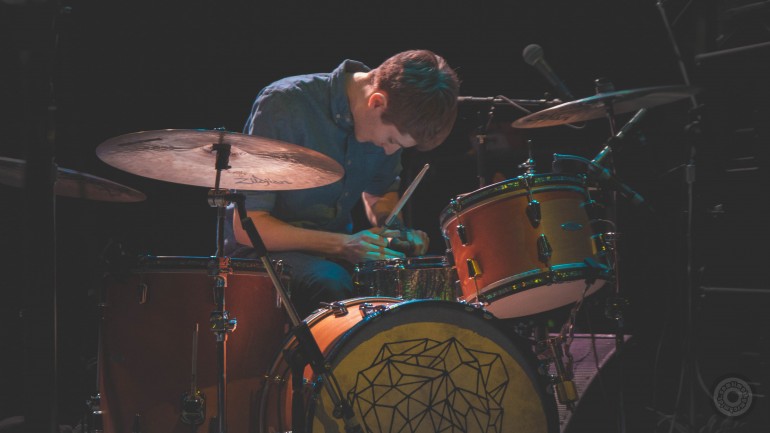 Neil Young's "(When You're On) The Losing End" followed in a full-fledge, twang-filled Americana jam, followed by an equally twangy version of Uncle Tupelo's "Give Back The Key To My Heart," the band flaunting its country capabilities.
The show ended with often-played Wilco fan-favorite "California Stars," the guitarists trading solos and the band smiling as they sang, a refreshing sight for a group returning to the road.
Setlist:
1. Fake Fur Coat
2. Diamond Light Pt. 1
3. Flowering
4. Summer Noon
5. World Away
6. New Moon
7. Nobody Dies Anymore
8. Hazel
9. Slow Love
10. Wait For Love
11. High As Hello
12. Love Like A Wire (Diane Izzo cover)
13. Low Key
14. Via Chicago (Jeff solo)
15. I Am Trying To Break Your Heart (Jeff solo)
Encore:
16. Please Don't Let Me Be So Understood
17. Only The Lord Knows (Mavis Staples cover)
18. (When You're On) The Losing End (Neil Young cover)
19. Give Back The Key To My Heart (Uncle Tupelo cover)
20. California Stars