Setlist: Umphrey's McGee @ The Riviera Theater 2/20/14
Umphrey's McGee kicked off a three day "hometown" stand at the Riv last night (we'll be reporting from day three) in strong fashion.  After spending the afternoon at WGN with everybody's hero meteorologist Tom Skilling, the came in hot on a windy night in Chicago.  The "Much Obliged" featured a vocal Stew with a "The Fuzz" jam.  The rare Metallica / Gorillaz mashup "Sad Gorillaz" found it's way into the second set.
This gig was webcast via Tourgigs -- the Friday and Saturday shows are sold out but can also be purchased for "pants optional" viewings.
Set 1:October Rain > 40's Theme, The Linear > White Man's Moccasins, Much Obliged[1] > Kimble, Morning Song, The Floor

Set 2:Slacker, Higgins, Sad Gorillaz, Syncopated Strangers, August > Snake Juice > August, Hurt Bird Bath

Encore:Pay the Snucka

[1] with The Fuzz jam and "Jimmy Stewart" with lyrics]

via allthings.umphreys.com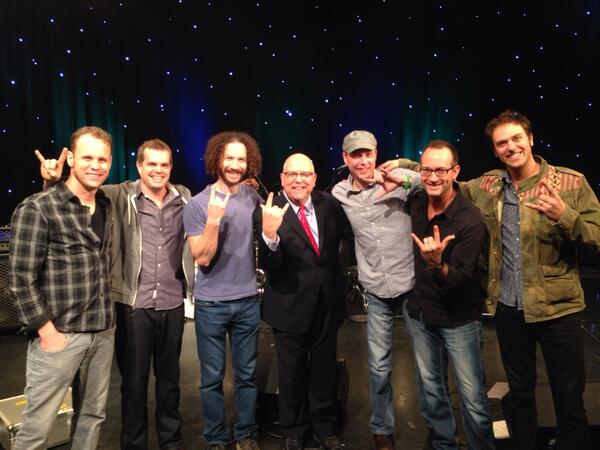 Umphrey's McGee with Tom Skilling - WGN News 2/20/14