Setlist / Video: First Aid Kit @ The Vic 11/22/14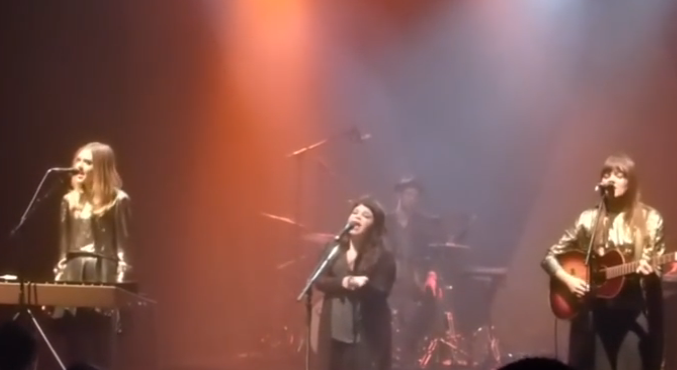 Swedish sisters Johanna Soderberg and Klara Soderberg have been performing as First Aid Kit since 2008. The folk duo recently played The Vic in support of their newest record, Stay Gold, and the set contained some interesting surprises, including two covers and a guest.
The band infamously gained fame from a cover of Fleet Foxes' "Tiger Mountain Peasant Song" in 2008 and has incorporated covers into their repertoire since.
The performance at the Vic included two covers, Jack White's "Love Interruption" with the White Stripes' "Seven Nation Army" used as an introduction, as well as Willy Mason's "Waiter At The Station" with Oklahoman songwriter "Samantha Crain" as a guest.
Otherwise, the set consisted of an even split between Stay Gold and 2012's The Lion's Roar, interestingly incorporating Lion's Roar b-side "Wolf" as a set-closer.
Setlist via Setlist.fm:
1. The Lion's Roar
2. Stay Gold
3. Blue
4. King Of The World
5. In The Hearts Of Men
6. Waitress Song
7. Shattered & Hollow
8. Ghost Town
9. My Silver Lining
10. Love Interruption (Jack White cover)
11. Heaven Knows
12. Wolf
Encore:
13. Waiter At The Station (Willy Mason cover / with Samantha Crain)
14. Master Pretender
15. Emmylou
The sisters' "Love Interruption" cover from earlier this year...