Setlist / Video / Full Show Audio | Tedeschi Trucks Band and North Mississippi All Stars @ Chicago Theatre 1/19/17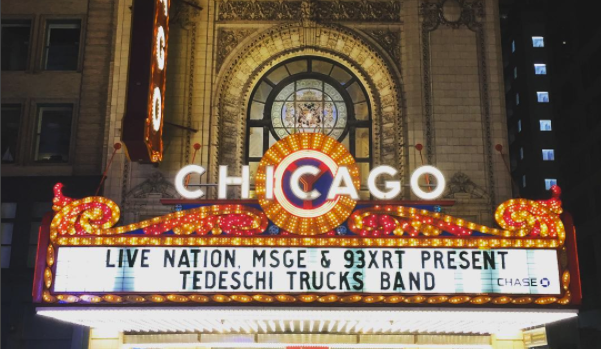 Tedeschi Trucks Band kicked off their first three night run in Chicago last night with a little help from the North Missisisipi All Stars.
I'll be there with a full report from Friday and Saturday's shows, but our friends Wyatt Brake (zepcowboy) and Jeff Frank (@JeffFrank) were there to capture some of the highlights. [Update 1/24: Full Show Audio via archive.org is also available below]
"The Storm" with a jam on Led Zeppelin's "What Is And What Should Never Be" in the intro, featuring NMAS' Luther Dickinson on guitar.
Derek joined the All Stars for "Deep Elem Blues"
All told, the TTB set featured a whopping ten covers, including takes on Santana, Miles Davis and B.B. King tunes. 
Download TTB Set (mp3 .zip) via archive.org