Stream or Download | Jackie Greene @ SPACE 7/4/15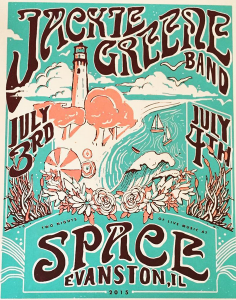 At the beginning of July during Fare Thee Well, Jackie made the most of his weekend in Chicago, with a pair of shows at SPACE, playing a pair of Jerry tribute shows with Steve Kimock on July 5th (<-- some great audio & video in that link), and even making it to the GD50 finale the same day.  Check out his Soldier Field photo below and listen to his July 4th show at SPACE via archive.org.
He's back in Chicago next week and you can win tickets.  Check it out here.
[box type="download"]Download Entire Set (mp3 .zip) via archive.org[/box]