Setlist / Review: Jackie Greene @ City Winery 1/18/15
By: @WeirScrewed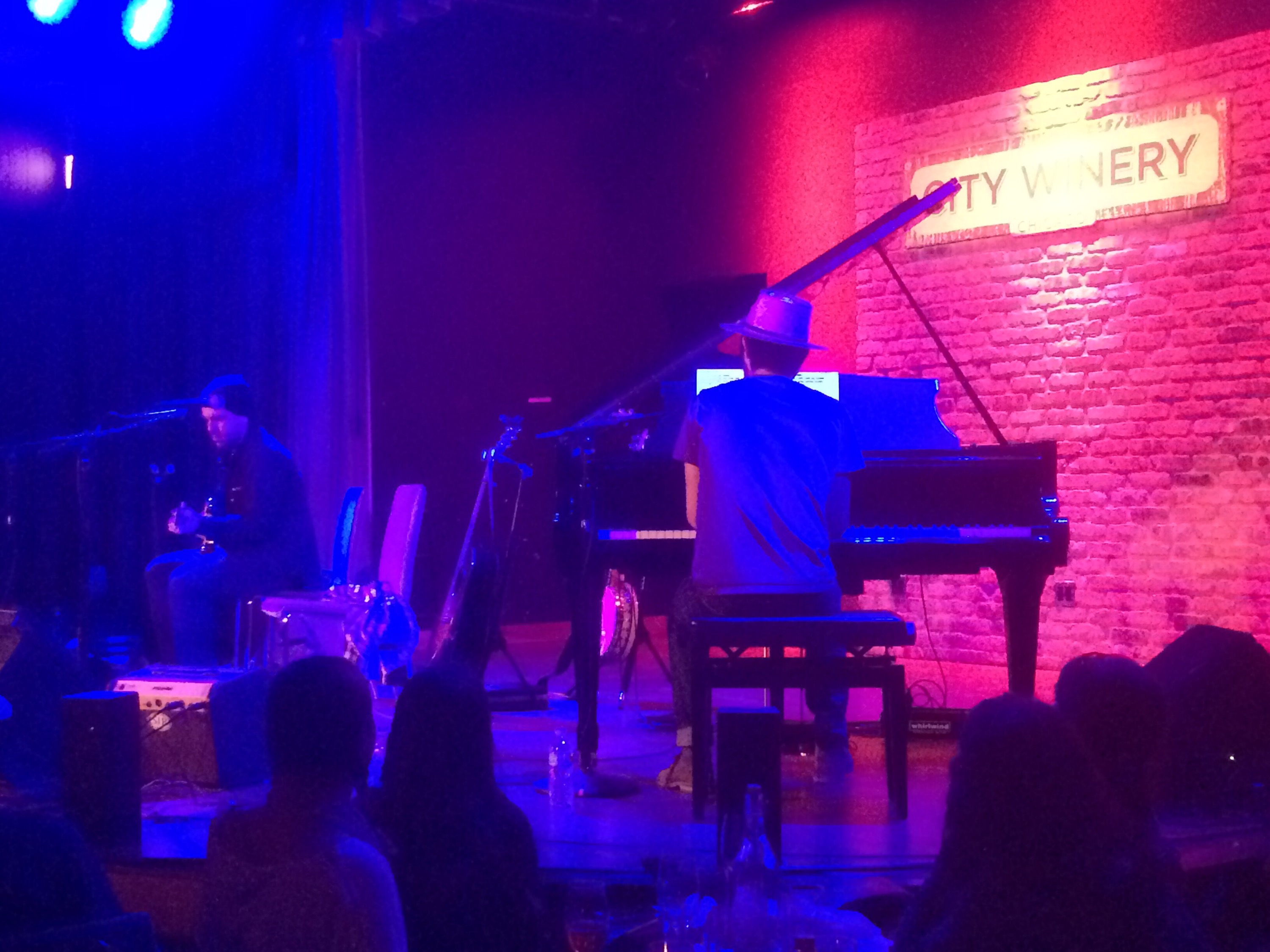 By being both versatile and creative in a multitude of musical modalities, Jackie Greene is Americana's version of a Swiss army knife.
Whether he is fronting a permutation of Phil and Friends, playing lead guitar for the recently defunct Black Crowes, or playing a subdued acoustic show, Greene can wear many different hats and wear them quite well.
Sporting his signature Porkpie hat, he and guitarist Nathan Dale, who played electric guitar all evening, opened the sold out show with "I Don't Live in a Dream" and then threw out some love to WXRT by acknowledging them as one of the few radio stations in the country to play "I'm So Gone."
Greene's voice and sense of history have earned him quite the following over the years since he was first acknowledged by the Grateful Dead community. He kept that spirit alive tonight by covering Dylan's "Tonight I'll Be Staying Here With You" before moving into a rollicking version of "New Speedway Boogie" that featured an acoustic slide solo.
Part of Greene's versatility shined last night when he took the piano for "Shaken" and as the song ended he and Dale began to work out an outro when he tickled the ivories to the tune of Tom Petty's "Breakdown." When the crowd began to cheer in recognition, Green took the improvisational spirit to heart by playing the first couple of verses while telling the crowd "We really don't know this one…" He was able to stick the landing, however, and bring the song home to a satisfying conclusion.
Although Greene let his a partner handle all the electric guitar duties, we were treated to Jackie on the harmonica for "Gone Wanderin'."
Greene concluded the evening with a poignant piano arrangement of "Brokedown Palace" that had everyone in attendance thinking about the upcoming July 4th weekend.
As always, with its great sound and warm vibe City Winery proved a fine setting for this Acoustic Evening With Jackie Greene. A true treat to have so many Chicago Bluegrass & Blues 2015 shows in this space.
Setlist:
Jackie Greene
January 18, 2015
City Winery
I Don't Live in a Dream
I'm So Gone
Tonight I'll be Staying Here with You
A Moment of Temporary Color
New Speedway Boogie
1961
Captain's Daughter
Shaken*>
Breakdown*
Tell Me Mama, Tell Me Right*
Trust Somebody*
Gone Wanderin'
Never Satisfied
Don't Let the Devil take your Mind
E: Brokedown Palace*
*-on piano