Preview & Ticket Giveaway | Elvin Bishop or Jackie Greene @ SPACE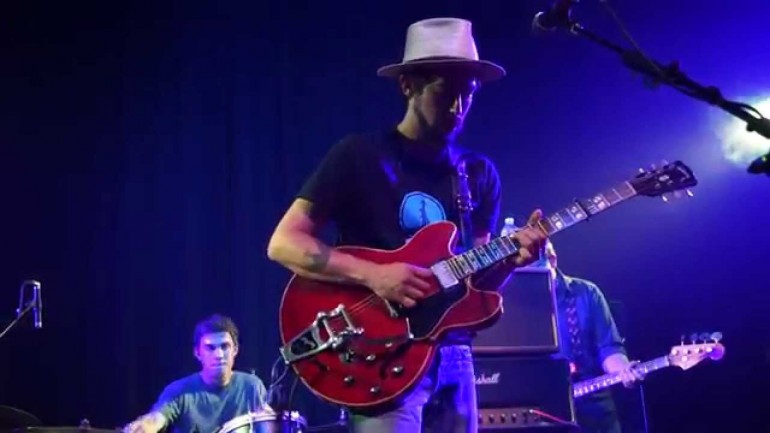 We're giving away tickets to a band featuring a gentleman named Lesh this Fourth of July weekend!
No, it's not that Lesh, but Phil's son Grahame and his band Midnight North will be playing a gig with Jackie Greene at Evanston's delightful SPACE.
And, yes, Greene himself has some deep ties to the Dead family.  Appearing in many editions of Phil & Friends, a trio with Bobby and Black Crowes' Chris Robinson and generally just jamming the heck out of GD songs whenever he can.  He'll be playing at SPACE both on July 3rd & 4th -- the latter with Midnight North.
Do you know Elvin Bishop?  If not, get to know him.  He spent some quality time with the boys in the late 60's, and today just rips the blues, just like he did in the Butterfield Blues Band.  He'll be at SPACE on Wednesday, July 1st.
Check out videos of each of these bands playing the music of the Grateful Dead below.  If you'd like to round out your Fare Thee Well weekend with any of these artists, you're in luck.
We're giving away a pair for each of these shows and entering is simple, but if you want to increase your odds… follow the directions carefully.
1. Send us an email with the subject "SPACE is the Place" to info @ tomorrowsverse.com — in the body tell us your full name and which of these three shows you'd like to be entered for.
That's it. You're entered. We'll notify the winner on June 29th. But if you want a few extra entries, let's get social…
2. Find the link to this page (or our main contest page) in our Facebook timeline. LIKE it, and tag the friend you'd like to bring along with you in the comments — that'll give you a boost. Be sure to LIKE The Barn on Facebook for it to count!
3. Find our tweet about this page in our Twitter timeline. RETWEET and that will give you one more boost. Be sure to FOLLOW @thebarnpresents on Twitter.
Can't decide what to see, or just want to cover your bases? Check out some of our other Dead50 Weekend Giveaways.
Elvin Bishop with Grateful Dead 6/6/69 via archive.org