Stream or Download: Living Colour @ The Riviera 4/7/89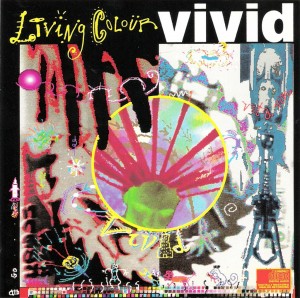 Living Colour's fusion of hard rock with blues, funk, soul, hip-hop and jazz provided a breathe of fresh air in the 80s. The band, a four-piece powerhouse that rarely receives due credit, became popular with their excellent debut album,
Vivid
, in 1988.
This 1989 performance at The Riviera captures the raw energy of Vivid in all of its glorious intensity. Drummer Will Calhoun plays with a force that drives the band constantly forward, never losing steam. Vernon Reid's scorching guitar solos were practically unparalleled at the time, with the speed of metal and the precision and melodic tendencies of free jazz.
Vocalist Corey Glover is a true entertainer, playing into the ecstatic crowd's energy. His story of Neo-Nazis repeatedly burning down a church in Alton, Illinois serves as a perfect introduction to "Open Letter (To A Landlord)" and is practically worth hearing the show for.
"Which Way To America?" incorporates a heavy funk and hip-hop influence, while "Glamour Boys" and "Cult Of Personality" provide the brand of straightforward hard rock that made the group famous.
"We got two bits of information. We've got good news, and we've got better news. The good news is, we just found out our record went platinum," Glover exclaims to a screaming crowd. The better news came in the form of Muddy Waters, Led Zeppelin and Bad Brains covers, a tribute to the wide variety of blues the band writes and performs.
1989 finds Living Colour still settling into their newfound but well-deserved fame, the energy and excitement of which can be heard in every song of this show.
- Alex Wood
The Stream
[box type="download"]Download Entire Set[/box]