Stream or Download: Pearl Jam Performs No Code in Moline 10/17/14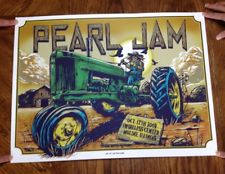 No Chicago date for Pearl Jam on this fall tour, but they made a stop at the Western Illinois river town of Moline and delivered a typically huge performance.
Included was a front-to-back reading of 1996's No Code and nods to Van Halen ("Eruption") and Neil Young ("Fuckin' Up"). They even debuted a tune in the encore that was written that day. It's name: "Moline", of course.
Have a listen to the whole set.
The Stream
[box type="download"]Download Entire Set (mp3 .zip)[/box]