Sufjan Stevens Debuts Carrie & Lowell Songs Live, Releases Non-Album Track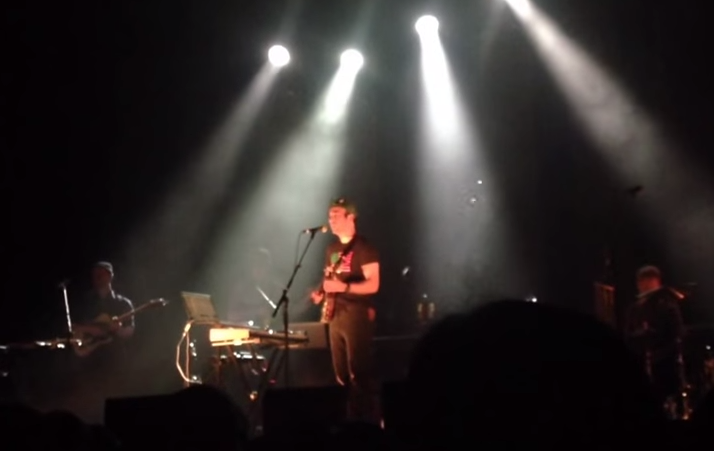 Sufjan Stevens recently kicked off his first tour in over a year in support of
Carrie & Lowell
, his new, stark full-length album.
Fan videos have surfaced of the new songs' live debuts, generally featuring Stevens on guitar with a backing band joining when necessary, adding background vocals or lush arrangements throughout.
From the bleak, finger-picked performance of "Death With Dignity" to the climactic, ethereal build of ambient noises in "Drawn To The Blood," the new songs are massive, emotional pieces, changing with subtle nuances to match Stevens' vision.
With sets heavily featuring the new material, the videos give a sense of what to expect at Stevens' upcoming Chicago Theatre date.
Additionally, Stevens is selling a 7" featuring a non-album track titled "Exploding Whale," which heavily features electronics, similar to 2010's Age Of Adz.
Listen to "Exploding Whale" and watch videos of the Stevens debuting Carrie & Lowell tracks below.
"Drawn To The Blood:"
"Redford" and "Death With Dignity:"