Summer Camp Music Festival | A Recap In Words, Images and Video
By: Ryan Mannix | Photos: Kristine Condon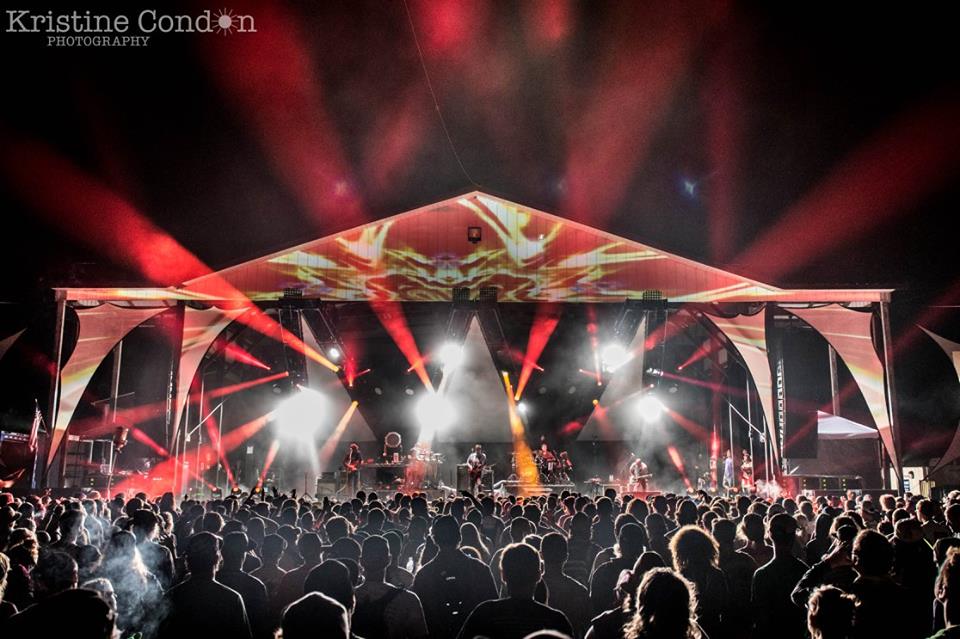 We've already done day by day summaries of what went down at Summer Camp, but after a little time to reflect (and sort through hundreds of Kristine's incredible photos), we're back with a recap of some of the festival's highlights in words, images and video.  Ready?  Let's go.
Favorite Set - After a mellow, but well-played, first set, Umphrey's McGee came out in the pouring rain for Friday's second frame. Heavy improvisation came quick and got out there, with an epic "Ocean Billy" that saw Jake Cinninger start a percussive jam with a soaked hand towel on his guitar.
The band could only shrug and keep playing, which I think inspired some of their most care free playing of the weekend. The rain wasn't as intense through the finish, but I'll definitely remember feeling like the guys were battling Mother Nature at times, including a well-jammed version of the classic "2x2".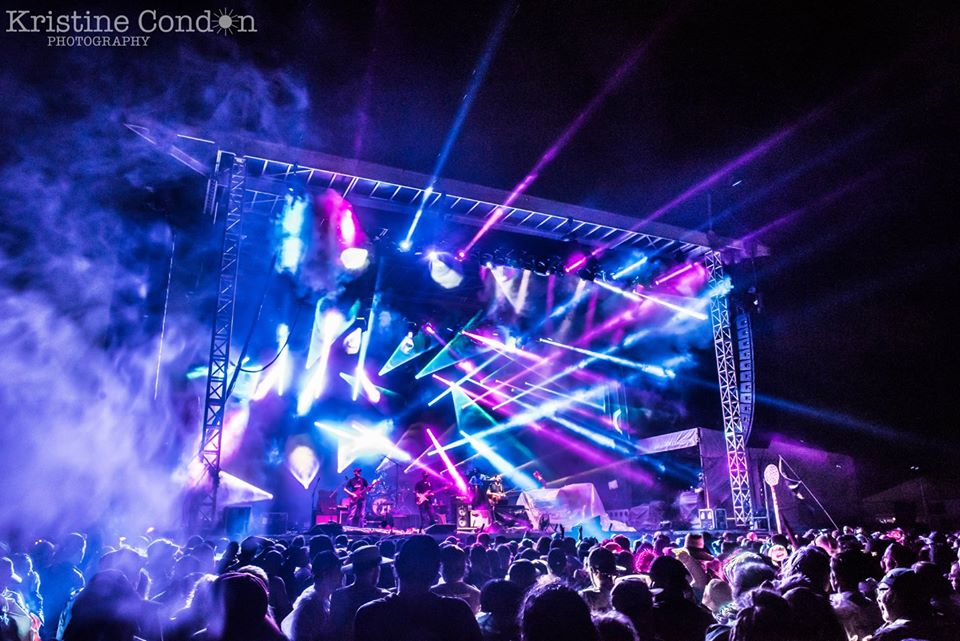 Most Unique Group - This was a tough one as I really enjoyed Mike Dillon's late night percussion set and early in the weekend, I might have thought they'd take it. But I have to give this one to MarchFourth.
I've definitely never seen a band this big with such an insane production. The New Orleans-esque groovesinjected with a just a little freakiness made the dance and pop covers something else entirely. Even without acrobats and a burlesque dancer on stilts, this group would still be in a league of their own.
Ending with a fun dance party where the crowd mimics the band leader, my entire crew was laughing out loud, hardly able to contain how much fun we were having.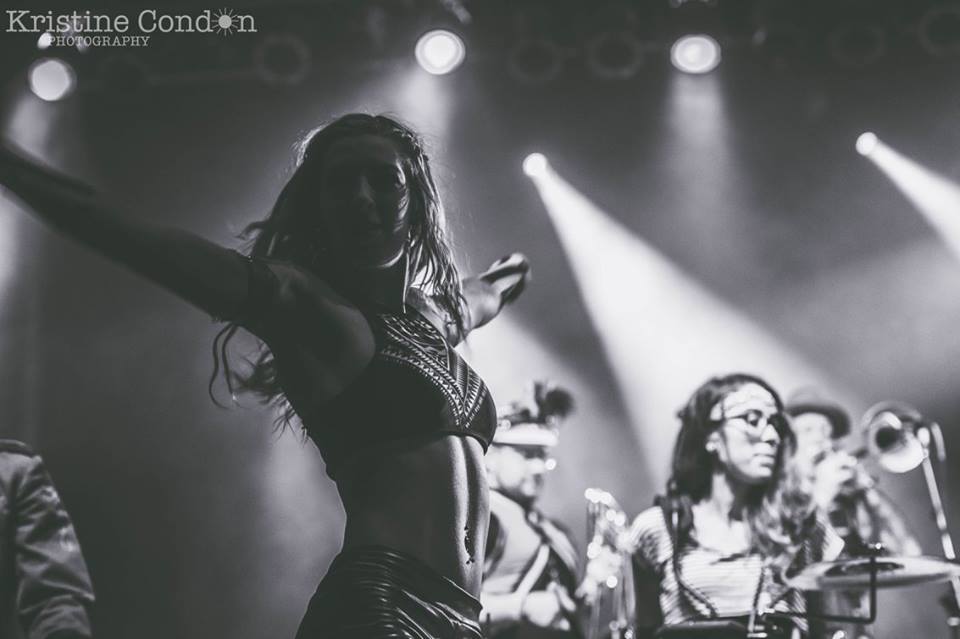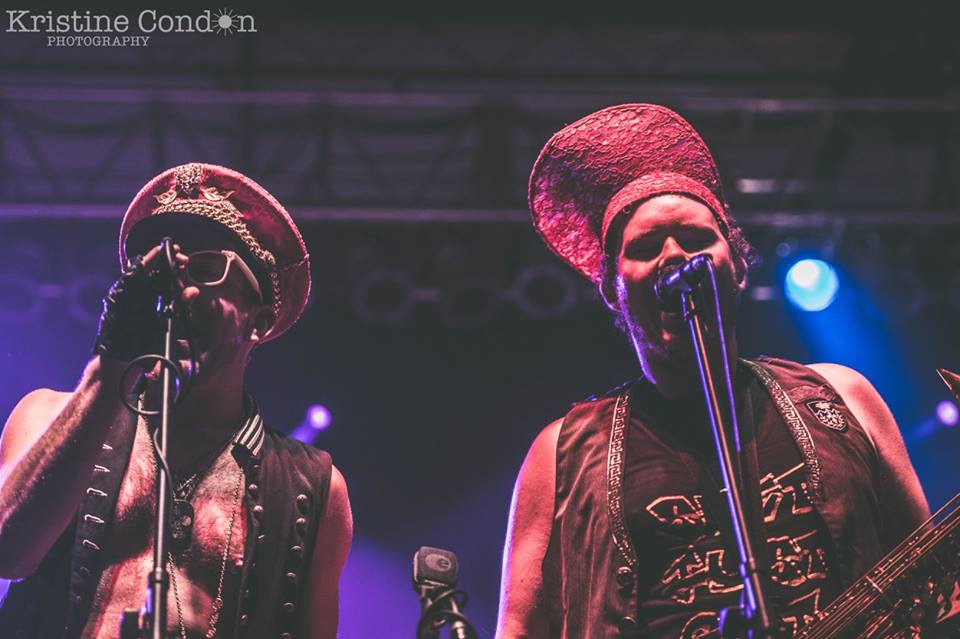 Best Sit In - Joel Cummins sitting in with Greensky Bluegrass made my Thursday night. Everything about Greensky's set was great and kept building up energy, and the fifteen minute "Don't Lie" jam with the Umphrey's keyboard wizard was the icing on the cake.
Greensky's improvisation was patient and beautiful, with each member wrapping lines together, constantly shifting to new territory. Cummins made the most of his appearance, dialing in an impressive solo, and then creating some spacey textures behind the group that allowed things to get even weirder.
I don't know what Greensky fans are called (GreenHeads? Editor's note: we refer to ourselves as "Campers"), but you can now count me among them.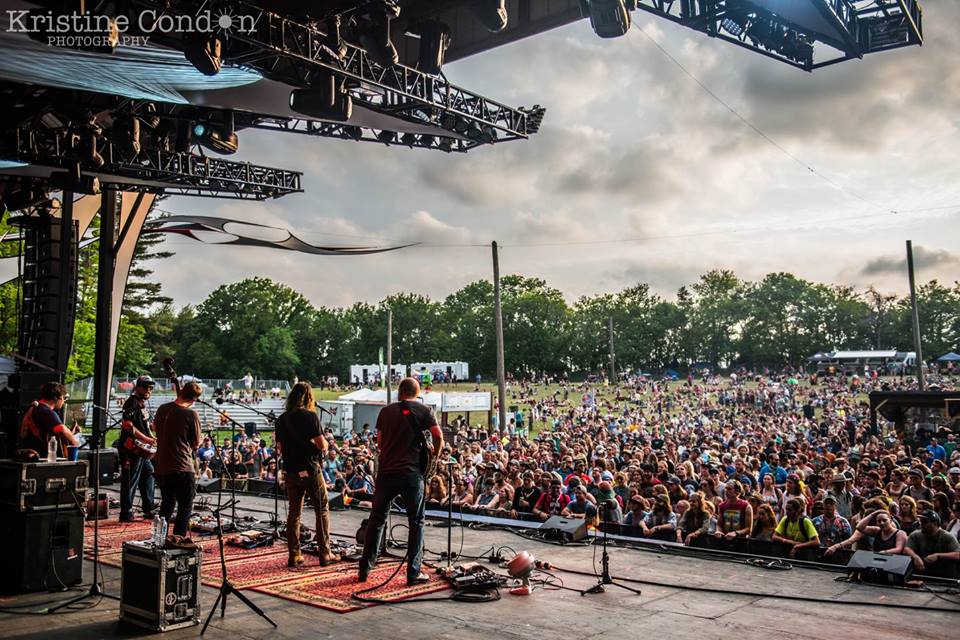 Least Favorite Set - George Clinton & Parliment-Funkadelic's set made me feel really old. I tended to stay away from the EDM party shows and focus on bands with tight, intricate musicianship. Clinton's band was supremely talented but it got bogged down for me with a cluster of hype men on stage and backing tracks that felt more like a rap show then a 70s funk experience.
It wasn't quite what I was expecting as the master of ceremonies himself, allowed the younger more aggressive members of his band to lead the show. Being constantly told to make some noise can be a little off putting.
Check out the video below to see if you agree.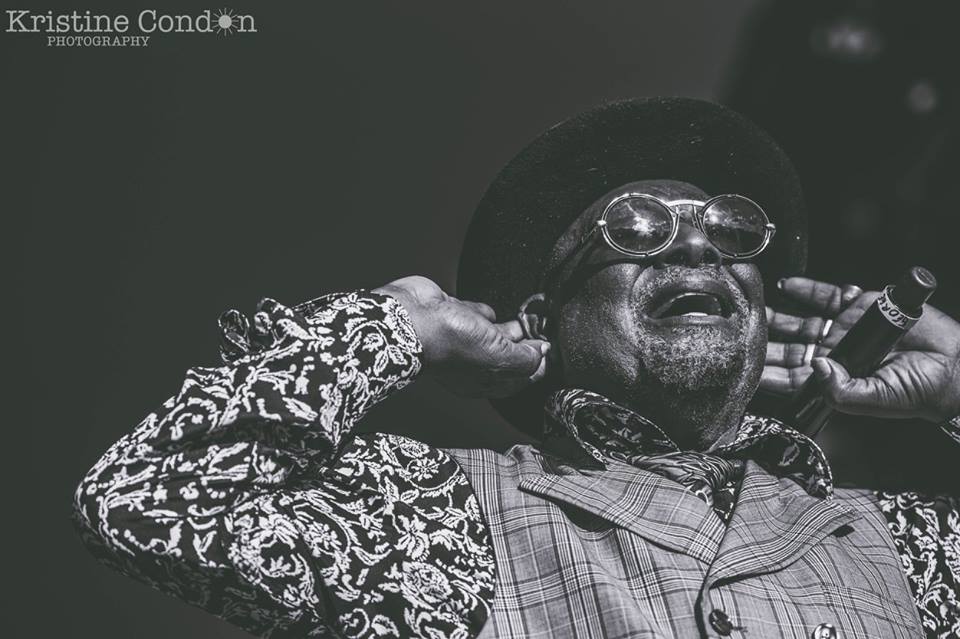 Best Cover - American Babies brought out an absolutely rippin' version of Jerry Garcia's "Loser". Tommy Hamilton, who moonlights in Joe Russo's Almost Dead, can perfectly embody the roots-rock energy of the Dead's work, coupled with a slightly indie rock feel.
This tune really got the early Sunday afternoon crowd moving, and perked my ear from across the festival grounds.
Best Improvisation - Surprisingly, my favorite jam from the weekend didn't occur in a late night set, but during Umphrey's McGee's Sunday afternoon slot. 
"Much Obliged" quickly took off into uncharted territory, recalling the slightly demented sound of the bands earlier years. Cinninger led Stasik through a few different keys, both mimicking the same weird riff. I definitely wasn't expecting this, which made it that much more fun.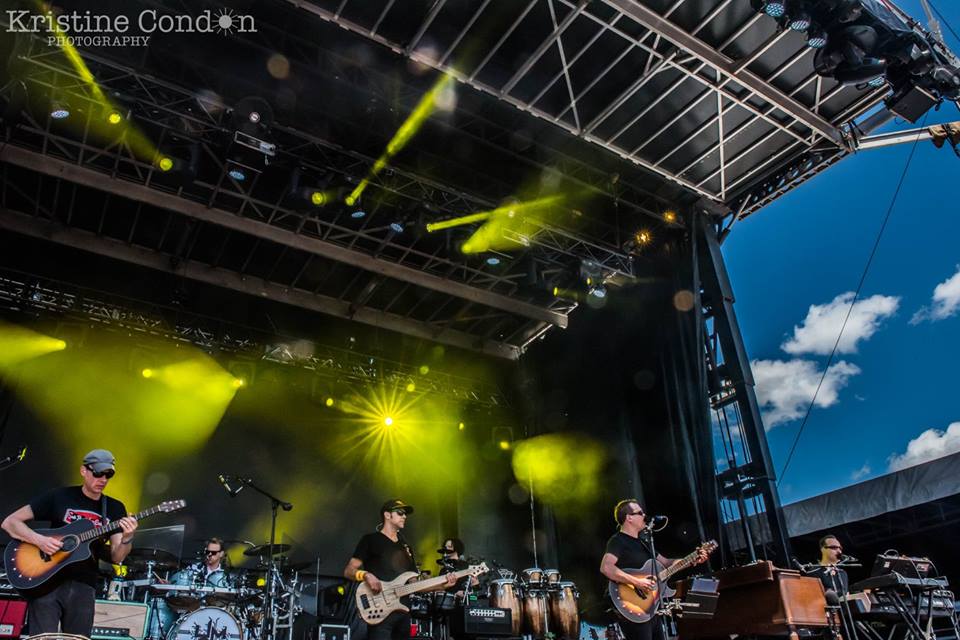 Favorite Non-performance Moment - The rain unfortunately sheltered about twenty of us under our canopies during The Roots' set. Making the best of a bad situation, some friends grabbed a few acoustic guitars, and our whole campsite launched into a sing-along. It was sloppy and loose, with people screwing up lyrics and passing the bottle around. But it was one of those great bonding experiences that rarely happens in the "real world", but seems to happen a bit more often at music festivals.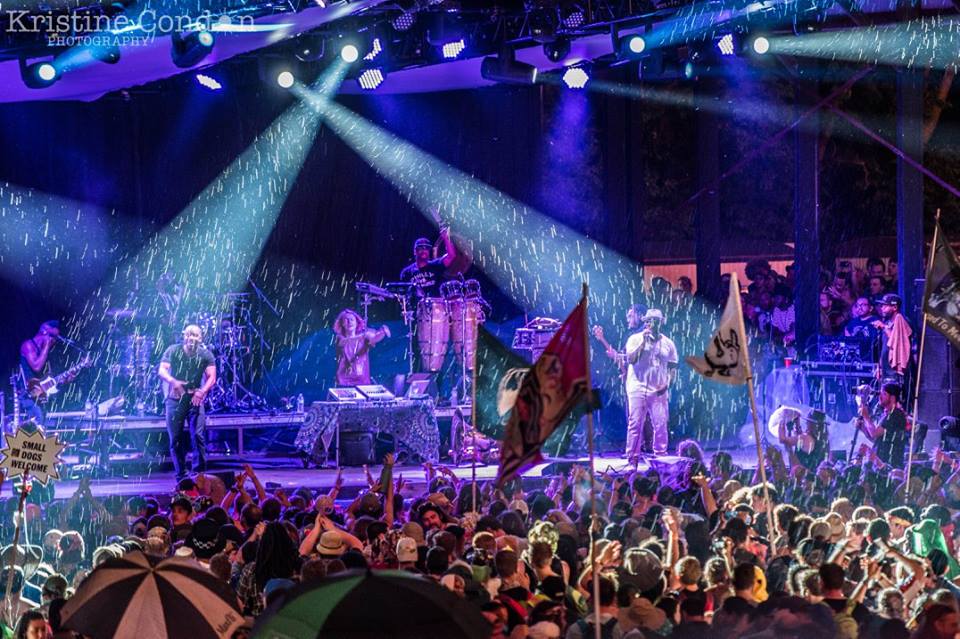 Weirdest Thing Overheard - " I'll show you my butthole if you show my yours!"
Best Videos
Lettuce dropped a professionally shot cut of "Feels Like A Party"...
I didn't care for the George Clinton set but here's "We Want The Funk" via champaignunderground.  What do you think?
Here's a fine capture (again, thanks champaignunderground) of Tom Petty and Mudcrutch. "Lover Of The Bayou" showcases Petty's vocals and "Beautiful World" is probably the best cut from this spring's 2. 
Just gonna leave this here.  TAUKing McGee covering Spinal Tap's "Big Bottom".  Thanks to our friend Carmel O'Farrell.
This guy got a chance to "guest conduct" Everyone Orchestra.  BADASS!
Finally, I raved about Aqueous from Thursday night (when Vinnie from moe. sat in).  Here's "Oragami" courtesy of Carl Lindman
In summary of the summary, a good time was had by all.