Symphony Sunday: MMW with a 25 Piece Orchestra, Holmdel, NJ 8/11/97 Stream and Download
There is something special when the worlds of rock and classical music collide.  After months of preparation, the end products are only performed a handful of times, creating something truly unique for the lucky attendees.  The Barn will feature a different rock / symphony fusion weekly over the next several weeks in a new feature:  Symphony Sunday.
So technically, this is a jazz / orchestra fusion, but Medeski Martin & Wood are so beloved by rock and jam fans, I don't think it's too far off the mark.  A compact set with a big sound, the 28 musicians and conductor David Campbell make MMW's late nineties atmospheric dance music even more dramatic.  Outdoors, on a midsummer night, this was a collaboration for the ages.
The Stream (Click To Activate)

Download Entire Set (zipped mp3s)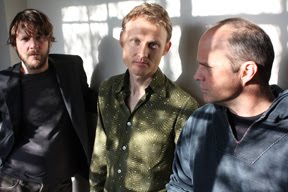 Setlist
8/11/97
PNC Bank Arts Center
Holmdel, NJ
Where's Sly, Last Chance To Dance Trance (Perhaps), Lifebook, Dracula, Bubblehouse
Also On The Blog:
Symphony Sunday:  Bob Weir's First Fusion In Marin 5/7/2011