Symphony Sunday: The Doors Edition
There is something special when the worlds of rock and classical music collide. After months of preparation, the end products are only performed a handful of times, creating something truly unique for the lucky attendees. The Barn will feature a different rock / symphony fusion weekly over the next several weeks in a new feature: Symphony Sunday.
Full disclosure: My enthusiasm for the Doors tended to head south and peter out after my twentieth birthday (hint: that was quite some time ago). But I know there are those out in Barn-land that still love them. The recording of the Buffalo Philharmonic Orchestra, backing an outfit called Windborne Music, who take classic rock repertoires (Doors, The Who, Zeppelin) on the road backed by the symphonies of each tour stop. Windborne does nothing to downplay the cheesiness and bombast that exists in some Doors music, but also uses the orchestra to play up some of the melancholy psychedelia that was the best feature of Jim Morrison and company's catalog.
The Stream (Click To Activate)

Download entire show (zip mp3s)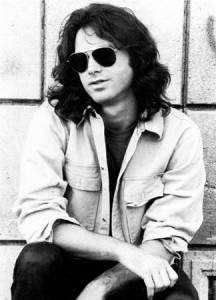 Windborne Music and the Buffalo Philharmonic Orchestra
May 9, 2003
Kleinhan's Hall, Buffalo, NY
Touch Me, Twentieth Century Fox, Love Her Madly, Strange Days, People Are Strange, Hello, I Love You, Wishful Sinful, Spanish Caravan, Waiting For The Sun, Break on Through, Riders On The Storm, Unknown Soldier, My Wild Love, Band Intros, You Make Me Real, Crystal Ship, Five To One, Roadhouse Blues
E: Love Me Two Times, Light My Fire
Other Symphony Sundays:
Bob Weir's First Fusion in Marin
Medeski Martin & Wood with 25 piece orchestra, 8/11/1997