Take Me To The River(Edge Park): Hornsby, Greensky, FGC & Old Shoe in Aurora 8/24/13 - Recap, Photos, Setlists, Audio & Video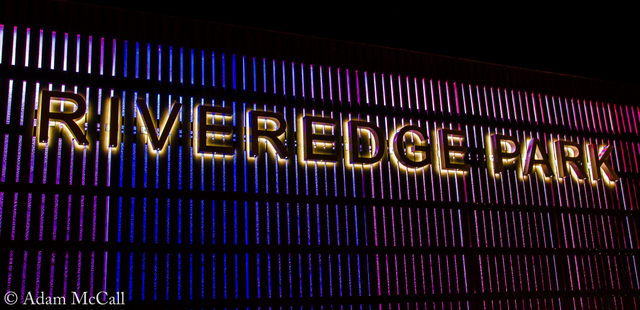 Photos and additional reporting by Adam McCall
There's something going on in Aurora.
Wait... Aurora?  Home of Wayne's World?  Closer to Joliet than Chicago? Well, actually, yeah.
We've been hip to the fine Two Brothers Brewery for a while now.  Their brewpub is situated in the old Burlington Northern Roundhouse at the end of the line -- they pour some good brews, cook up some great food and have established a pretty cool vibe / environment in that old building.  On occasion, they also serve as a far southwest suburban outpost for some of our favorite bands, hosting music in their separate bar area and at an outside gazebo.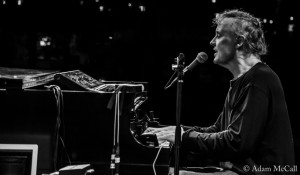 Bruuuce
But the folks at Two Brothers are a bit more ambitious, and it so happens that nearly adjacent to their facility is RiverEdge Park, a brand spanking new outdoor venue that opened in June (with an impressive looking Blues Fest).  On Saturday, August 24th Two Brothers, along with 93XRT, presented a lineup that brought together national, regional and local favorites into a real festival type of setting.  Grammy winner Bruce Hornsby headlined the event, with supporting sets from Greensky Bluegrass, Family Groove Company and Old Shoe.
RiverEdge is clean, well-staffed, comfortable and cool to look at, perched on the banks of the Fox River.  It is readily accessible by foot from the Metra, so you don't even have to drive to get there.  With a festival style lineup and setting, we're happy to bring you festival style coverage, with plenty of beautiful photography, fine video and audio, to help you get a feel for what this special place is all about.  And it starts with Bruce...
Bruce Hornsby is a force. Creating a true "anything can happen" experience each and every time he hits the stage, his headlining performance featured straight jazz covers, instrument switches, pop teases, bluegrass rambles, song sandwiches and all around masterful playing from him and his band of pros, The Noisemakers.
Bruce Hornsby & The Noisemakers

Big Rumble > Mandolin Rain (minor key) > Rumble Reprise, Resting Place, Funhouse > He's Gone > Sexy Thing, Road Not Taken, Drum Rudiments, Life in the Psychotropics (Gershwin), Across the River, Drunken Hiccups > Valley Road*, The Good Life*, Prairie Dog Town*, Walk in the Sun, The Way It Is, Cluck Ol' Hen > Jacob's Ladder > Put a Spell on You > Jacob's Reprise, White Wheeled Limousine > (Forgiveness) > (Livin in the USA) > (Forgiveness)

Encore
Cruise Control
* Bruce on dulcimer, Moyes on washboard

setlist via bruuuce.com
Funhouse > He's Gone

White Wheeled Limousine

Cruise Control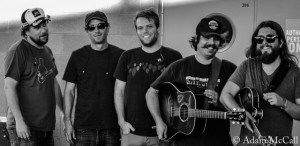 Greensky Bluegrass - Happy Road Warriors
Greensky Bluegrass. What can we say that hasn't graced these pages before? These guys are terrific. This is the third time they've swung through the area since June and I'm not hearing any complaints.
This was everything you'd want in a short set: stunning improv and some wild string-band sounds, solid songwriting, a Springsteen cover that'll give you chills, even a sprinkling of Wayne's World references in their between-song banter.
GSBG are in a road-warrior phase of their career and it is yielding some magnificent dividends.  Now is the time to see them, and see them often, and thankfully there are plenty of opportunities.  So happy they found their way onto this bill.
Greensky Bluegrass

White Freight Liner, Sometimes The World Sings, Lose My Way, ake Me Away, Out of Control, Can't Stop Now, Blood Sucking F(r)iends, Old Barns, Broke Mountain Breakdown, Atlantic City
Stream
[box type="download"]Download Greensky Bluegrass Set (mp3 .zip)[/box]
Out Of Control > Can't Stop Now
Broke Mountain Breakdown > Atlantic City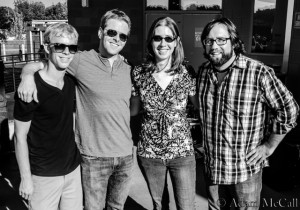 Family (Groove Company) Portait
It's hard to believe that Family Groove Company has been around for over a decade.  But, a quick glance around during their short but powerful set, showed the fruits of their labors.  Their fanbase has continued to grow that whole time and they (literally) like to wear it on their sleeves -- it seemed like every time Adam turned around, a bright blue "What Would Janis Do?" t-shirt was starring him in the face.
Of course, what Janis Wallin did do was hold down the bottom end during the six song set, at times totally losing herself in the groove (check out the photos below for evidence).  Her friends in FGC also got a good work out in as well, dropping some extended organ and guitar solos throughout.  And the cover of Steely Dan's "Josie" was spot on for a four-piece.
Family Groove Company

The Unlimited Space Around Us, Guns of Ticonderoga, Wrath of the Solids > Professionals Here, Josie, Falling Off the Fence
Stream
[mp3-jplayer tracks ="The Unlimited Space Around Us - FGC Riversedge 8/24/13@http://archive.org/download/fgc2013-08-24/01theUnlimitedSpaceAroundUs-1.mp3,Guns Of Ticonderoga - FGC Riversedge 8/24/13@http://archive.org/download/fgc2013-08-24/02gunsOfTiconderoga-1.mp3,Wrath Of The Solids - FGC Riversedge 8/24/13@http://archive.org/download/fgc2013-08-24/03wrathOfTheSolids-1.mp3, Professionals Here - FGC Riversedge 8/24/13@http://archive.org/download/fgc2013-08-24/04professionalsHere-1.mp3, Josie - FGC Riversedge 8/24/13@http://archive.org/download/fgc2013-08-24/05Josie-1.mp3,Falling Off The Fence - FGC Riversedge 8/24/13@http://archive.org/download/fgc2013-08-24/06fallingOffTheFence-1.mp3"]
[box type="download"]Download Entire Set (mp3 .zip)[/box]
Wrath of the Solids - Professionals Here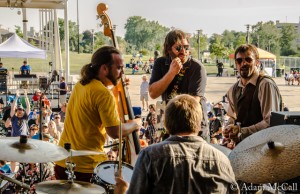 Old Shoe, New Tricks
Old Shoe can use this gig as another feather in their rapidly filling cap.  Being associated with major talent is no big deal for them, as they'll play hosts at the third Shoe Fest (Sept 7-9 at Camp Shaw-waw-nas-see in Manteno) to Cornmeal, members of Leftover Salmon & moe..
They've also just started a campaign to help fund the release of a new album, Family.  With the record already in the can (their first with keyboardist Joe Day and drummer Greg Fundis), they are looking for a boost to get it released.
Their set on Saturday was a fine feel-good musical soundtrack to what they've got going on these days. With Warren Haynes' "Soulshine" providing the set's anchor to let you know where their coming from, the originals that bookended it were an extension of the upbeat and positive story that surrounds Old Shoe and their Family, and even had room for a little improv (listen to "Kush").
Old Shoe

Welcome Home, Let Yourself In, Soulshine, Kush, Dust Bowl
Stream
[box type="download"]Download Entire Set (mp3 .zip)[/box]
Soulshine