The Barn's Greater Chicago Festival Guide - Summer 2012
We've creeped past the solstice marker and are entering the heart of festival season in the Midwest.  The oddest trend for 2012 seems to be festivals moving locations, which no less than five of the fests that we are tracking declaring a new home this year.  Here's our roundup of the most intriguing camping and / or street festivals that are on our radar for the greater Chicago areas.  Know of a festival that we missed?  Let us know!
32nd Annual American Music Festival
When: June 29 - July 1, July 3
Where: Fitzgerald's in Berwyn
Summary:  You'll get the warm fuzzies just looking at the lineup of this celebration of American Music still going strong in its third decade.  Plenty to hear over the four days of music spread over five days pre-holiday including cover sets featuring the music of Everly Brothers (Robbie Fulks) and CCR (Tributosaurus).  Plenty of original Americana, too with Deadstring Brothers, JC Brooks, The Congregation and 35 more.
Naperville Rib Fest
When: June 29 - July 3
Where: Knoch Park in Naperville
Summary: Classic rockers galore for the first few days (Steve Miller Band, ZZ Top, Joe Walsh all topline).  But we love the Leftover Salmon, moe. 90s jamband vibe on 7/3.  Plus, ribs.
Whippersnap Music & Arts Festival
When: July 19 - 21
Where: Lyran Park in Rockford
Summary: Killer national headliners (Greensky Bluegrass, Railroad Earth, Particle, funky Meters, Digital Tape Machine) cap a weekend packed with the some of the best jammers in the region (Goose Doctor, Spare Parts, Old Shoe, Barefoot Fred).  Our friends in Brown Bag play a Sunday morning slot to send you off.
Square Roots Festival
When: July 20-22
Where: Lincoln Square, Chicago
Summary: Back when the Old Town School programmed this in Welles Park as the Folk & Roots Festival, it was one of our favorites street festivals of the summer.  Eclectic music across all genres and a more relaxed atmsophere than just about any street fest in Chicago were its hallmarks, and we suspect they will transfer to the nearby location.  Elephant Revival and Jonas Friddle & The Majority will perform at the new incarnation of this fest and there will be an emphasis on craft brewing -- what's not to like?
Blottopia
When: July 27-29
Where: Iron Horse, Sabula, IA
Summary: Blotto moves the thirteenth edition of its yearly summer festival to the Mississippi river but will still pack in a cover of another artist's album and a host of interesting support acts on Saturday.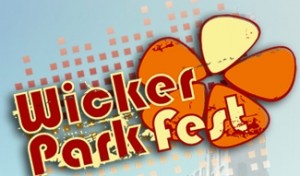 Wicker Park Fest
When: July 28-29
Where: Milwaukee Avenue, South of North Avenue
Summary:  The lineup leans hipster / WTF?, but we'll be excited for Magic Box and Baseball Project on Saturday and a solid Sunday with The Shams Band, Derek Nelson & The Musicians, Ben Miller Band, Steepwater Band and three stages worth of awesome conflicting headliners: Joe Pug, Budos Band and Lucero.
Lollapalooza
When: August 3-5
Where: Grant Park, Chicago
Summary: The biggest fest in the midwest boasts awesome headliners (Black Keys, Black Sabbath, Red Hot Chili Peppers, Jack White) and some killer undercard bands (Dr. Dog, War On Drugs, Tame Impala, Blind Pilot, Head & The Heart, Delta Spirit, Alabama Shakes, JC Brooks & The Uptown Sound, Gary Clark Jr., Trampled By Turtles).  Along with a whole bunch of crap.  Check some of the after parties at venues throughout the city for the good stuff without the crowds or the bloat.
Gentlemen Of The Road
When: August 18
Where: Dixon, IL
Summary:  The most intriguing concept of the summer.  Mumford & Sons plans to take over the entire town -- which seems like a oddly artistic Mayberry RFD -- for a single day festival which tons to see, hear and do.  Dawes will be there and that alone should make a trip here worth it.  Too bad it's already sold out.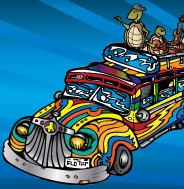 Camp Terrapin
When: August 24-26
Where: Stonehouse Park, Earlville, IL
Summary: New name, new location.  Goodbye Vasa Park, hello Stonehouse Park for the former "Field Trip Festival"'s third year.  The Dead-centric lineup features Ratdog guitarist Mark Karan and former Grateful Dead member Tom Constanten as well as a host of local bands: free jazzers Bonzo Terks, Juniper Mays, Sisters & Brothers, and Mr. Blotto.
North Coast Music Festival
When: August 31 - September 1
Where: Union Park, Chicago
Summary: This fest seems to be easing back on the EDM (though there's still plenty of it... if you're into it), and injecting a bit more of the music that we love at The Barn.  Watch for Umphrey's McGee, Rebirth Brass Band, Digital Tape Machine, Van Ghost, Future Rock and Strange Arrangement.  Plus, a late night show with Umphrey's at the Congress.

Shoe Fest
When: September 7-9
Where: Camp Shaw-Waw-Na-See, Manteno, IL
Summary: Yet another new location for the second year of Old Shoe's signature event.  Keller Williams and the Keels topline another bluegrass and roots-oriented lineup which sees Rumpke Mountain Boys make a rare Illinois appearance and a host of our favorite local bands play sets, including Henhouse Prowlers, Giving Tree Band, Sean Shiel, Leadfoot and Eric Lambert & Friends.  The new location looks downright idyllic!
The Hideout Block Party & A.V. Fest
When: September 14-15
Where: The Hideout, Chicago
Summary: Two great but similar 2011 fests merge into a mammoth single fest in 2012.  Lineup was decent as initially announced, particularly Friday with Iron & Wine headlining and support by Glen Hansard and The War On Drugs.  Then, these guys dropped a lineup bomb, adding Wilco as Saturday headlines and thus and having tickets fly off the shelf.  Officially, this one is sold out of two day passes and single day Saturdays so keep you eye out if you want one more Wilco fix before they get off the road this year.