The Barn's Top Ten Things of 2013
As with last year, I'm not going to try to rank the best shows, songs or albums of the year (though some thoughts on albums are here and here).  I want to use my year end list to capture the musical things that had the biggest impact on me -- and also provide an excuse to write about a thing or two that otherwise may have slipped under the site's radar over the year.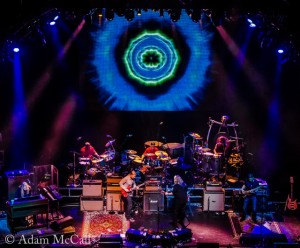 Photo by Adam McCall
10. The Allmans Return to Chicago.  There was a time when we could always count on Allman Brothers Band to swing through the area until one day, they didn't.  It had been four long years since the epic two-nighter with Panic in the late summer / early fall of 2009,
That made the atmosphere all the more electric when Gregg's recent health problems were alleviated and he braced himself for a more ambitious road schedule in 2013.  After sequestering themselves at the Beacon, their festivals and select Northeast dates for the last several years, this summer's jaunt found them at a old stomping ground: The Chicago Theater.
The grand old theater was the perfect setting for this grand old band -- at once invoking traditional blues, their jammy, jazzy 60's rock and the intergenerational, inter-dimensional guitar playing of Derek Trucks (whose latest project, Tedeschi-Trucks Band, played a stunning, rave-up set in Chicago one week prior).
I'm so glad we got another taste of this legendary act, especially in light of 2014 news that Warren and Derek will leave at the end of this year.
9. When Phil Met Anders.  Anders Osborne clocked in at #10 on last year's list as a until-then unknown artist that seemed to be everywhere I turned in 2012... which was perfect as my appetite for his music seems to be insatiable.  It was hard to top that sense of discovery and musical "courtship", but for his 2013 "encore", he decided to team up with one of my other All Time Favorites: Mr. Phil Lesh.
The great part of this pairing is not just that these two met and got off like the musical compadres that they are… but also just how well they mesh. With Anders stroking that bluesy / jazzy Southern rock part of Lesh that Warren and Jimmy did so well in the halcyon days of "The Q", while also bringing the dedication and grit that elevate the best of Phil's projects.
His range and style allows Phil do explore some of his more ambitious tendencies as well.  From the free-form and heavily psychedelic Telstar sessions in May at Terrapin Crossroads, to a fall tour which saw the band tackling classic albums from Neil Young, The Band, Derek & The Dominoes and Lynyrd Skynyrd (!), Anders and Phil were a fine complement.
8. New Chicago Venues.   On a local note, we're seeing a very dynamic landscape when it comes to the places that we enjoy music. Concord Music Hall has found niche as a location where independent promoters can bring under-the-radar top quality acts into the city.  Their inaugural season has already featured Lettuce, P-Funk, Jason Isbell and a host of other notables.  Not bad.  The musician owned Wire popped up in Berwyn this fall, punctuating an area of Roosevelt Road now being referred to as The Veltway.  Not only is it a performance space, but also a community music hub in the spirit of technology incubators.  We anticipate another big opening soon, as Pilsens's historic Thalia Hall will open for performances with the combined talent buying expertise of Empty Bottle and Evanston's SPACE.
And though not opened in 2013, a few other venues really found their stride in this year.  City Winery provides intimate space for national acts to connect with audiences over wines made on premise.  We were able to make it out to the Copernicus Center on the Northwest Side for the first time, an overlooked neighborhood gem that could benefit from some good bookings.  Two Brothers Brewery and the city of Aurora have found some nice outdoor space and fun lineups in the far Southwest suburbs, too.
::clears throat::  I can't mention the good without extending a huge middle finger to the bad.  No, it's not new, but the revamped venue on Northerly Island gets a huge thumbs down.  It is evident that when corporate synergy, insider city politics and money grubbing win, fans lose.
7. Scandinavian Space Rock Bands.  Big props go to Aaron Stein (@neddyo of Jambase) whose unfairly great Weekly RecommNeds never fails to turn me on to amazing new music.  However, two of his 2013 picks took hold of me from the very first note, and oddly Kiki Pau and Causa Sui both happen to hail from Northern Europe.  I'm not sure what they're putting in the water over there, but these happen to be two of the most aggressively out-there bands I've heard.
Kiki Pau's Pines starts off sort of timidly but soon evolves into a tangle of guitar licks and exploratory playing that refuses to be constrained by scope or style.  Shifting casually from lilting and tranquil melodies into anthemic, world-conquering, ass-kicking riffage, it is psychedelic music that does not get caught in a trap of fuzzed out vocals and droning guitars -- it transports the listener via its expansive vision and precise execution.
Causa Sui continues the assault from our friends in the hinterlands.  "Homage", the ten minute track which opens Euporie Tide, benefits from a perfect balance -- each member moving in step with each other as the tune ebbs and flows.  The strength of this record lies in the democratic nature of the performances, masterful ego-less instrumental passages where the trust and expressiveness of each of the players is present in every note.
I use the term space rock to refer to both of these acts and I want readers to interpret that in the humblest possible manner.  These days, it's no chore to twist a couple of knobs or hit a couple of buttons on a laptop to make a spacey sound.  But these bands achieve that through writing and performance -- when they click, they make unearthly sounds from the simple tools of an ordinary rock band.  Will they ever tour the States?  I hope 2014 is the year.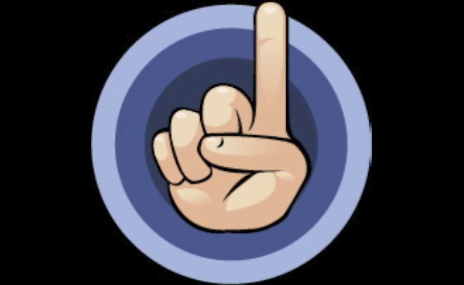 6.
CashOrTrade.org.
 The business of concert ticketing is fascinating to me -- the lack of transparency, back room tinkering. the mis-directed hatred, the industry consolidation, and the deflection of blame all make for an interesting stew (for an excellent treatise on the subject, I highly recommend Dean Budnick and Josh Baron's Ticket Masters).
At the end of the day, the consumer can be left cold and there's no doubt the stress of the "on sale" can lead to some irrational behaviors.  Whether you're shut out or find yourself with an extra, it seems like the industry is set up to buy and sell on the secondary market with extreme intent for profiteering.
Enter CashOrTrade.org, who stormed into 2013 carrying a load of momentum with a simple mission: connect buyers and sellers who prefer to transact at face value.  I have personally used the site several times as both buyer and seller in 2013 and was delighted when the team approached me late in the year to be one of their partners.
The secret sauce is that the site is just so easy to use.  A few simple clicks to find what you're looking for or set up.  Using the community ratings, you'll get a feel for who to trust and how to transact.  A very simple, very efficient exchange for those who'd like to load up on karma rather than dollars.  They even improved the experience by introducing a gold membership for those that want a few extra features while contributing to the development of the site.
5. White Denim.  Okay, I'll admit it, I was kind of "cool" on White Denim's 2011 release D when it was burning up everybody's year-end charts two years ago at this time.  I had a ton of respect for what they produced, but it didn't quite hit me how I wanted it to, despite what a rave could have done for my hipster cred.
That said, when news surfaced of Jeff Tweedy manning the controls for the follow up, Corsicana Lemonade, my ears pricked up.  Tweedy knows something about bringing obtuse melodies and making them listenable, even addictive.  That's exactly what happened here, planting some killer hooks amongst a truly dense set of sonic elements.  All of which would be notable, but as an added bonus, this album simply rocks the fuck out.
After missing their opening slot for Tame Impala in October, I was fortunate to catch the band in a free radio promo show at Reggie's.  Jaw, meet floor.  Here, the light bulb came on about what I'd been missing about D.  White Denim is a singular creation.  Despite borrowing from countless influences who can be heard, they sound completely and distinctly like themselves.
4. Widespread Panic returns, streams audio of every show live via Mixlr.  Not sure why this isn't getting the props that it should, considering this is essentially the model that hardcore fans of nearly every band have been screaming for since the explosion the fan-curated couch tour experience a few years prior.
Quietly, without fanfare, Panic has offered a soundboard stream of every single show, as it happens, to fans worldwide.  What an incredible act of goodwill and "know your customer".  It also doesn't hurt that the band has been on a year long surge -- doubling down on great venues, inventive set lists and exploring jams like few other times in their history.
So why don't other bands that have similar financial situation follow suit?  I have no idea. Until that day comes, there's always "audience couch tour".
3. Tahoe Tweezer.  Even though I'm going to gush here, I hope this pick doesn't get me in trouble, because I believe it needs to be put into proper context.  While 2013 has found Phish easily sounding the best it has since reuniting at Hampton in 2009, they are still being criminally over-rated by those who either have forgotten or choose to ignore their magnificent 90's output.
But for 36 minutes in the heat of the summer, the haters and fluffers came together to celebrate a performance in a parking lot in Lake Tahoe.  It is hard to find the flaw in Phish's set opening "Tweezer" that night, driving through at least three separate improvisational segments that may have been show highlights at any other gig, all within the extended framework of one of the band's most beloved and consistent jam vehicles.  It hearkened back to a day when Phish music was beautifully, desperately "open", when any show had a chance to take a left turn at any given moment.
I tend to shrug off those who are convinced that Phish is constantly sending fans a message via what they play and how they play it.  But the Tahoe Tweezer may be the one exception.  They're not quite done figuring out new ways to improvise.  It set the table for a nice fall tour and may indeed serve as the template for more innovations to come.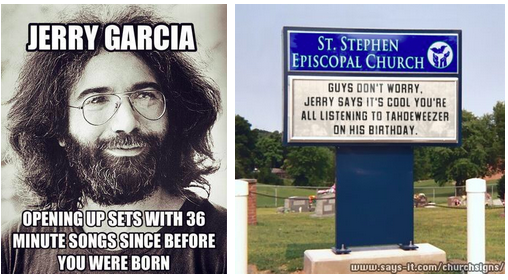 2. New Orleans Jazz Fest.  I realize that this could easily make the list in any year, but 2013 happened to be the first time since 1999 that I attended the world's greatest music festival.  There.  I said it.  With due respect to every other festival ever, there is only one Jazz Fest and it must be experienced.
As soon as the decision was made to make the trip, I was consumed with the incredible (joyful) stress of figuring out exactly what shows to hit, what foods to sample, how I was going to squeeze everything in. (Hint: gloriously impossible).
While it'd be an excerise in frustration to list who I missed, the unknowns stood toe-to-toe with the big headliners that drew me to the festival (Panic, Galactic, Fleetwood Mac).  I heard more world-class music pouring out of a clubs I walked by on a way to a night show than most cities host in a week.
George Porter Jr. should be awarded some kind of Presidential Medal.  Within a 24 hour span I saw him as part of a thoroughly modern quartet in the Jazz Tent, play a rock set with Anders Osborne featuring a blistering "Mr. Charlie", and lay down the brand of funk that he invented with The Meter Men and Page McConnell late night.
Kudos also go to FiyaFest.  The upstart "alternate" fest that gave bands that typically play during the wee hours a chance to flex their muscles during the day.  So many great combinations and collaborations.  Karl Denson fronting Dirty Dozen. Dragon Smoke.  Dr. Klaw.  Yep… and a completely open bar.  Guh.
1.  Greensky Bluegrass at Bell's Brewery.  Absolutely transcendent musical experiences used to come to me by the handful as a younger man.  They are fewer and more sporadic than in the old days, but as I experienced this one, I already knew that it was a no doubter to top this list.
Having fallen harder for Greensky Bluegrass than any band in recent memory, it was time to make the pilgrimage to Kalamazoo, Michigan to experience them in their hometown and at their home venue, which just happens to be the site of one of the greatest taprooms in the Midwest: Bell's Brewery.  Coming over the Thanksgiving weekend and at the end of a grueling 49 show fall tour, like a superbly crafted Bell's Beer, this show had all the right ingredients in all the right amounts to push it over the top.
The music room at Bell's has an damn near perfect size and setup.  You can easily slide up front to get a closer look or hang back towards the bar, where they're drawing plenty of fresh Bell's, Everywhere there is a relaxed, artisan air .
The band was "coming in hot", having put in thousands of miles in the van, so being back home took on the feeling of celebration but also served as a chance to show off everything they've learned and discovered while away from friends and family.
Grab a two minute portion of audio randomly from the recording of this show and you're just as easily to hear heart-in-your-throat emotive vocals, heavy psychedelia, zippy bluegrass, or that bold, enveloping cloud of strings that really only sounds like Greensky.  In a show that featured the free-wheeling, on-the-money cover of Phish's "Rift" and a soulful and elegant reading of Jason Isbell's "Elephant", the band decided to send folks home with The Allman Brothers Band's "One Way Out" and it couldn't have been more perfect.
This is a special time for them.  Hitting a stride as a unit -- when every note is the right one, when new spaces can be found with relative ease.  Sure, bluegrass is right there in their name, but right now, they also happen to be the best jamband on the planet.  Don't miss them.
A few other things that just missed the cut for top ten.
* Seeing Trey perform with National Symphony Orchestra in DC. Check that one off my list.
* This wonderful letter from Steve Albini to Nirvana that surfaced on the occasion of In Utero's twentieth anniversary
* Most surprising recording: I was just floored by the sequence of "Day Tripper" > "Don't Stop Til You Get Enough" > "In Memory Of Elizabeth Reed" > "King Solomon's Marbles" performed by Bustle In Your Hedgerow at their now famous non-Zep show.
* The inaugural Lockn Festival. A return to the jamband mega-fest concept of the first Bonnaroo was much needed. Here's to many more in the future (with webcasts).
* The Warren Haynes Christmas Jam, particularly night one. Warren. Asheville. A truly great supporting cast. Supremely jealous to see reports of this one roll in. Zac Cohen captured it perfectly in this article for jambase.
* This impromptu Lesh / Krasno / Russo Jazz Set
Many thanks to all the contributors to the site in 2013!  It was a great year.  Big changes planned for 2014 so stay tuned.