The Jauntee Strut Their Stuff At Martyrs'
Words & Photos: Ryan Mannix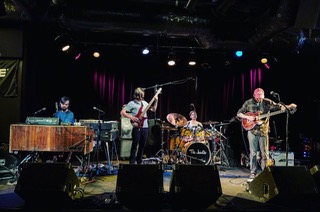 Stop me if you've heard this one: the Jauntee is a Boulder by-way-of-the-East-coast jam band. Yes, they are one of dozens.  But the buzz surrounding this group suggests they have something more to offer.  I saw it first hand at Martyrs on a weekday during the week of Halloween.
In their own words, "The Jauntee pays tribute to music's ability to transcend simple entertainment and cultivate a truly distinctive experience." From the first note, this approach is clear.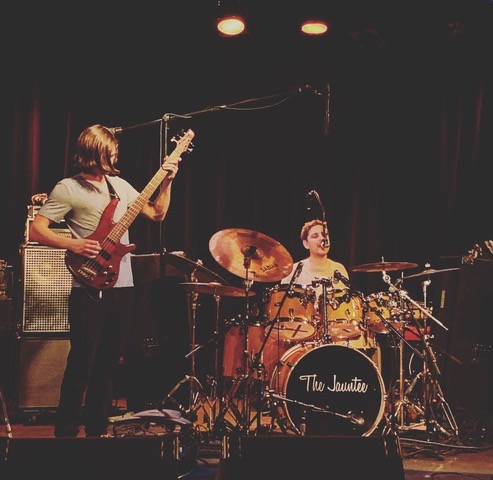 Their original repertoire draws heavily on Phish-style synthesis, blending funk, rock, bluegrass, and psychedelia in equal measure. However, the strong suit of the four-piece is definitely on the improvisational side of things, and where Phish has clearly informed their songwriting style, they break-out and claim their own space during the jams. 
It is a welcome change of pace in a scene that can often rely on static or one-dimensional jamming. The Jauntee brought out multiple big and diverse sections throughout the evening, showcasing their impeccable creative communication.
Drummer Scott Ferber does a great job of driving the band forward even through quieter passages with unique rhythmic variations.  John Lolland on bass complimented Caton Sollenberger's fluid guitar shredding.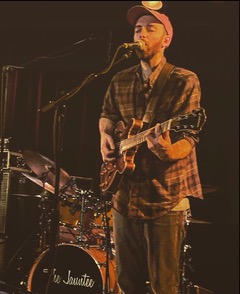 Several times throughout the show, the band managed to create moments that built dissonant tension to a bubbling point before seamless transitions into more traditional high energy rock.
At their best, the band was able to craft hugely psychedelic soundscapes around several high energy peaks.  A true treat.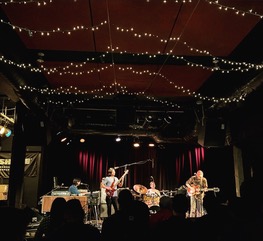 It's very obvious that these guys are talented and have their mission statement at the forefront of their mind when getting on stage, making the Jauntee a band worth seeing, and one that rises above the title of "just another jam band". 
Groovy Louie and the Time Capsules opened the evening. A favorite of the rising Chicago jam scene, they are definitely in the same category as Jauntee as far as risk-taking improvisers go. Their Space Funk approach is a fun and quirky time... every time.