The Lego Simpsons House: A View Inside and Behind The Scenes
There have been times of the past year that I need to keep reminding myself that this is a MUSIC blog and not a LEGO Blog.  But sometimes we just have to go there.  This is one of those times, as The Barn has not been shy about Simpsons coverage as well (after all, we brought you the Simpson Jam Band Chart and the Psychedelic Mr. Plow) and this marriage of LEGO and the Simpson is just oh-so-sweet.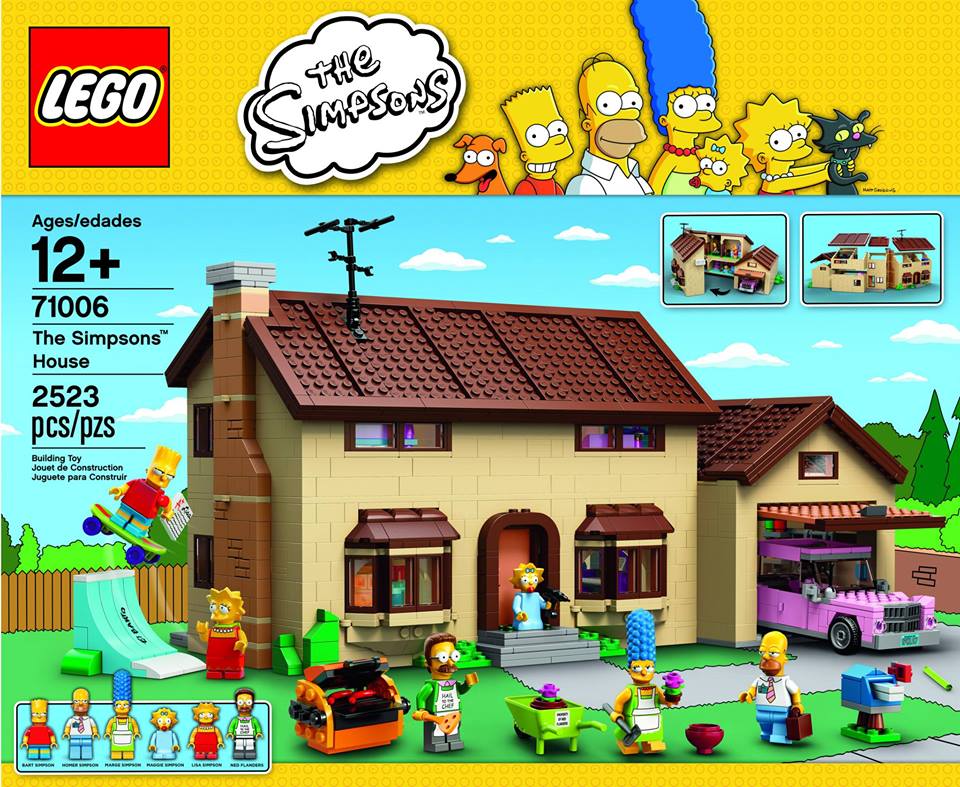 So here it is, The Simpsons House Lego-style.  Dig the detachable roof, pink car (with dent), and tons of accessories for your *erm* kids.  Looks like it will be available in February 2014.  Lego typically breaks down at $0.10 per piece plus additional money for licensed sets, so this 2523 piece set is a relative bargain at $199.99
The folks at LEGO have shared an inside look at this creation and even a video of how they were created.
Modular, Accessible, Views From All Angles
Interior Rooms
Six Minifigures (The Simpson Family + Ned)