VIDEO | Chuck Leavell & Members of Rolling Stones Touring Band Drop Some Jazz on Martyrs'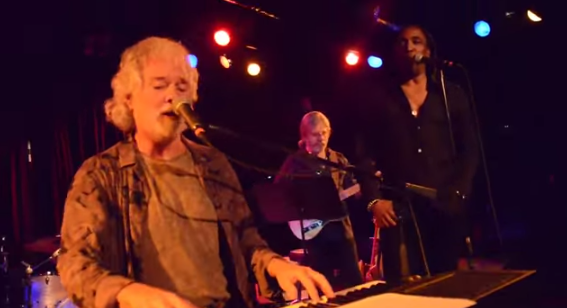 Chuck Leavell has been the somewhat unsung glue that holds together Rolling Stones tours for some time now. As musical director and keyboardist, his influence is always felt, even when attention is directed on the big boys.
He'll occasionally drop by clubs on Stones off days, off which there are many, to jam with other members of the band.
On June 24th, he stopped into the legendary North Side club Martyrs' for a jam with Bernard Fowler and Tim Reiss and others after The Stones touched down at Milwaukee's Summerfest the prior night.
I came across a few videos courtesy of Nunu Zomot at Craig Posen and they were so crazy, jazzy good, I just had to share.
"Tumblin' Dice"
"Honky Tonk Women"
This one doesn't appear to feature Chuck, but could be my favorite jam: "Miss You"