Wrigley Weekend Is A Phish Poster Nerd's Dream
If you love rock related art -- specifically Phish related -- you'd be fortunate to be able attend a gallery or showing of the stuff you love.  This weekend in Chicago, there are at least three big events that a savvy lover of music and art can hit, as well as some interesting offerings from the band themselves.
1.  Perhaps the most convenient to hit is the PhanArt show, located just across the street from Wrigley Field's iconic red sign. at Cubby Bear.  Running from Saturday afternoon from 12-6, and feature not only posters but pins, garments and basically any damn thing you can slap a donut pattern on from more than 20 artists.  It is being dubbed PhanArt in Harry's Hood. (Get it?)
We've heard raves about these events in the past -- the three day Fare Thee Well event last summer in particular -- and this will likely prove to garner the most foot traffic yet based on the location.  A full list of participating artists is below.
2.  But there's one Phish artist who is probably most revered, and for good reason.  Jim Pollock's drawings and linocut prints have graced Phish merchandise since practically the beginning.  
Galerie F is presenting a two day Jim Pollock 30 Year Retrospective.  The showing will feature hundreds of the artist's works for sale, including originals and some never before seen creations inspired not only by Phish, but also dozens of other bands, concerts and festivals on the scene.
This exclusive two day event only occurs on June 24th and June 25th. Meet Jim Pollock in person and have the first opportunity to own rare and original works from 8am to 2pm on Friday, June 24th during our Preferred Collector's Preview. Galerie F will offer a pre-purchase poster release on Wednesday, June 15th for 48 hours featuring Pollock's original architectural rendition of Chicago's Wrigley Field - a must have for everyone attending the concerts or anyone who considers themselves a Chicago Cubs fan.
Phish.net got a preview and posted the following photo via @phishnet.

Whoa!
Pollock himself will be in attendance for the VIP portion of the showing, and is also the subject of a forthcoming documentary film.  Check it out.
Those in the know could even order an exclusive Wrigley print.  No, not a Phish poster technically, but if you love the stadium and the Cubs, this is a great one for the collection.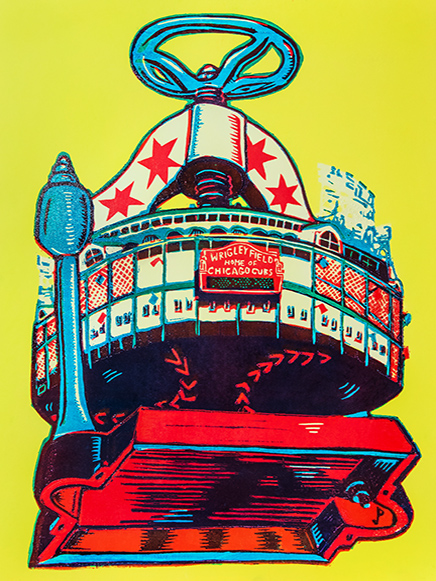 3. Screens 'n' Suds is hosting an event at Wicker Park's Phish fan friendly Links Taproom.  Mr. Pollock will also make an appearance here on Saturday.
They are seeking a $5 charitable donation from the genereal public after 2pm (VIPs have seperate, earlier admission), but will be featuring beer inspired screen prints and will emphasize craft beer.  There will be a silent auction as well.
For more information, check out their site.
4. Phish is offering three limited edition prints at gift shops within the ballpark.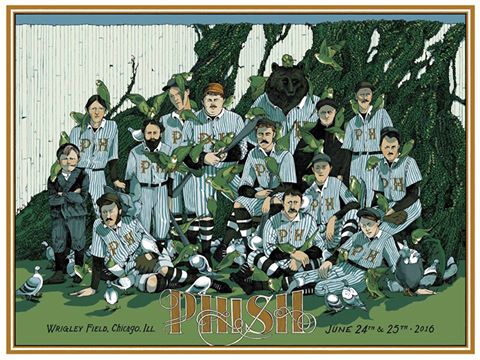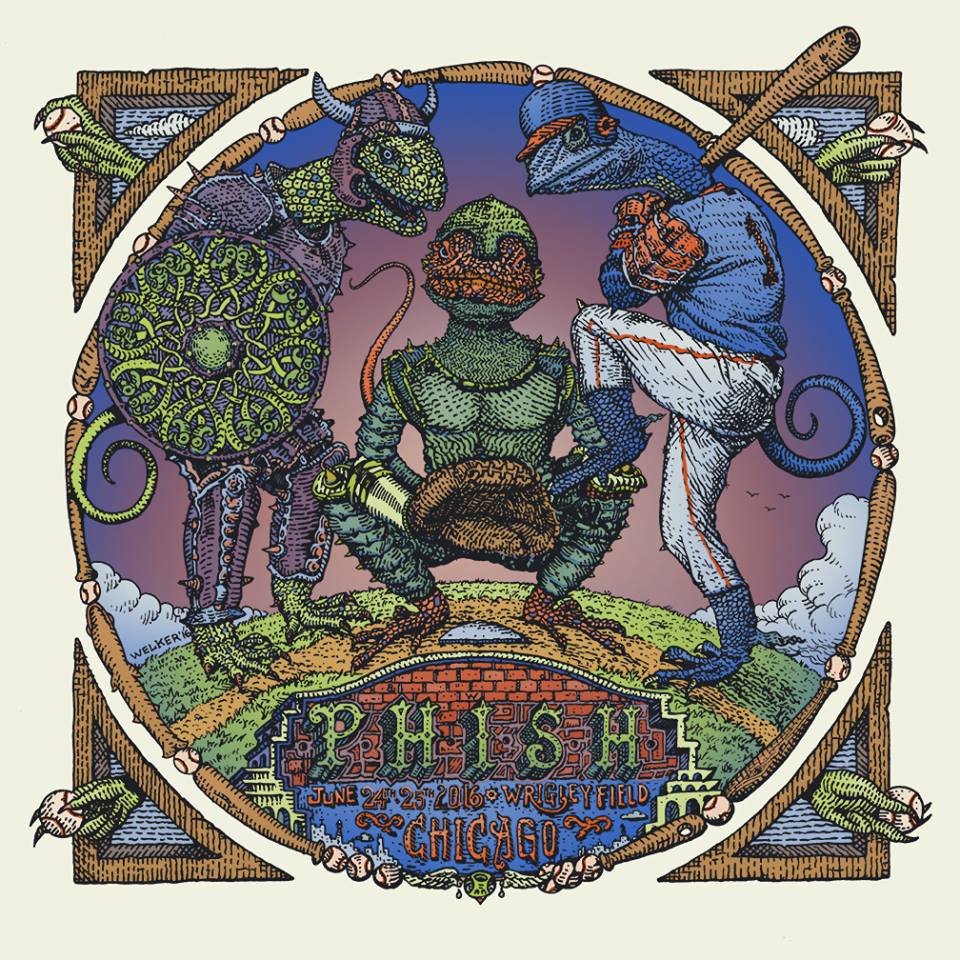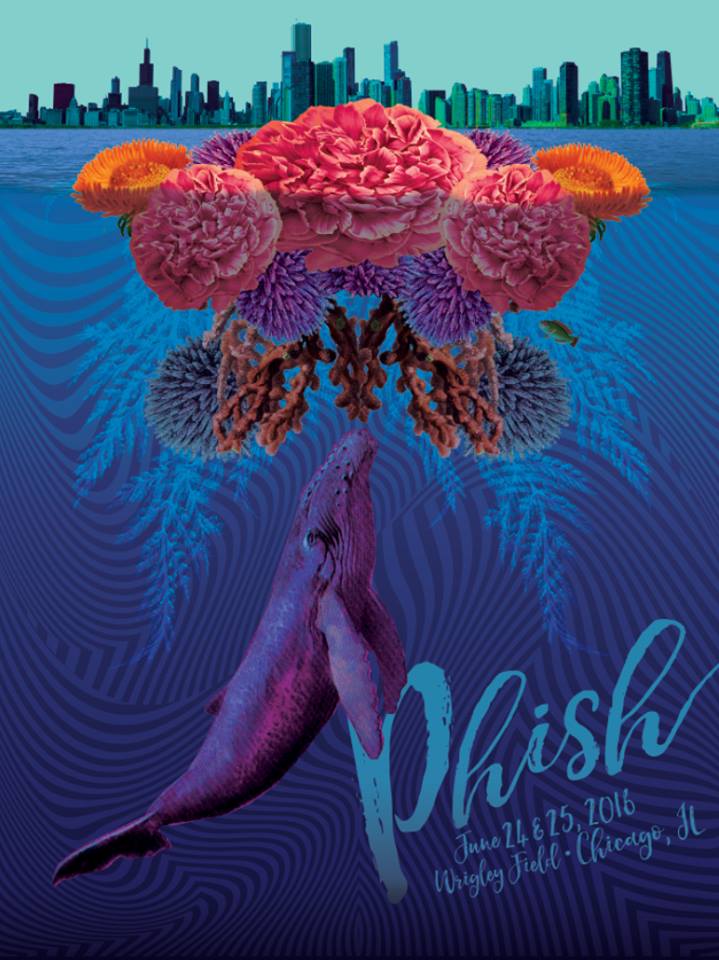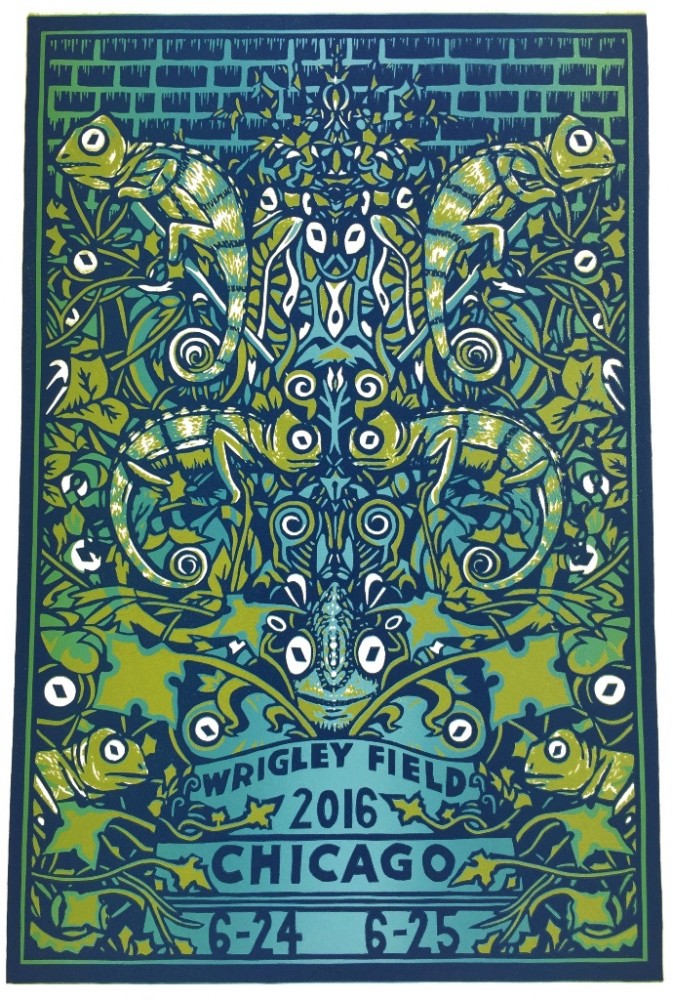 PhanArt Show Lineup:
Isadora Bullock
PerPINdicular Pins
the art of ryan kerrigan
Boyer Apparel & Screen Printing
TRiPPs Prints
Amigos & Us
SeekSought.com
Brian Bojo
Level 42
Strange Designs by Ariane
Jampanties
The Overhead View
Andrew Bryant
Terry Werner
ISO Gallery
Prints Caspian 
Pinsanity Designs
Fred Sutter
Dog Faced Boy Designs
Hew-Art
Pin Me Down
John Ahrens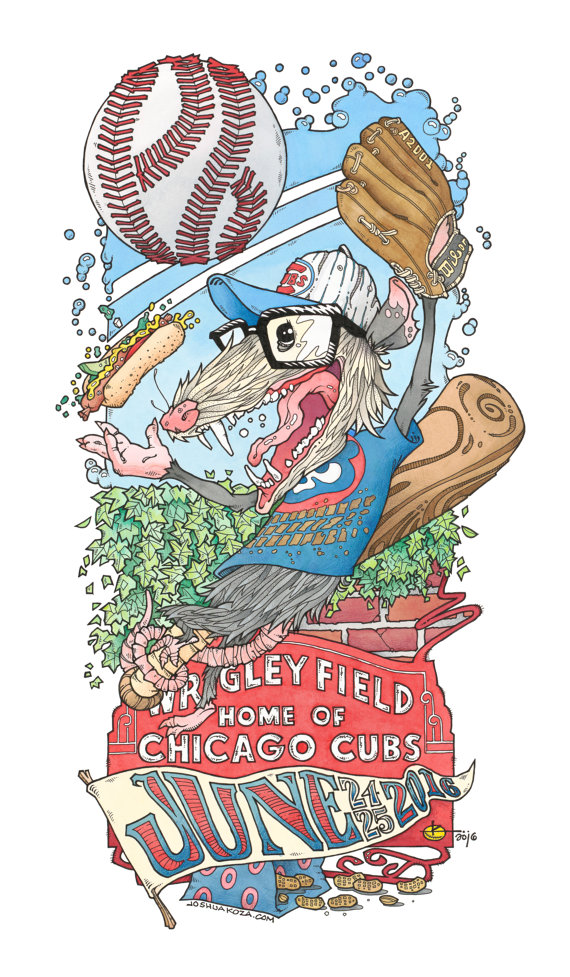 Screens N Suds Tentative Artist List
Adam Hanson
Ben Heineman
Branden Otto
Brendan Francis
Brian Bojo
Chris McNamara
Christian Leaf
Francisco Ramirez
Jim Pollock
Jon Rose
J7 Creative
LandLand
Michael Lawrence
Plus more to be announced.